Dining sets for all occasions
Set the scene for every kind of feast with tables and chairs that start a conversation. 
Shop all dining sets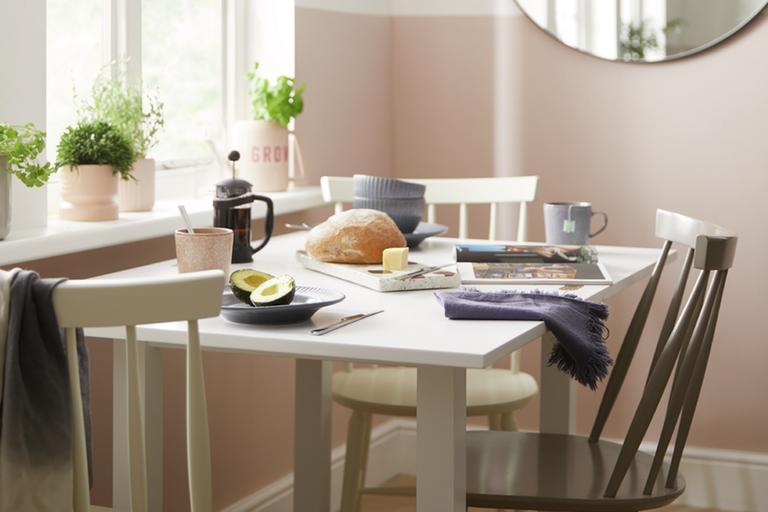 It's dinner time! At Habitat, we have dining sets for all tastes and budgets. Whether you're working with a teeny, tiny kitchen or a generously sized dining space, we've got just the thing.
Eat-in kitchen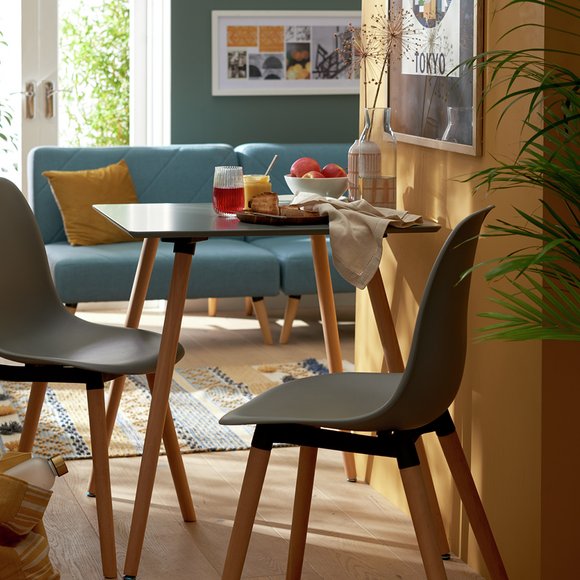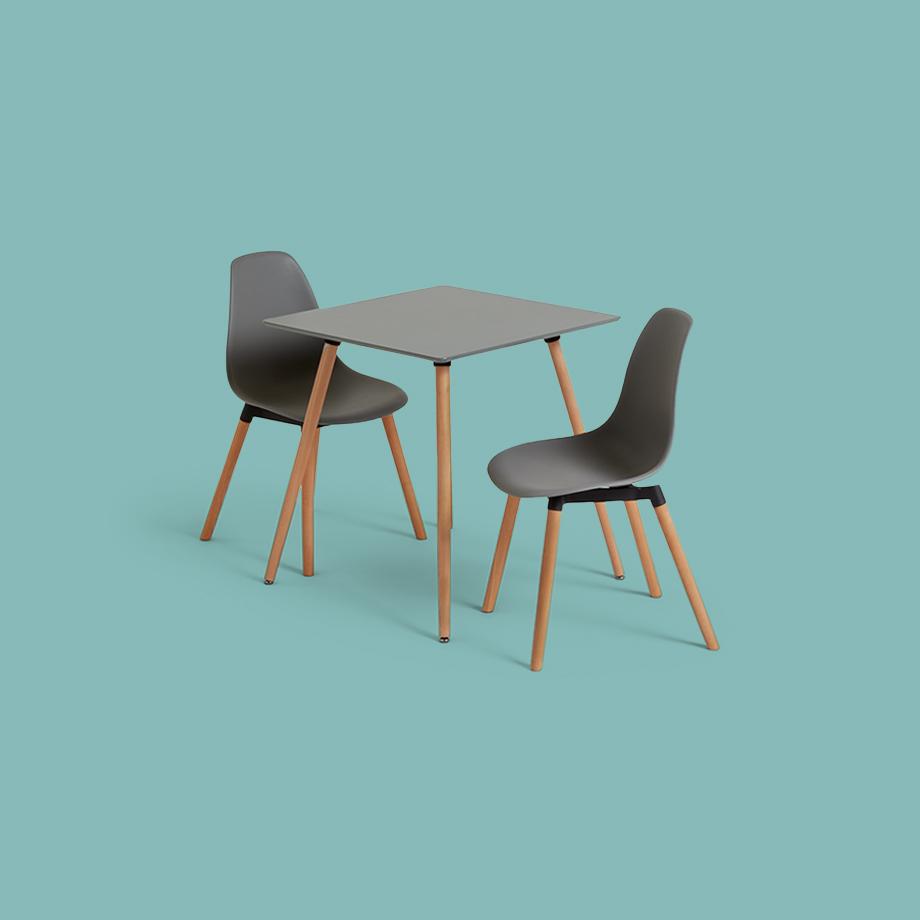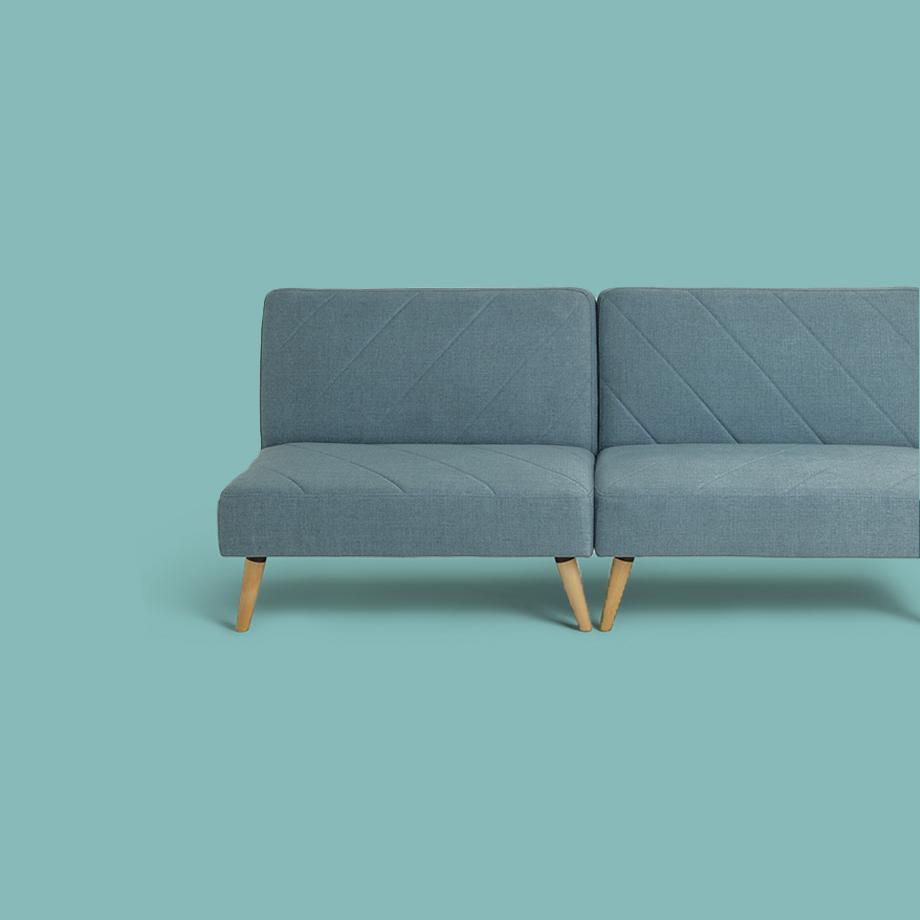 Compact dining sets
No dining room? No problem! Designed with smaller spaces in mind, our compact dining sets snugly fit into the little nooks and corners of your kitchen.
Pull up a pew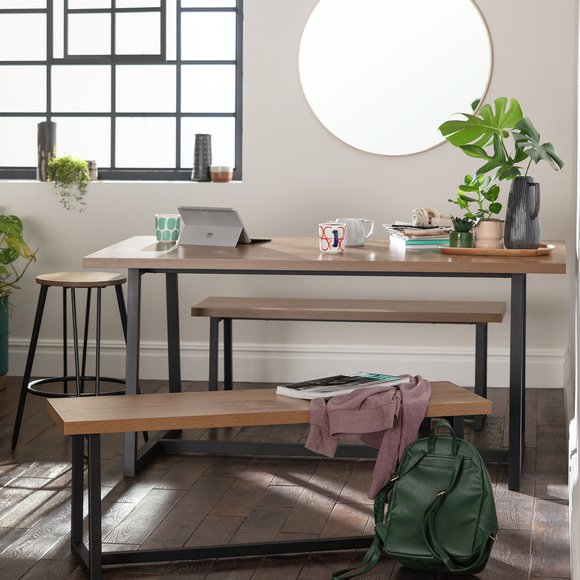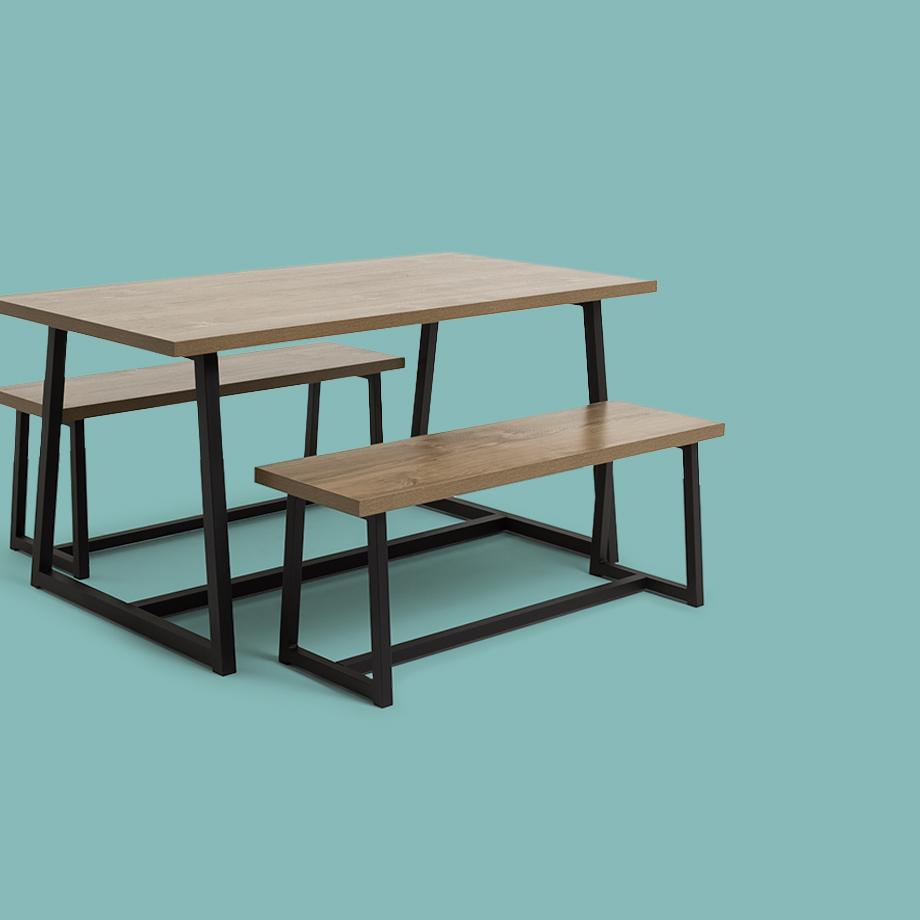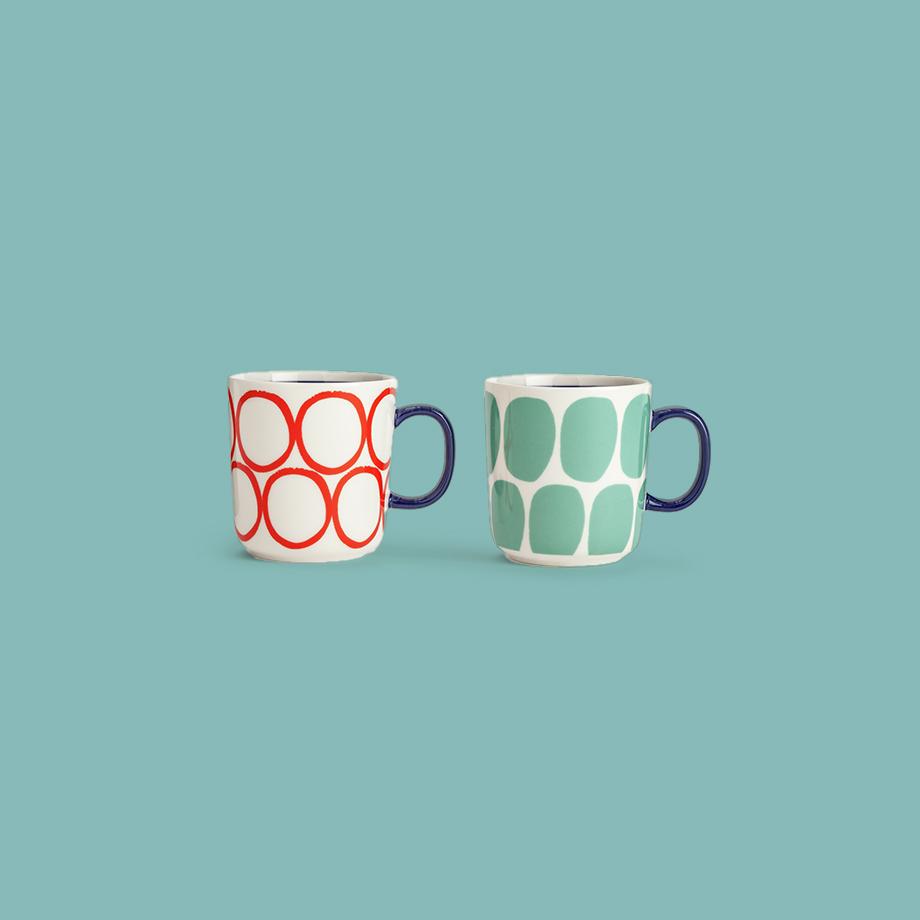 Bench dining sets
Love canteen-style dining? Yeah, so do we. It's both sociable and family friendly. There's also a little more space to squeeze in extra diners, so nobody ends up eating on the sofa.
More dining set ideas
Solid wood dining sets
Have an appetite for rustic style? Our solid wood sets will satisfy your tastes.
Glass dining sets
If you want to create the illusion of space, a glass dining set is well worth considering.
Scandi dining sets
Serve up some Scandinavian style for a cosy and relaxing dining space.
Outdoor dining sets
Prefer to dine al fresco? We've got your summer entertaining sorted.
Gloss dining sets
No more messy meal times. Our gloss dining sets are so easy to clean.
Grey dining sets
Be it traditional, modern or anything in between, you can't go wrong with grey.
How many seats do you need?
Be inspired
Why buy at Habitat?