There's nothing better than fresh sheets, right? Crawling into crisp cotton, snoozing under snuggly fleece or wrapping up in a super king when your bed's only a double (you were thinking about it, admit it!). Made of top-notch materials, our bedding will make you doze off in no t…zzzzz.
Which fabric do you fancy?
Light and airy or plush and snuggly, the material really makes a difference.
Cotton & brushed cotton bedding
Our cotton sheets are made from 100% cotton or cotton mixes – that's why they feel so soft. Cosy in winter, cool in summer, they're an allrounder. Whereas brushed cotton retains heat a bit more and feels super comfy during colder months.
Linen bedding
Feel cool, calm and ready to doze off in light and luxurious linen bedding. Not only is this fabric a dreamy choice if you get hot in bed, but it doesn't take long to dry either. Yippee!
Velvet bedding
Could it get any more luxurious? You're going to want your bed dressed in this fancy fabric when the temperature drops. Feeling slightly heavier than other fabrics, a sound sleep is definitely on the cards.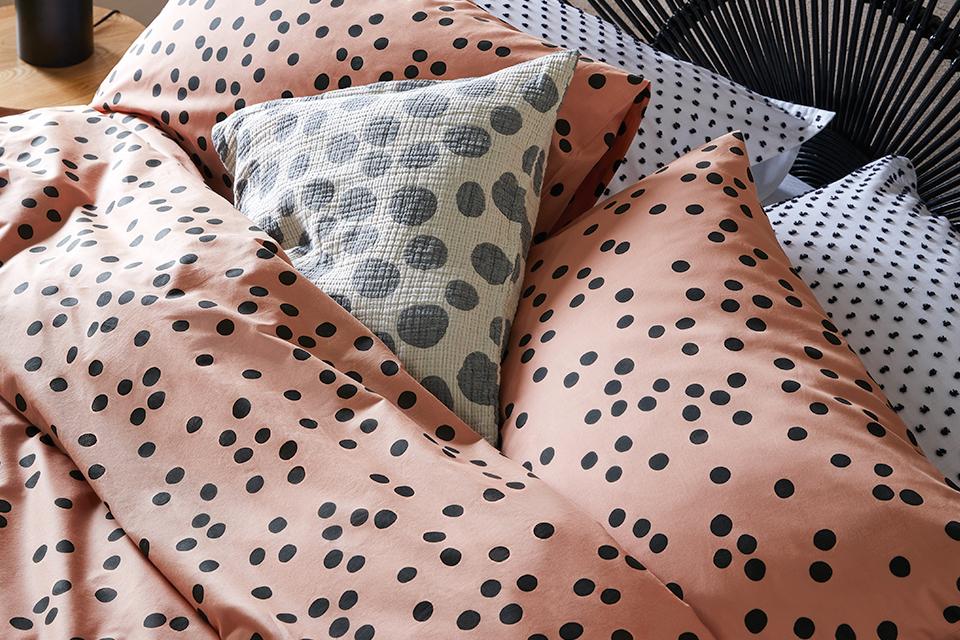 What is thread count?
Thread count is how many horizontal and vertical threads there are per inch of fabric. Usually, the higher the thread count, the thicker it is, which can feel a bit more 5-star. But lower thread count doesn't mean lower quality – you may opt for a lower thread count if it's summer or you get hot at night. At Habitat, our bed linens have a variety of thread counts depending on the look, feel and price of the fabric we've created.
Colours & patterns for the picking
Calming palettes, bold prints and dreamy hues of green and blue. Our designs are worth snoozing the alarm for.
Our favourite bedding sets
How big is your bed?
All our sheets and bedding sets meet the UK standard. Make sure you check individual products for sizing details.
Super king
Plenty to cocoon yourself in.
Duvet cover: 260 x 220cm
Fitted sheet: 180 x 200cm
Flat sheet: 310 x 275cm
Mattress: 180 x 200cm
King
No duvet-stealing necessary.
Duvet cover: 230 x 220cm
Fitted sheet: 150 x 200cm
Flat sheet: 275 x 275cm
Mattress: 150 x 200cm
Double
Ideal for both duo and solo sleeping.
Duvet cover: 200 x 200cm
Fitted sheet: 135 x 190cm
Flat sheet: 230 x 260cm
Mattress: 135 x 200cm
Single
Big enough for one - perfect!
Duvet cover: 135 x 200cm
Fitted sheet: 90 x 190cm
Flat sheet: 180 x 260cm
Mattress: 90 x 190cm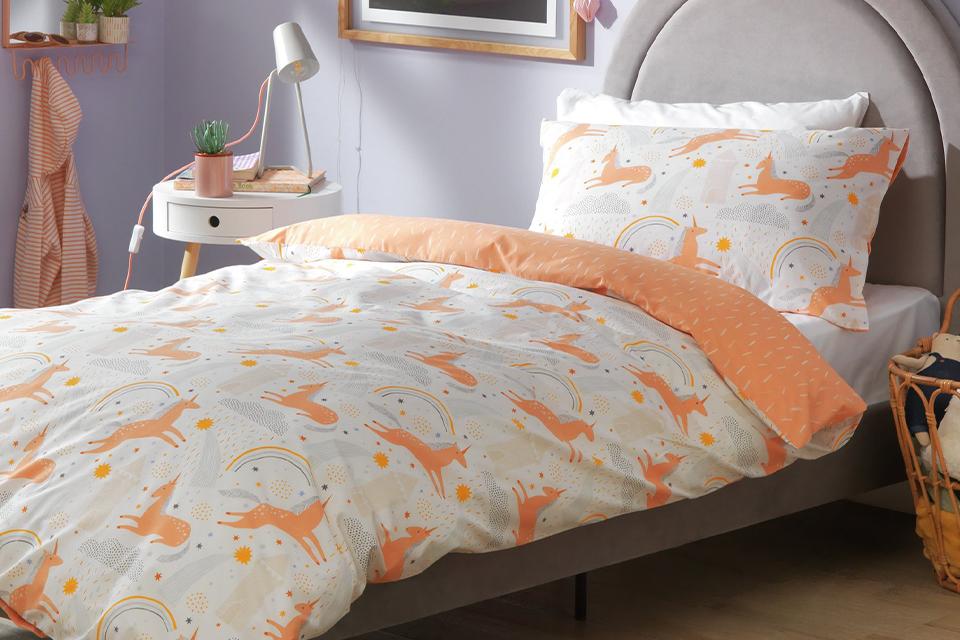 Toddler
Suitably sized for your little dreamer.
Duvet cover: 120 x 150cm
Fitted sheet: 70 x 140cm
Flat sheet: N/A
Mattress: 75 x 175cm
Get the look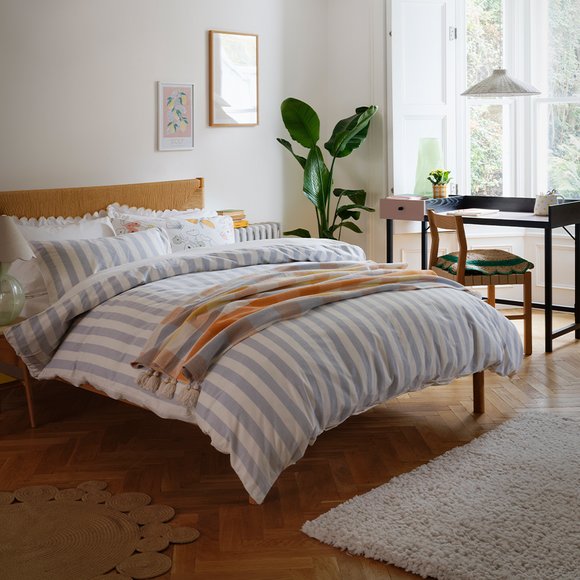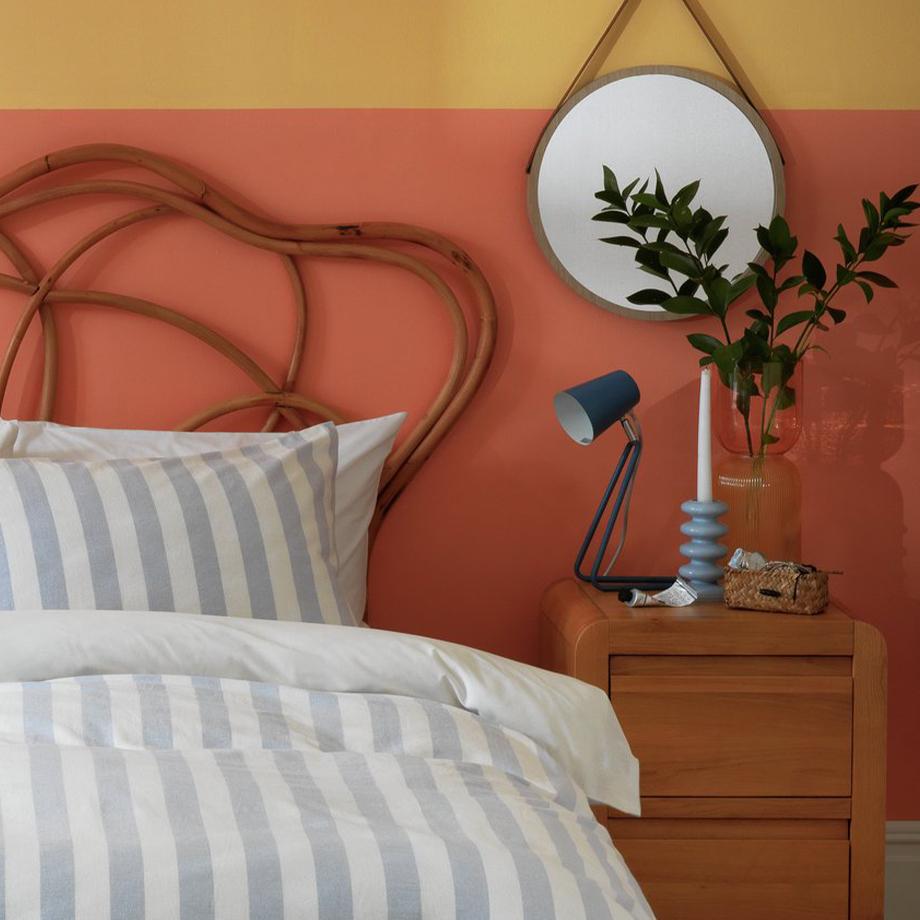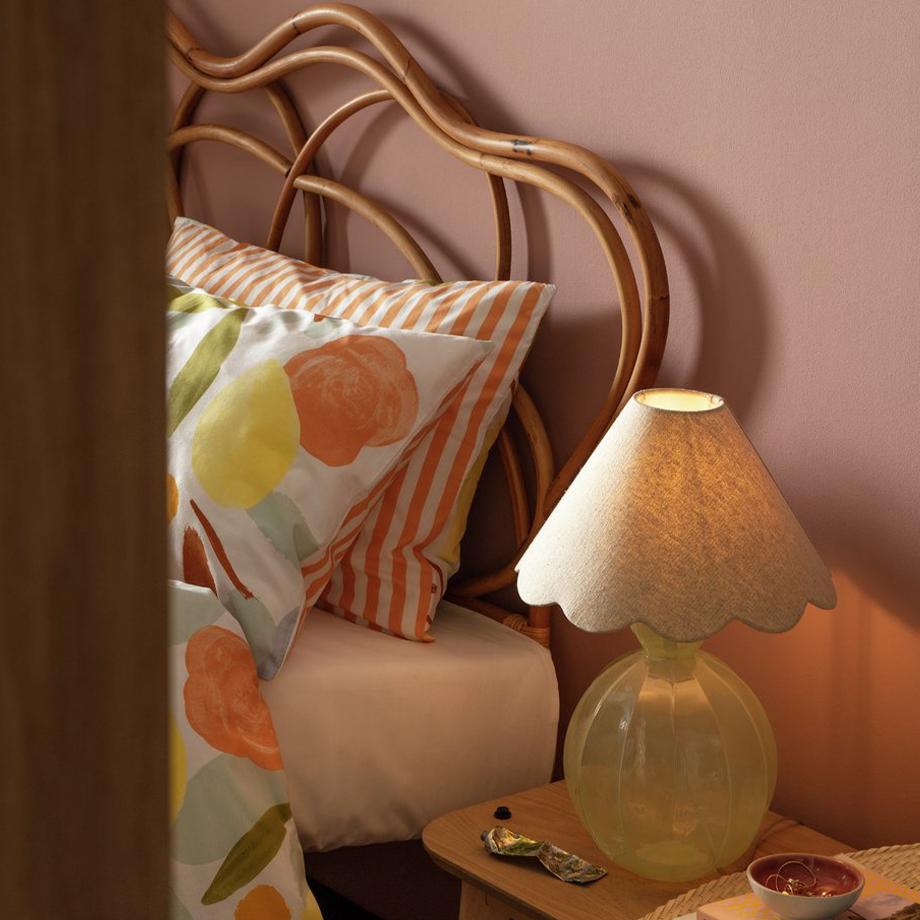 Fresh vintage
Refresh your relaxation station with our fresh vintage trend. With a summery colour palette and nostalgic detailing such as scalloped edges, gingham prints and embroidered cushions, what's not to love?
Wrap up in these
More snuggly essentials
Why buy at Habitat?