Our heritage
Habitat was born over 50 years ago in 1964. In that time we've brought so many innovative designs to the UK, from the wok to the duvet, flat-pack furniture to chicken bricks, and we're not stopping there. Discover our defining moments below.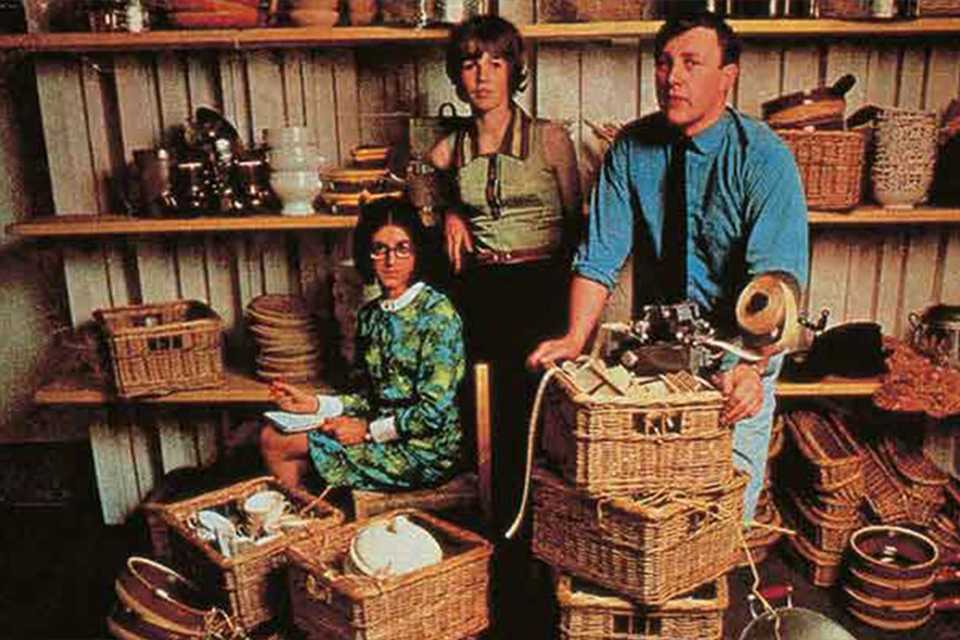 What's the big idea?
In 1964 Terence Conran and friends set out to bring London a new, European way to shop for contemporary homeware. Duvets, chicken bricks, paper pendant shades and a selection of modern, stylish home furnishings arrive in the UK courtesy of Habitat.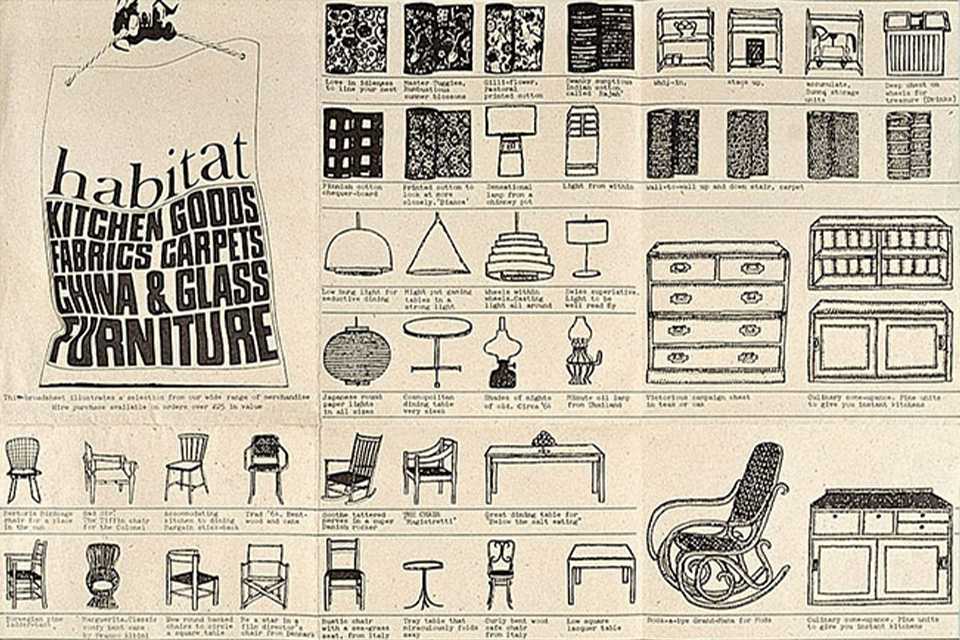 Cataloguing cool
Habitat's first printed broadsheet catalogue is published in 1966, which offers a peek of products curated in store with illustrations by Juliet Glynn Smith.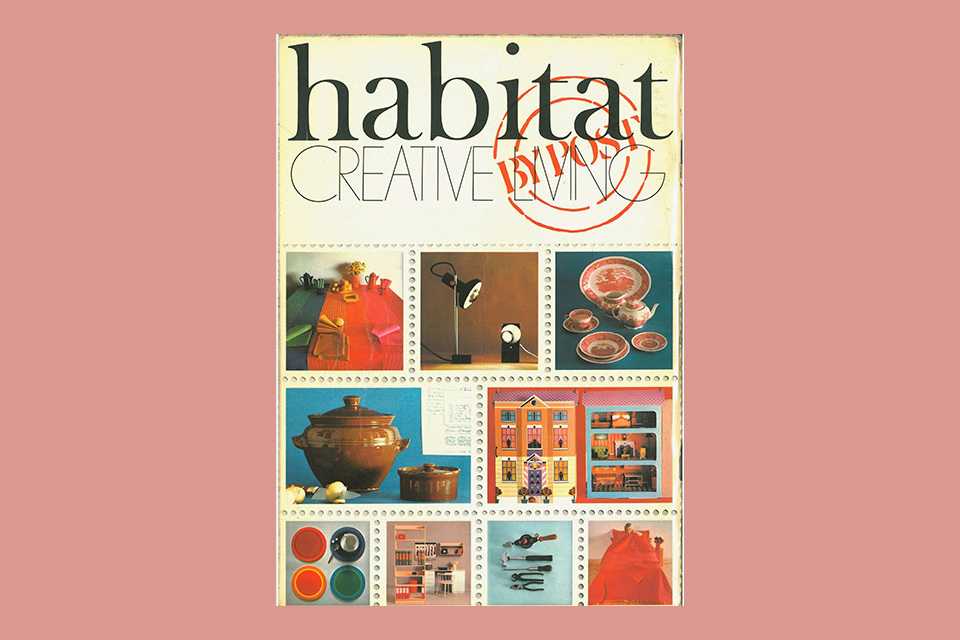 Going postal
Habitat By Post launches in 1966, allowing those out of reach of a Habitat store to buy into the lifestyle.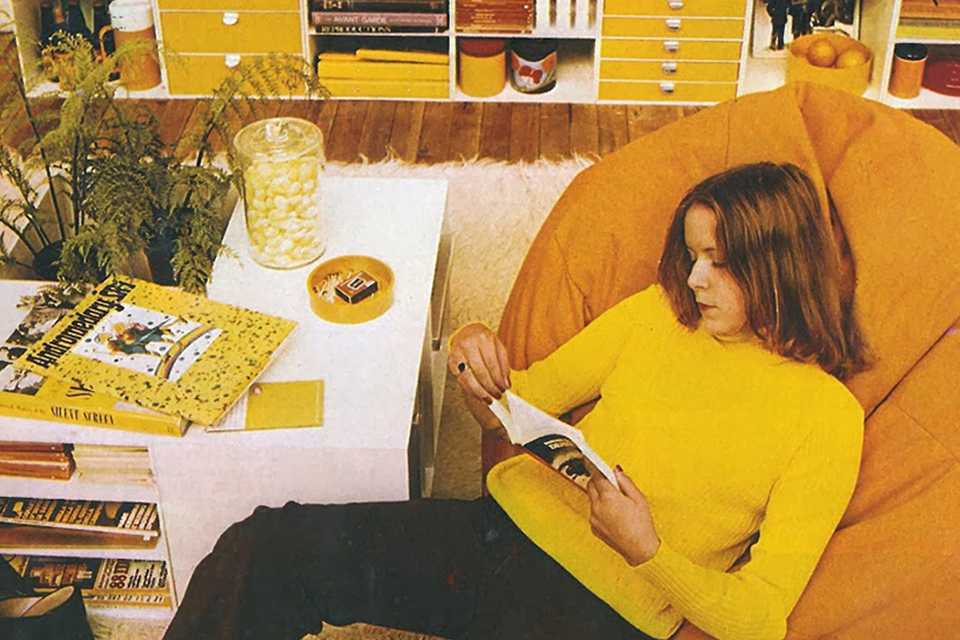 Getting carried away
In 1971 Habitat furniture is available in store from 'take-away' racks – the flat pack revolution has arrived.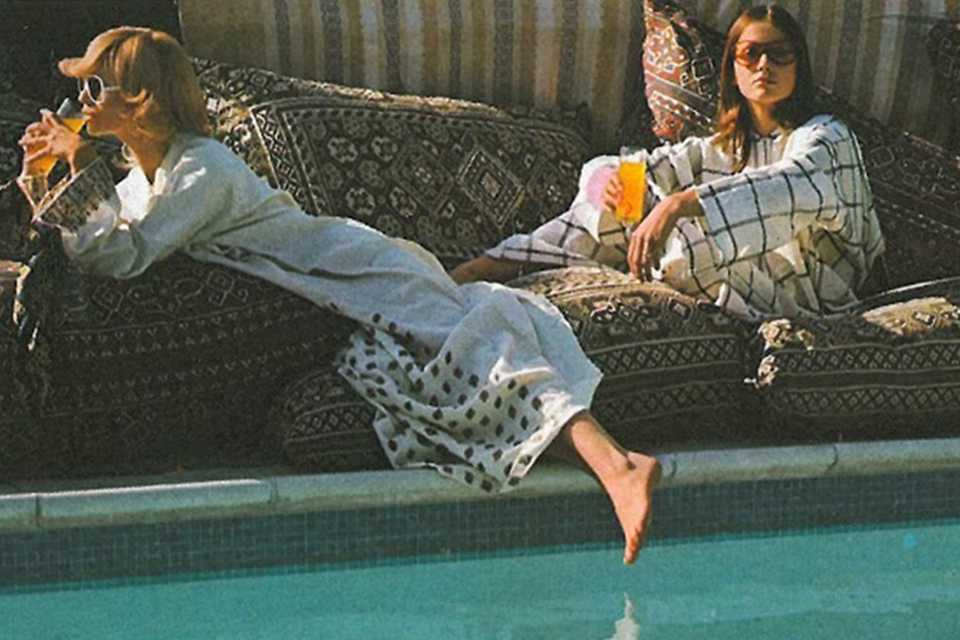 Image rights
Habitat commissions a collection of original prints from four of Britain's most important contemporary artists including David Hockney and Peter Blake.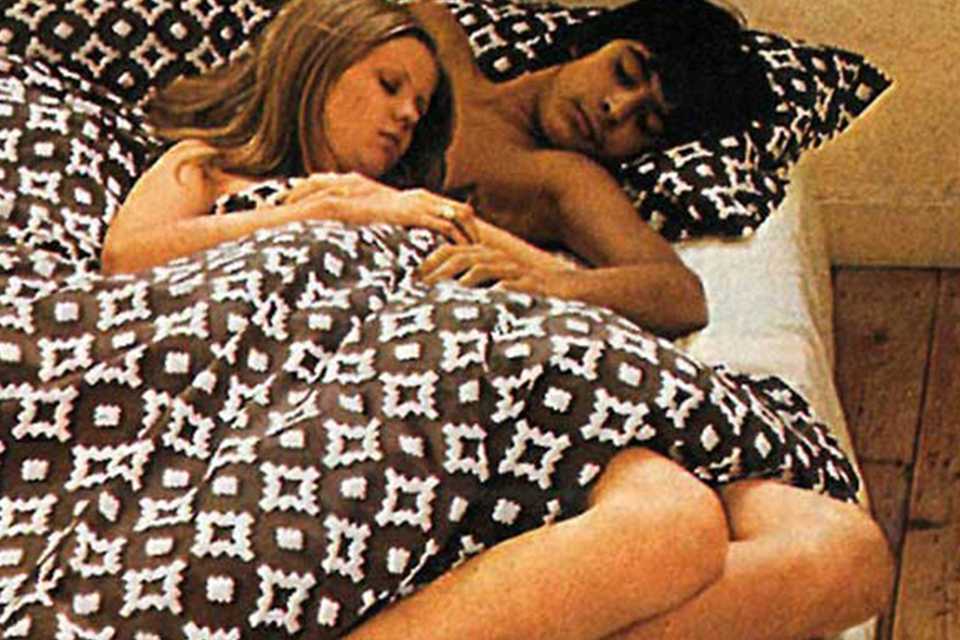 Back to basics
Habitat launches its new Basic Habitat range, a collection designed for a market that has been badly hit by the recession.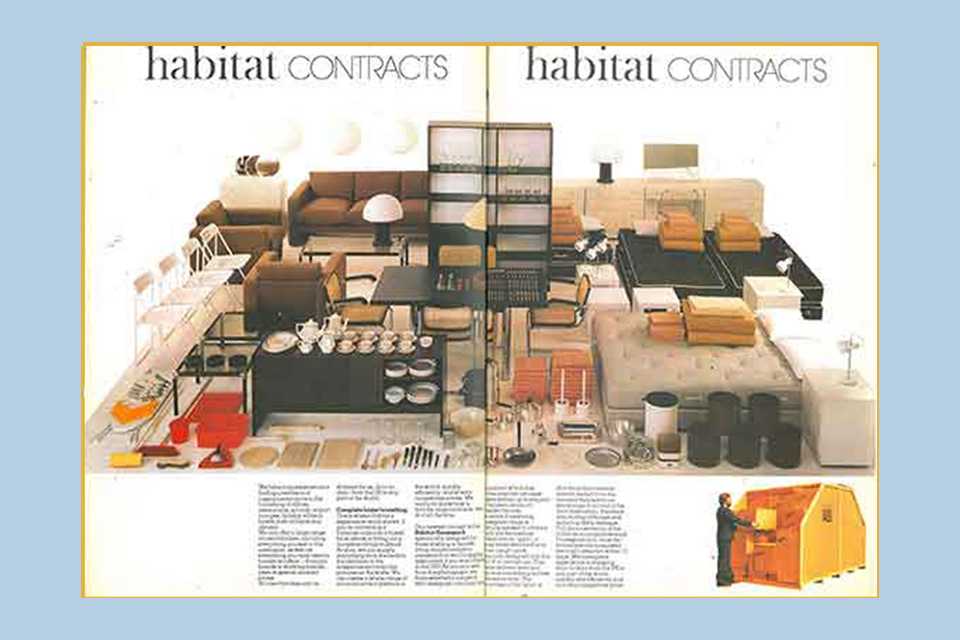 Thinking out of the box
It's now possible to order the essential elements to furnish a three-bedroom house - all packaged in a six-foot-high container – via the new Housepack service.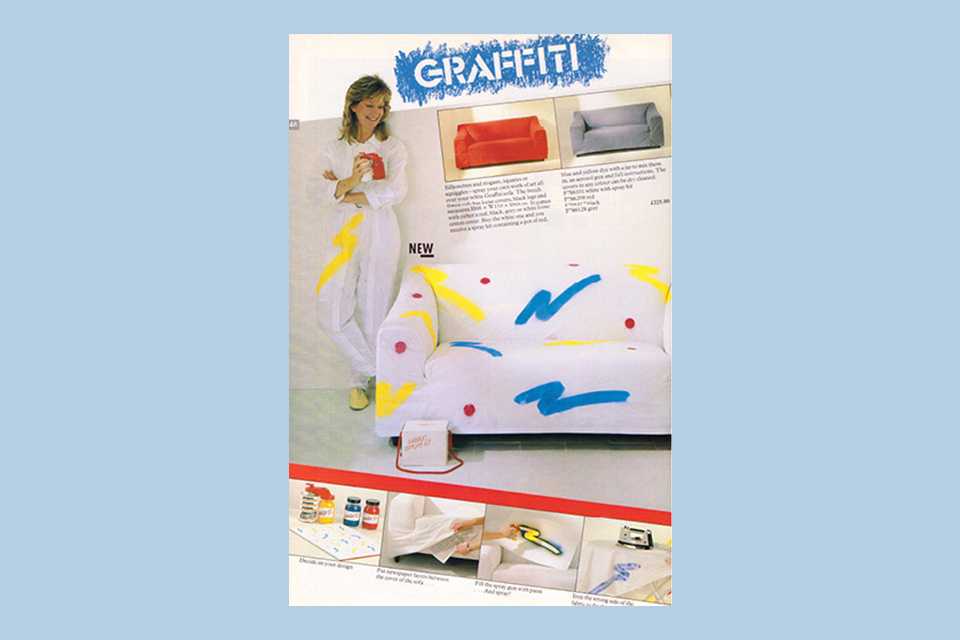 Living in colour
Habitat launches the Graffiti sofa, which comes with a loose white cover; red, blue and yellow spray kit; plus stencils for applying your own pattern.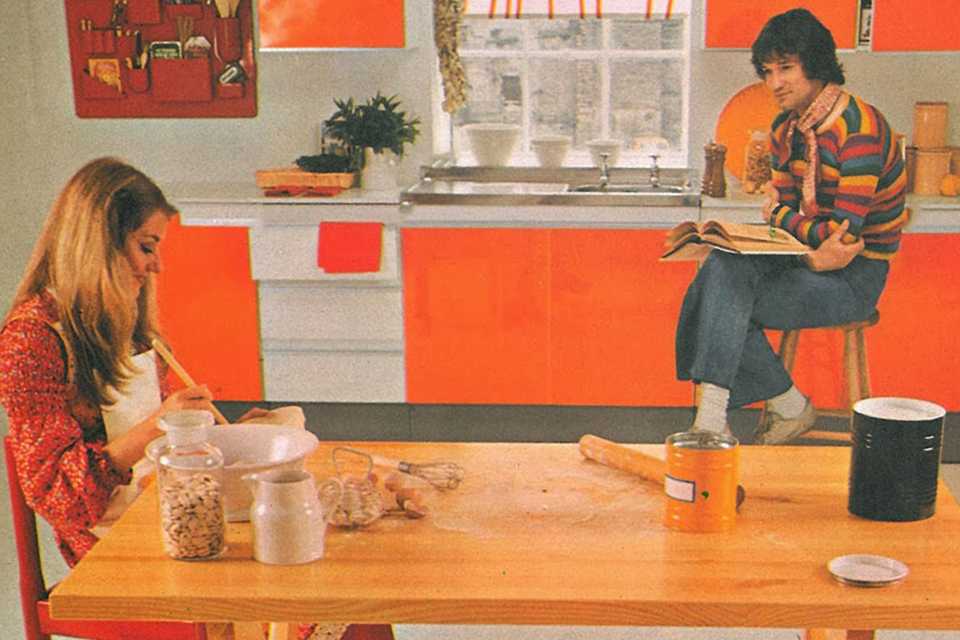 Open kitchen
Chef Michel Guerard collaborates with Habitat on a range of new cookware: "If there is no great cooking without imagination – there is no good cooking without good equipment," he declares.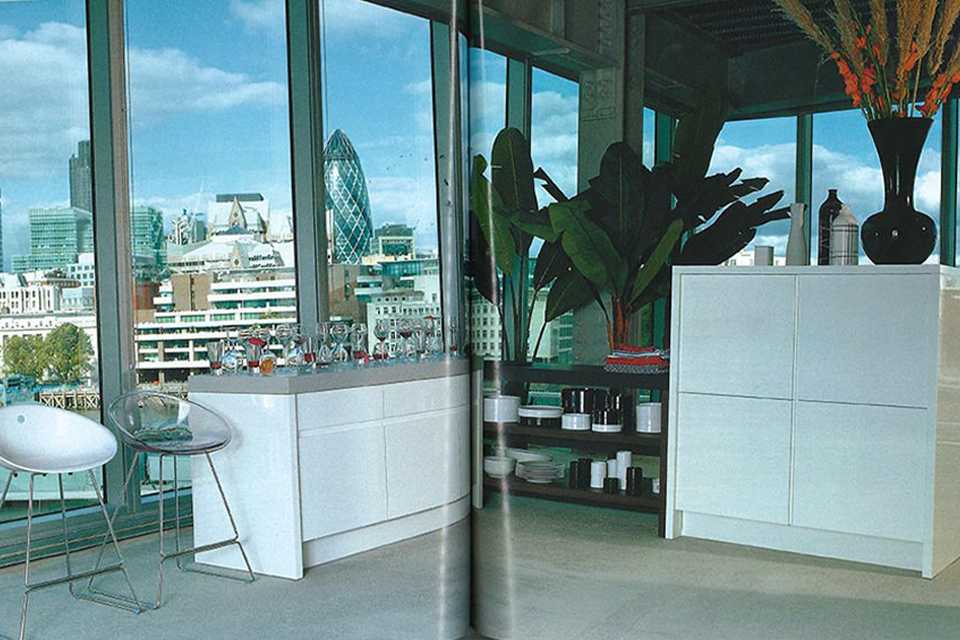 Paradise city
In 1985 modern urban dwelling is the height of cool and, accordingly, Habitat launches its 'City Living' collection.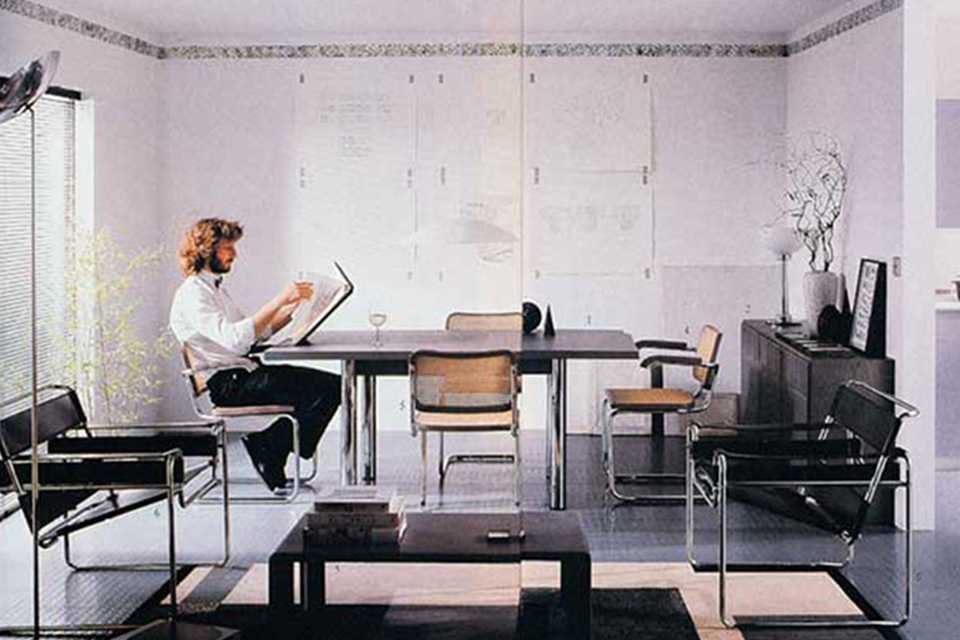 New trends, new directions
Habitat expands its collection by launching Habitat fitted bedrooms and teams up with the Victoria & Albert Museum on a range of fabrics and wallpapers.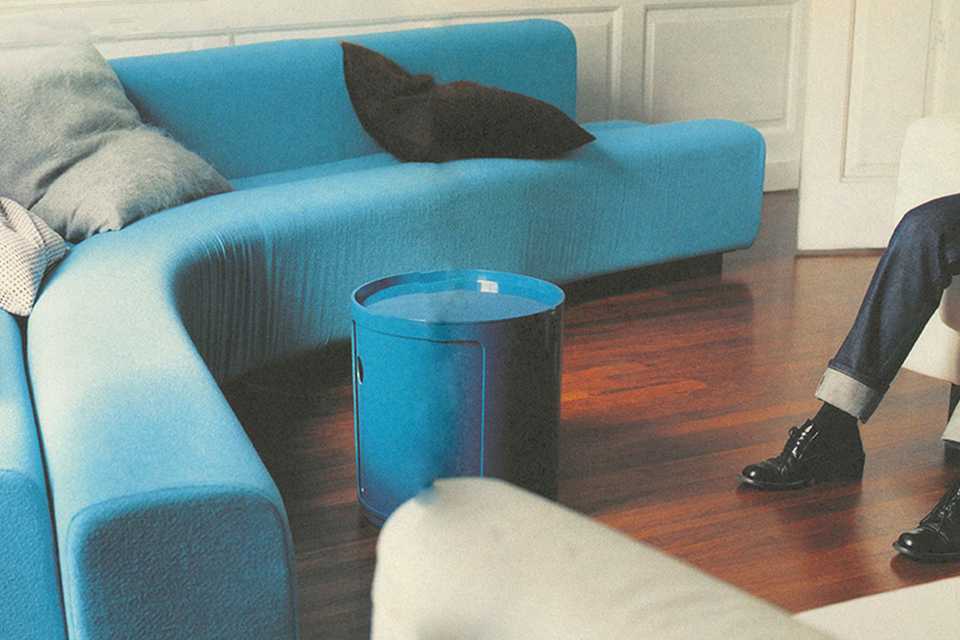 Thirty is the magic number
Habitat celebrates its 30th birthday in 1994 with a major exhibition at the Victoria & Albert Museum: Selling Lifestyle, 30 Years of Habitat.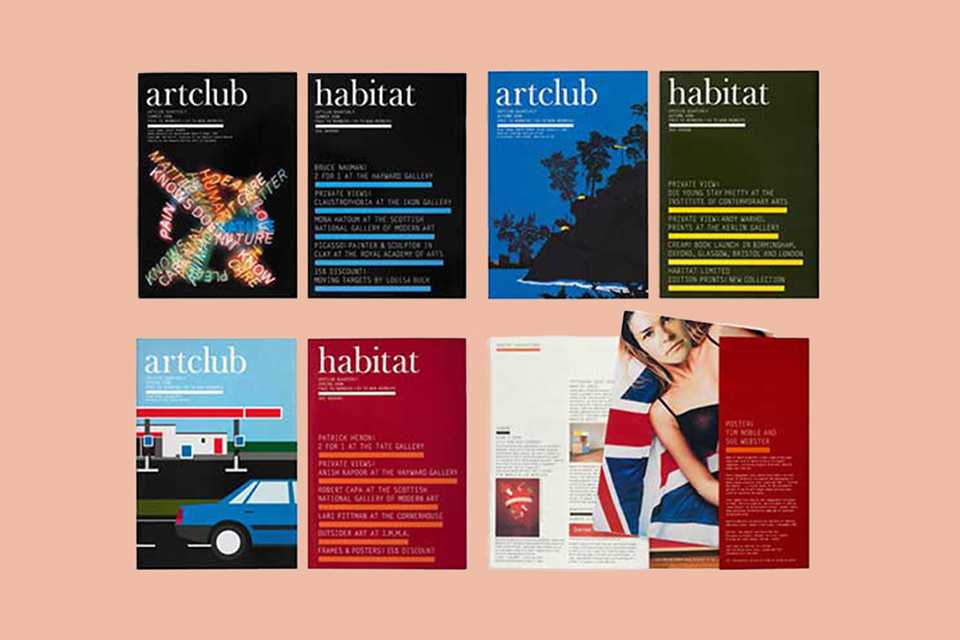 Going clubbing
The Habitat Art Club comes to life, selling original paintings from young artists and limited-edition prints from established names including Tracey Emin and Gillian Wearing.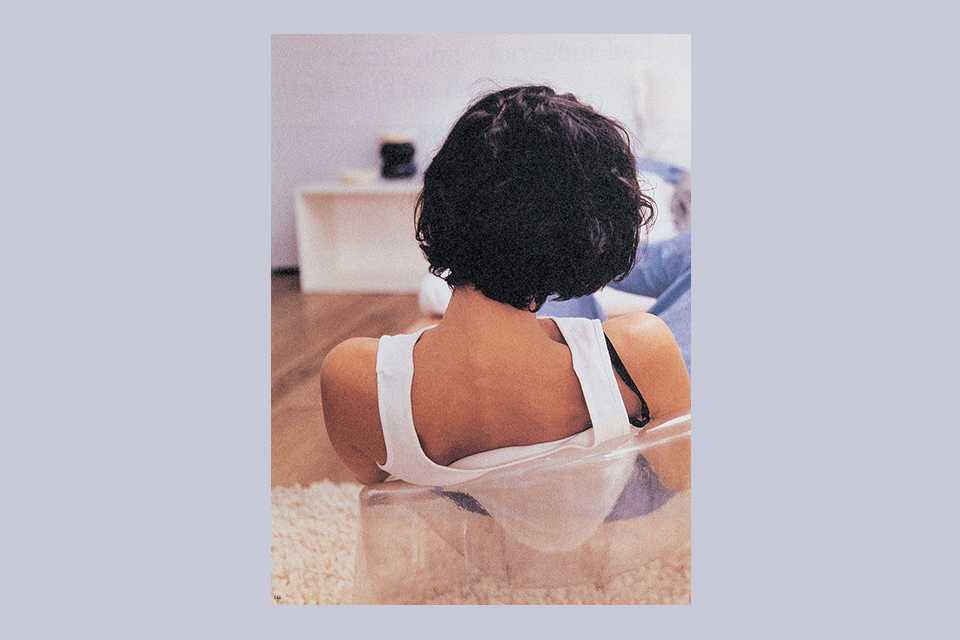 Legendary talent
20th Century Legends - a collection of thirteen re-editions by legendary contemporary designers – makes its debut in 1999.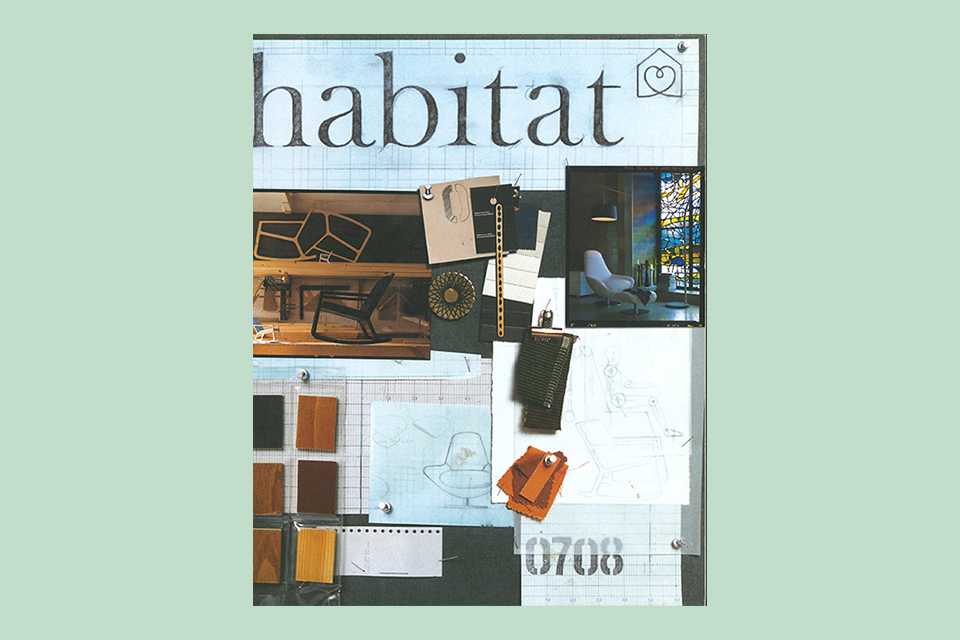 Habitat's heart
In May 2002 Habitat announces an evolutionary change to its famous word mark, by adding a symbol depicting the 'heart within the home'.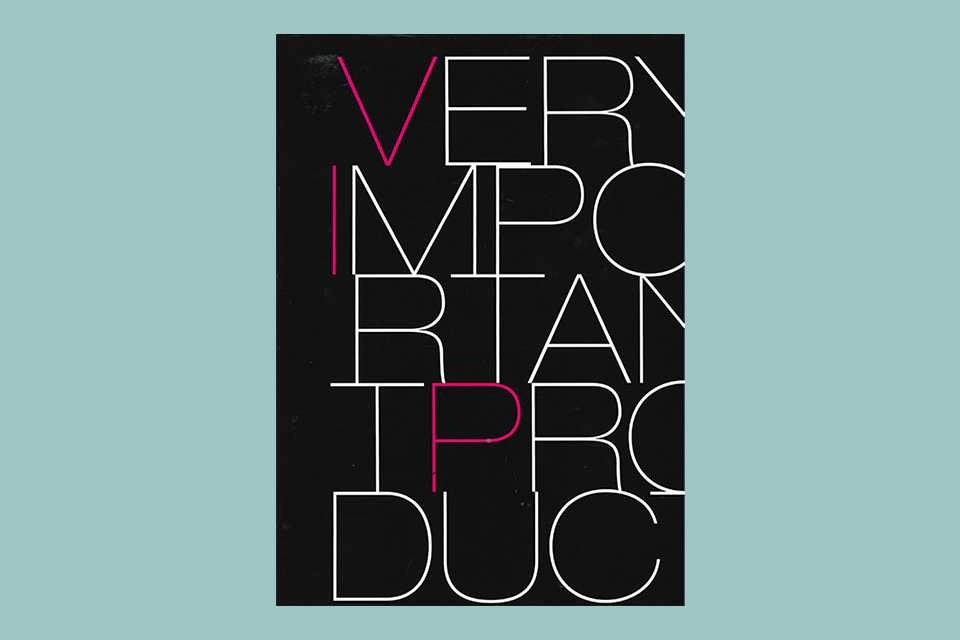 Notorious VIP
In 2004 the VIP (Very Important Products) collection makes its mark with 22 products designed by a series of experts and famous names.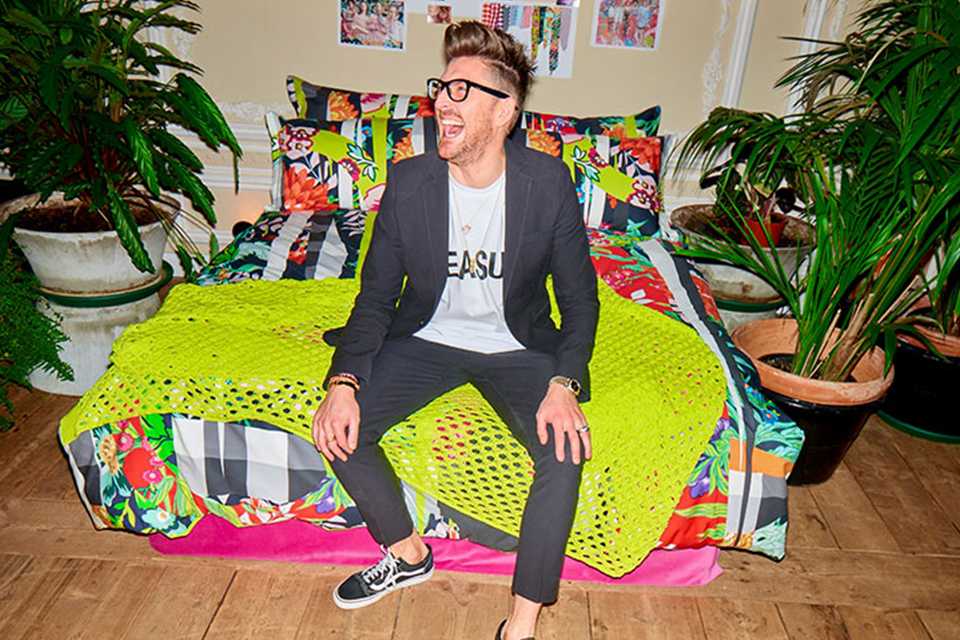 A series of collaborations
Working with the likes of Shrimps, House of Holland and Luke Edward Hall, a new series is introduced to create limited edition collections like no other with acclaimed artists and creatives.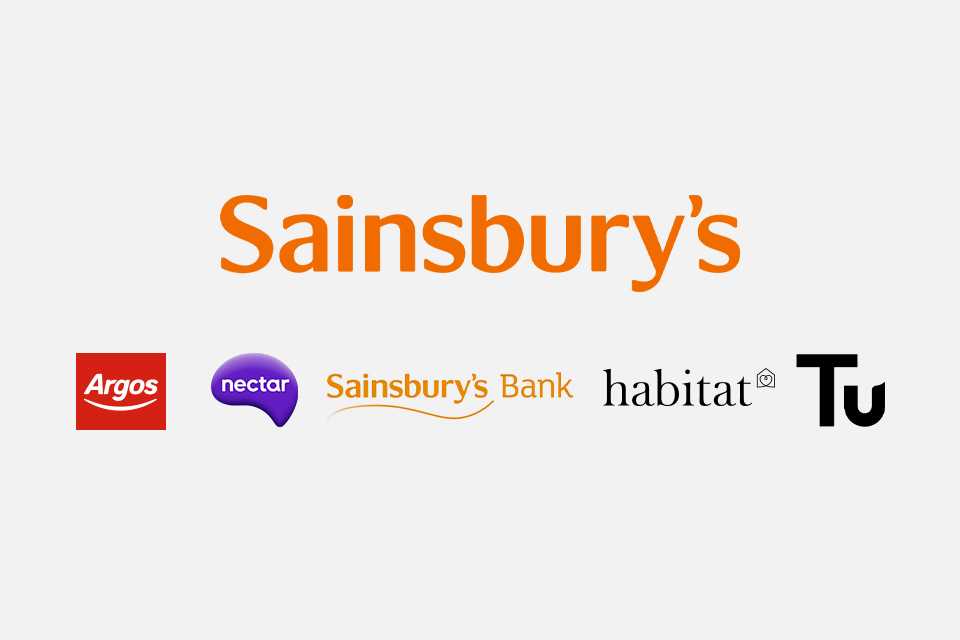 Habitat joins the Sainsbury's Group
In 2017, the Sainsbury's Group acquire the UK arm of the brand, along with Argos.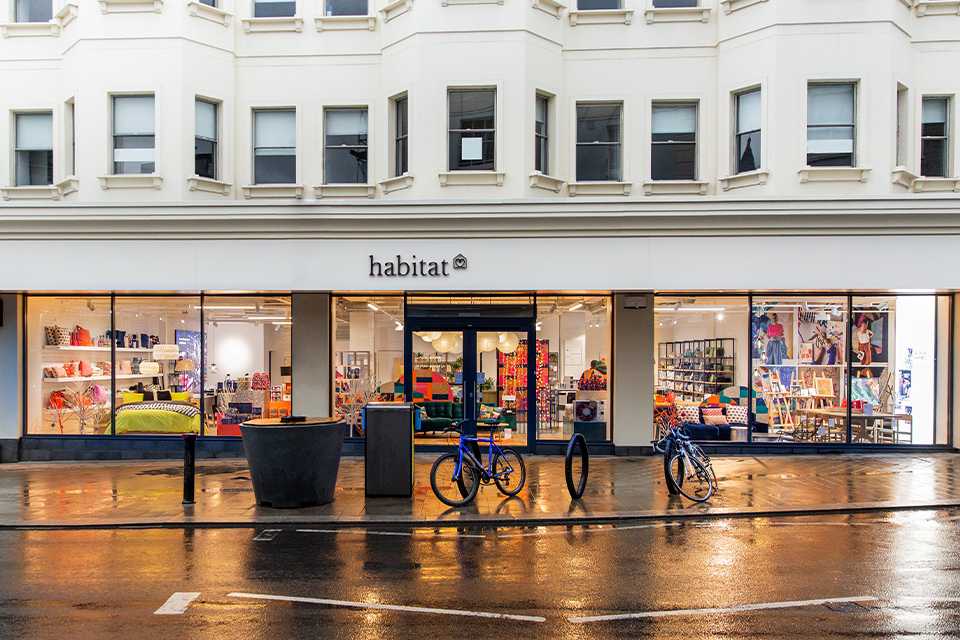 New flagship stores in Brighton and London
The doors are open! In 2018, two new flagship Habitat stores open in Brighton and Westfield White City in London.