Home furnishings
Shop our latest trends
Discover fresh inspiration and shop the look by simply clicking on your favourite photo.
Take a look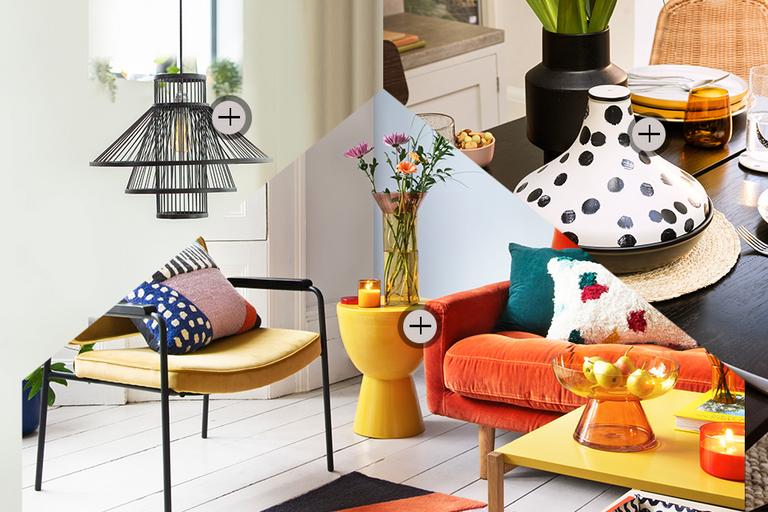 Just bought something from Habitat? We'd love to see how you make your house a home. Tag @habitatuk on Instagram with #habitatuk to get your photo featured below. Tap the photo to shop the items.
Tap Photos
To view and shop items
It's all about those all-important finishing touches, and that's especially true when it comes to your home. Carefully chosen home furnishings and accessories add personal style and character that are crucial to making your space feel like your own. We've put together an amazing collection of furnishings and accessories to help you easily add some colour, texture and personality to your space.
Whether you love nature and want to incorporate that in to your décor with beautiful flowers in our stunning vases, or you enjoy looking at treasured memories displayed in beautiful picture frames, or maybe you want to express your creative side with some amazing wall art? Whatever you're after, our fantastic range of home furnishings and accessories is here to help you find pieces that complement your chosen colour schemes and complete your interior décor to make your living space feel like home.
From soft furnishings like our gorgeous eyelet curtains to help you dress your windows and beautiful table linen to help you set the perfect table as well as our handy yet stylish storage trunks to help you keep your home organised. You'll also find more decorative accessories like our gorgeous ornaments and mirrors to help you add some vibrancy and character. We have everything you need to enhance your home's functionality and overall style.