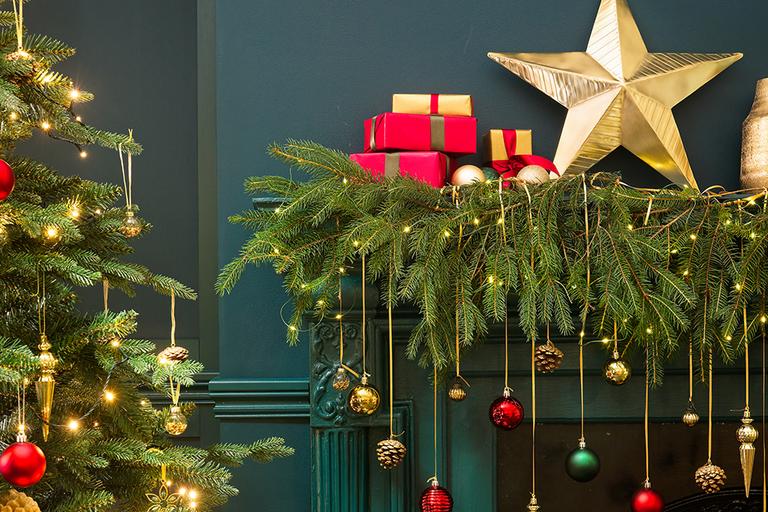 Christmas themes
Country Walk
Channelling a classic and cosy Christmas, the Country Walk trend is both rustic and glamorous. The traditional ruby red and emerald green palette is given an indulgent update with rich burgundy and pops of gold. Pine cones and faux florals nod to the country feel while brushed metals and velvet add an air of luxury.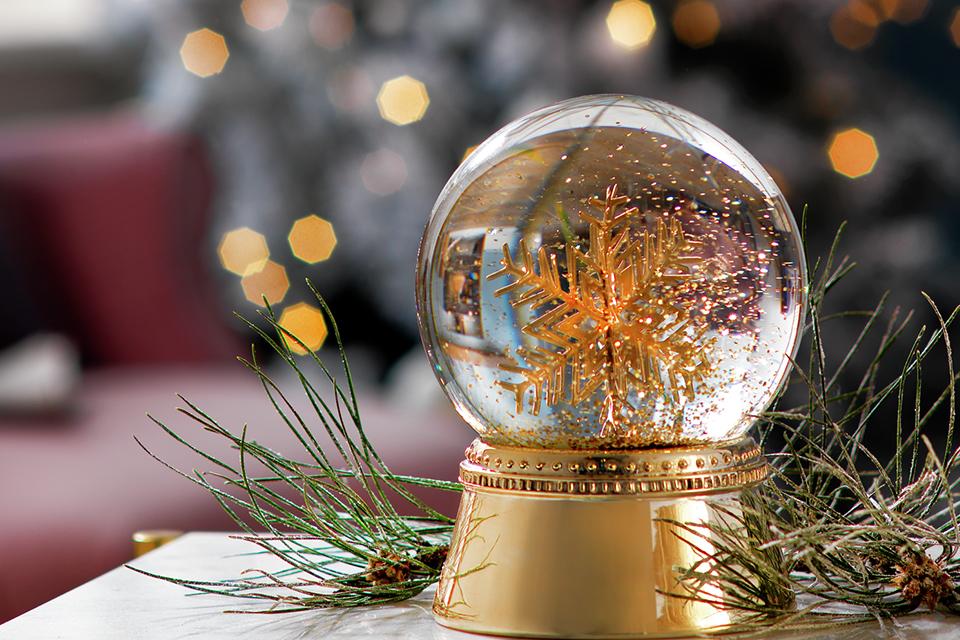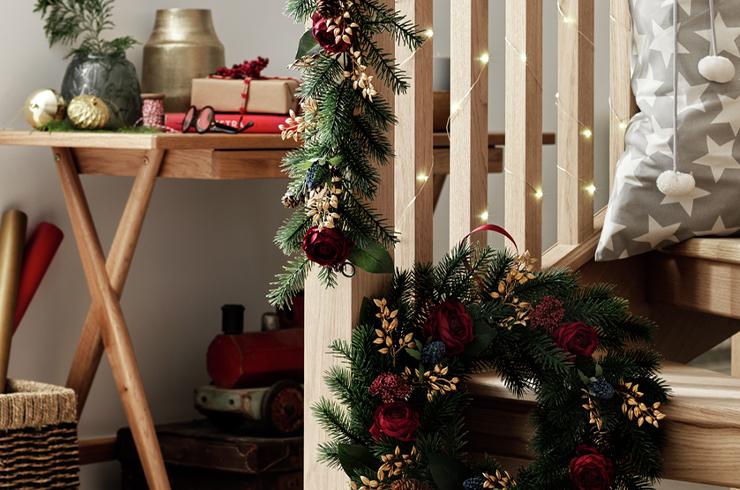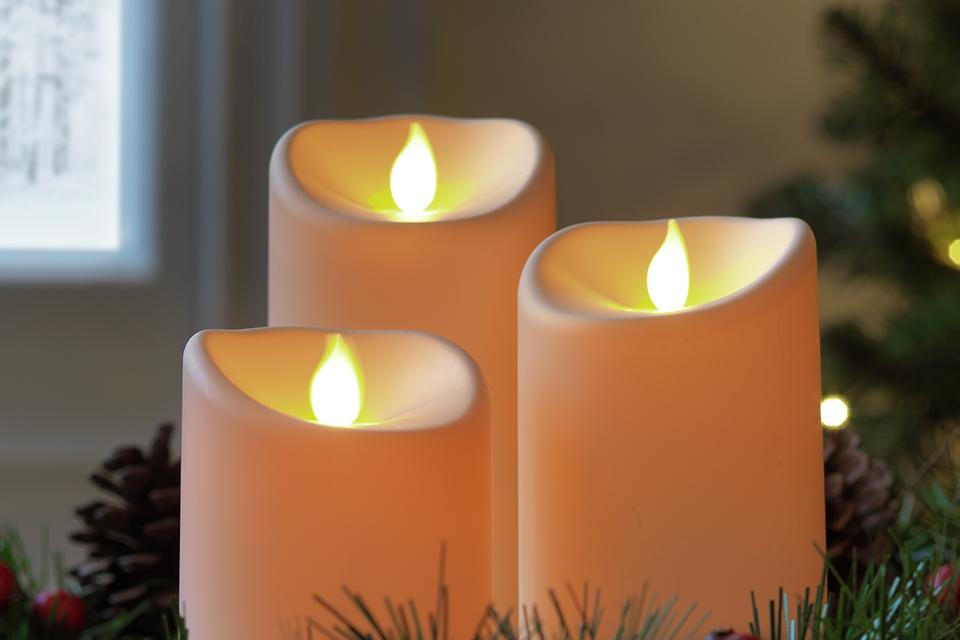 Winter Star
Wander into a winter wonderland of Scandi style and decadent designs with the Winter Star trend. Layer frosted and mirrored textures with faux fur, felt and pearlescent finishes in a palette of sage green, dusky rose and cream.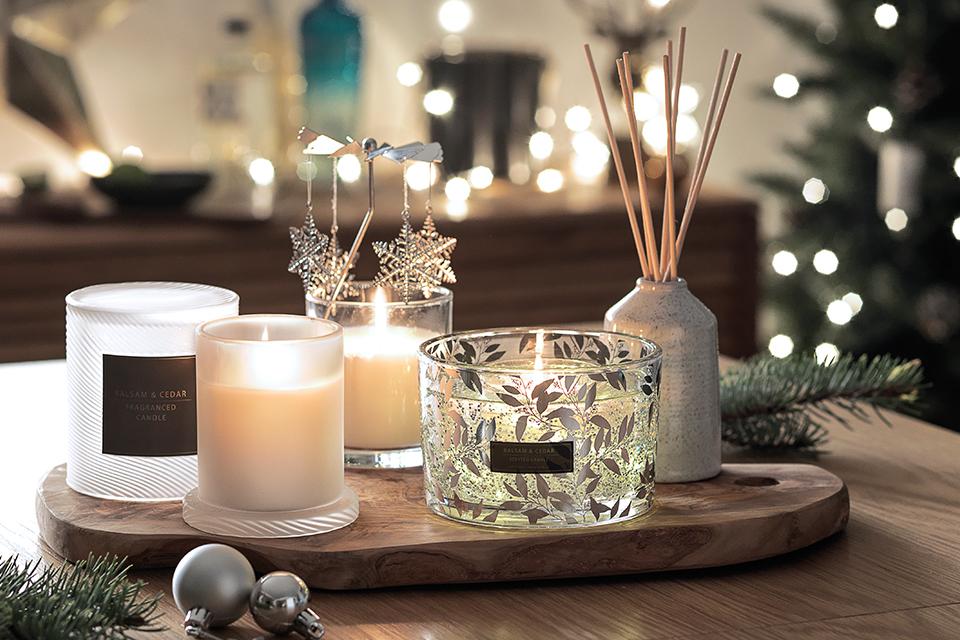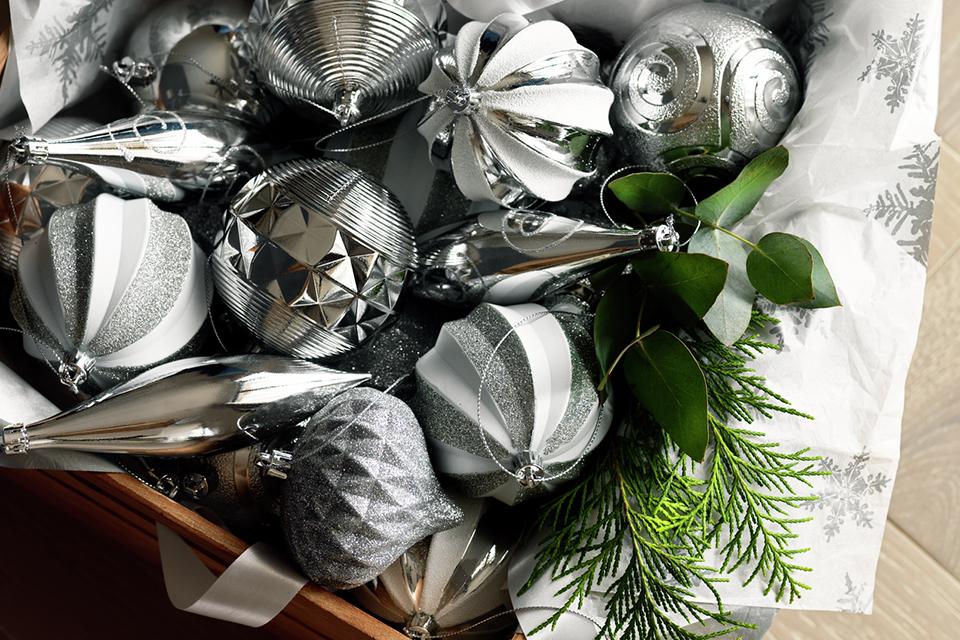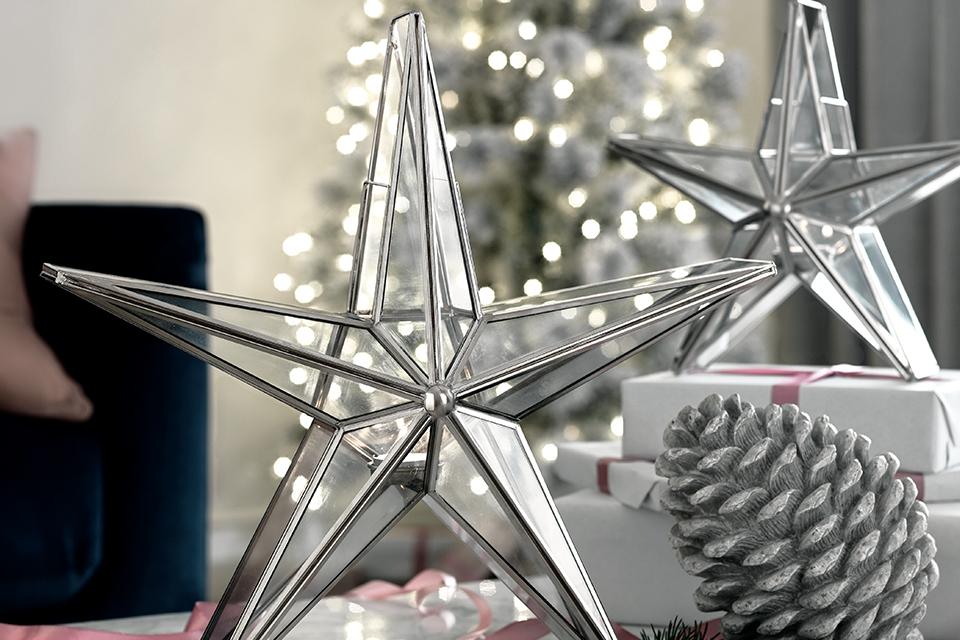 All Christmas decorations
Give these trends a try
Christmas garden decorations
Outside Christmas decorations & lights
Bring Christmas cheer to the outside with glowing lights. From glittering string lights, shimmering icicles and waterfall lights to magical woodland characters.
Christmas decorating tips
How many lights do I need?
For a decent smattering of lights, we recommend about 5m of lights for every 2ft of tree - so about 15m of lights for a 6ft tree. Remember to make sure the lead length between the tree and plug socket is long enough!
How many baubles do I need?
Approx. 80 baubles should cover a 6ft tree, but it's entirely up to you. Some like to hang a dec on every branch, whilst others opt for a more minimalist approach. Just make sure to mix up different sizes and colours to add depth.
More Christmas
Christmas gift ideas
Give Santa a helping hand with our Christmas gift ideas. From food and fragrance gifts to homewares and pressies for plant lovers.
Hosting this year?
Check out our hosting tips, including advice from party planner to the stars, Johnny Roxburgh.
Why buy at Habitat?