Christmas hosting
Helping you host a holly jolly Christmas.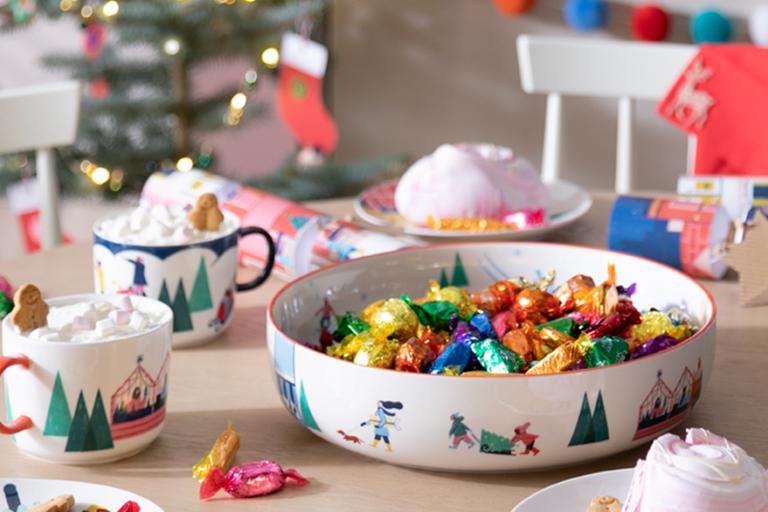 Christmas dinner & dining
Christmas dinner cookware
Christmas dinner doesn't have to be a stressful ordeal. Get organised with all the kit to fit your festive feast. Are there any sides you can prep before the big day or dishes that can spend the morning simmering?
Christmas drinks
Glistening glassware
Impress guests with your special occasion glassware. Drinks feel so much fancier when poured into a posh glass!
Tipple trolleys
Sip on something sparkling or toast with a Christmassy cocktail, a drinks trolley is a great alternative to a bar if you're hosting a festive get together.
Boxing Day buffet
Platters & sharing boards
Boxing Day feasts call for a buffet of picky bits. Let guests help themselves to cheese platters, charcuterie boards, finger foods and bowls of nibbles.
Food storage
Don't let Christmas dinner leftovers go to waste. Store them away and keep them fresh for Boxing Day or the day after and rustle up a bubble and squeak, a pie or even a festive mac 'n' cheese.
Getting ready for guests
Christmas bedding
Whether it's for you or your guests, Christmassy bedding is ultimate festive cosiness you'll want to curl up in.
Guest beds
From space-saving stackable beds to transforming sofa beds, we've got your sleeping solutions sussed.
Cushions & throws
Scatter seasonal comfort about the house for extra festive touches.
More Christmas
Why buy at Habitat?