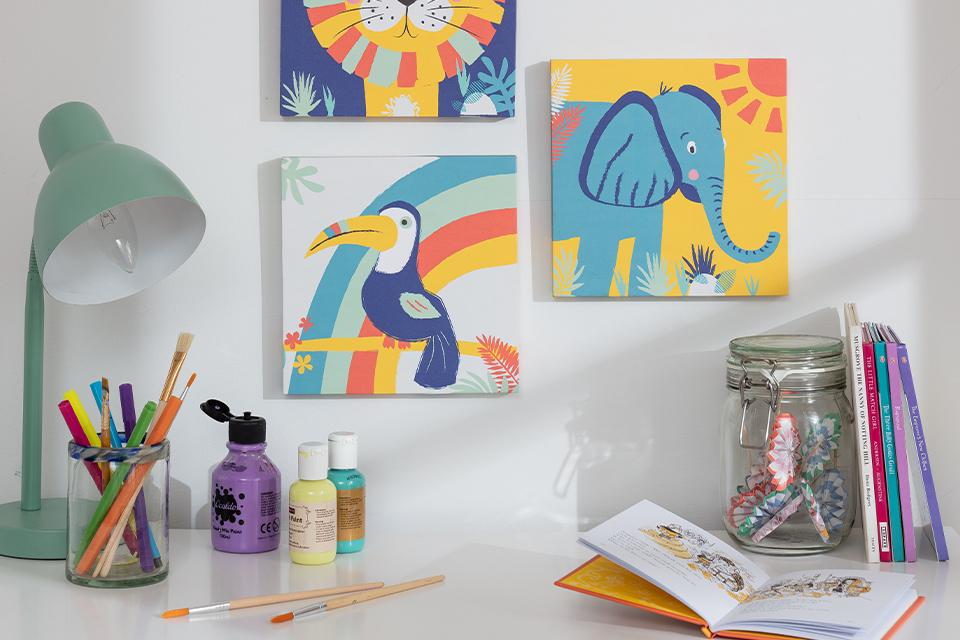 Picture perfect
Want to jazz up a dull corner of your home? An urbane, hodgepodge of art prints and photographs is one of the easiest ways to do it. But before you hammer that first nail into the wall, there's a little bit of prep work to do, so without further adieu, lets get started!
Choosing a frame
Though your walls can't talk, the pictures on them say much about your style. However, before you consider where to hang that graphic print or contemporary artwork, think first about frames.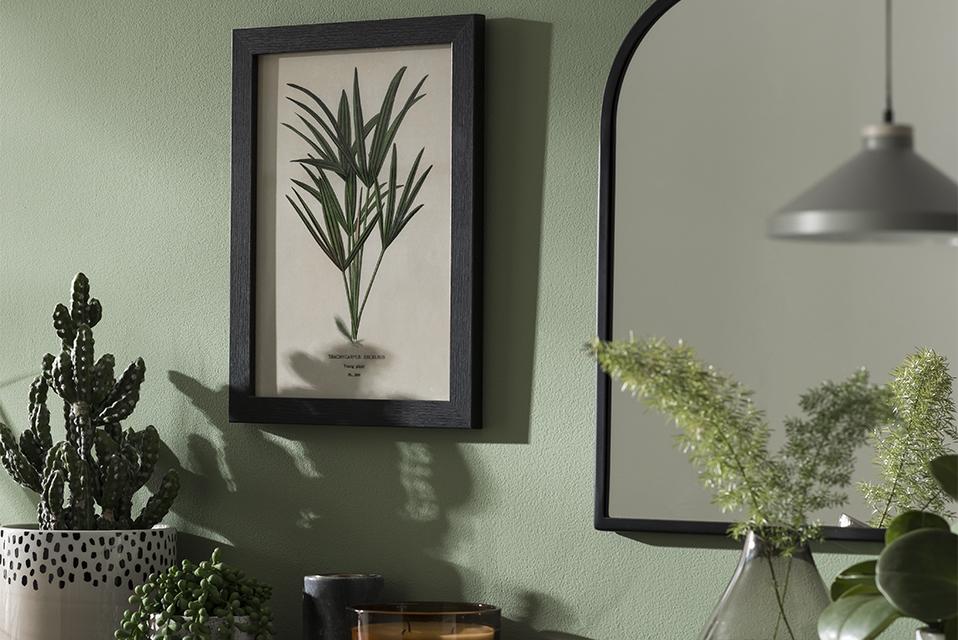 Frame materials
Habitat frames are constructed from a range of different materials – wood, aluminium, plastic, acrylic and glass. When choosing a frame style, have a think about whether you'd like to use a statement frame or something slightly more subtle, so that your artwork or photographs take centre stage.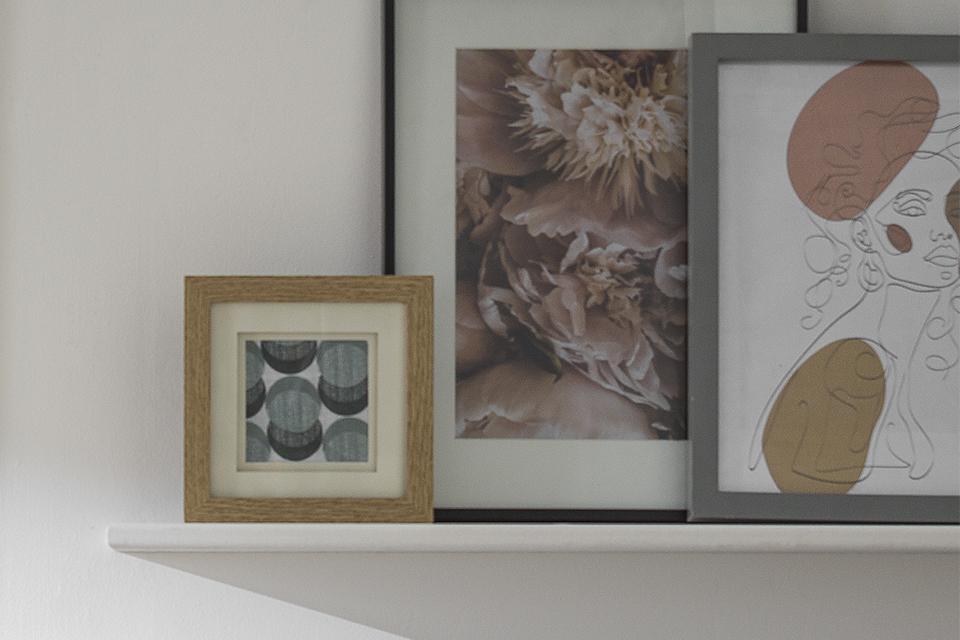 Different frame sizes
When hanging artwork or photography, you'll need to measure and search for the right size frame to effectively display your works of art. As well as the perfect frame, a quality mount can add impact to your photos, posters and artworks. Habitat sells frames as small as 10 x 15cm to as large as 70x100 cm, covering all sizes.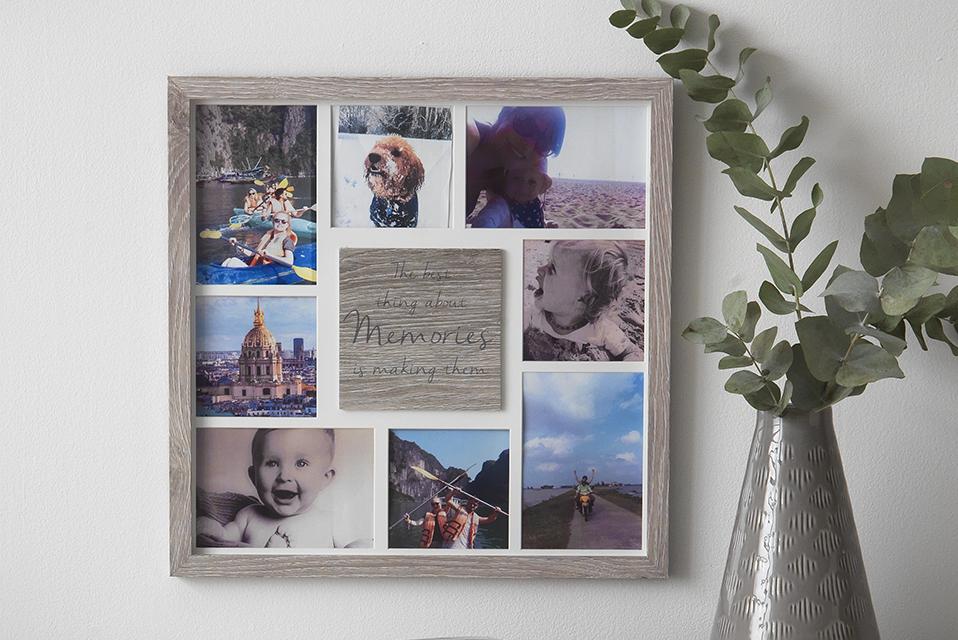 Hanging pictures
Frames can be hung in three ways: using a metal wire; using the edge of the frame; or hung directly onto a hook, nail or screw with the help of the metal fixings on the back of the frame.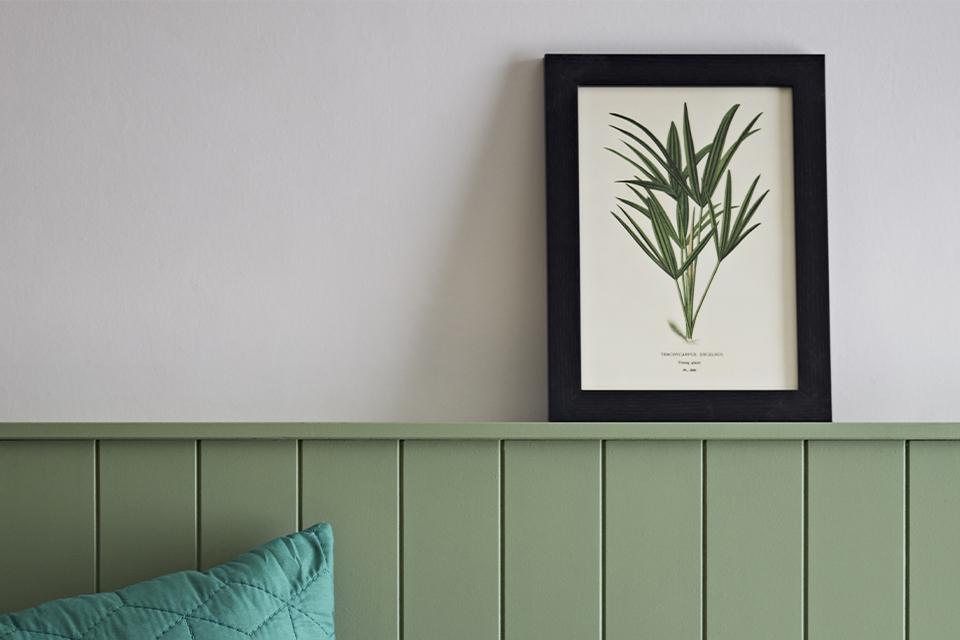 Caring for your frames
You only need to use a soft dry cloth to clean your frames. Take special care when cleaning the surface of acrylic frames however, because they're more easily scratched.
Positioning pictures and prints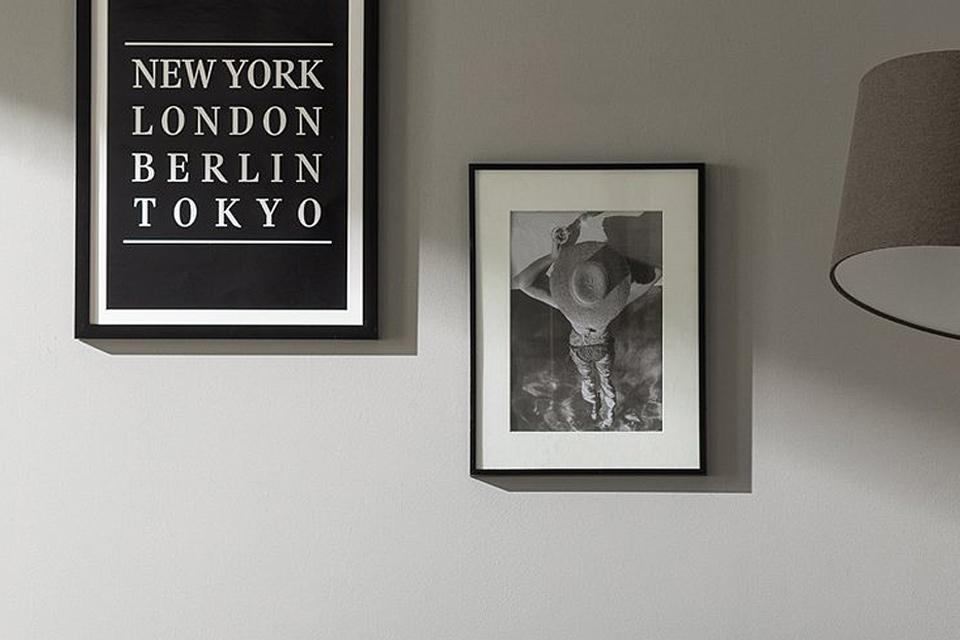 Frame up
As a general rule, artwork should be hung at eye level but a good tip if your ceilings are low is that hanging your pictures a little higher will lead the eye upwards, giving the impression of higher ceilings. If all your frames are the same size, hanging them at the same height will achieve a clean, streamlined look.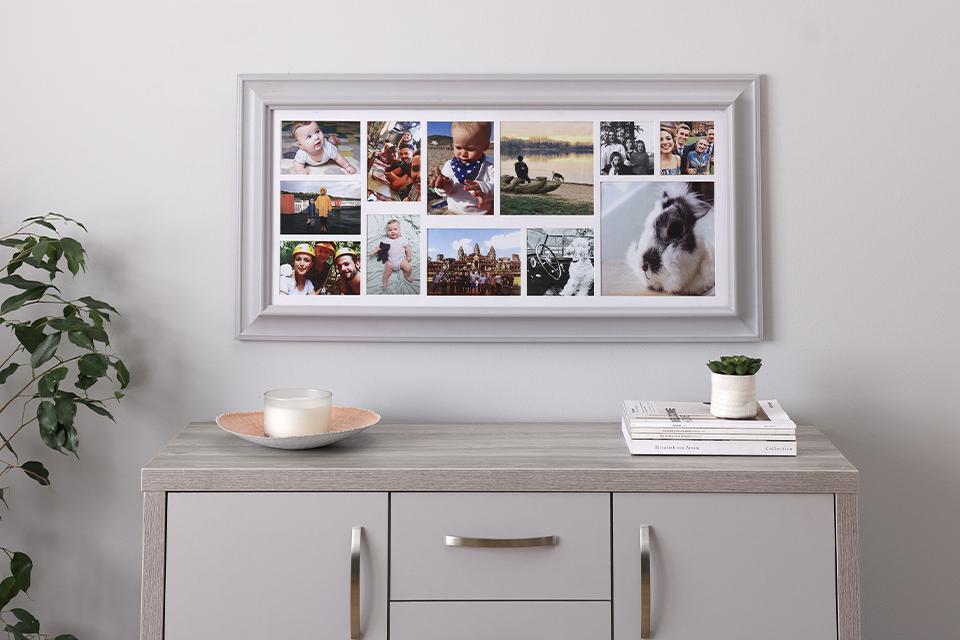 Creative collage
For frames of different sizes, the same orderly look can be achieved if the pictures are hung so that the centre of each is level with all the others. Collage-style displays in which pictures are fitted around each other in a pieced-together way are also very stylish. This method is often used for groups of family photographs.
Creating a gallery wall
Gallery walls are a great interior styling trick to bring major focus and wow factor to a room. Fallen in love with a print but worry it's too dominating? Have a collection of family photos you want to show off? A gallery wall is your friend.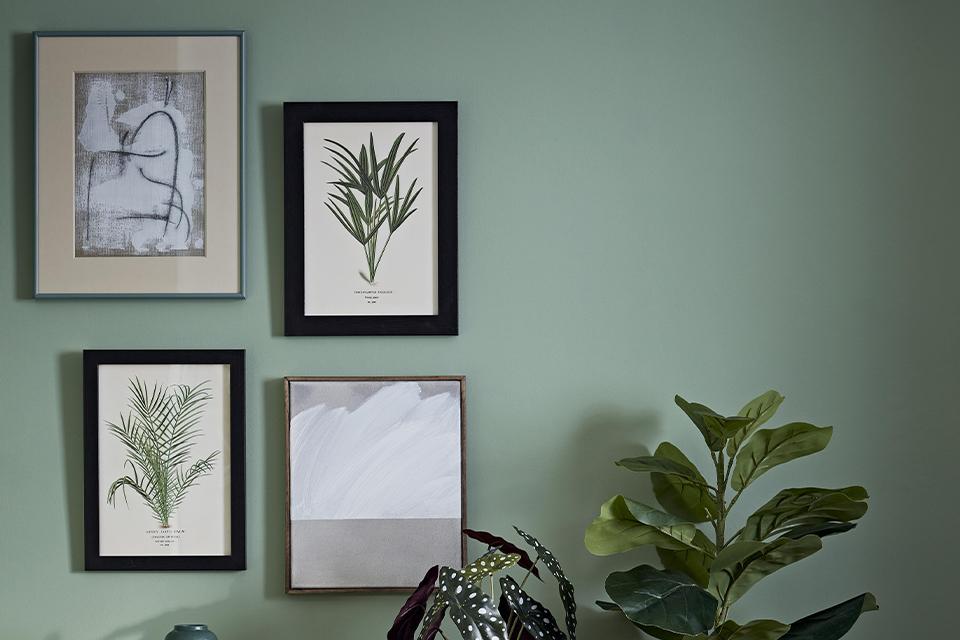 Smart art
The trend for creating gallery style walls in the home just keeps on growing. Simply scroll through an Instagram feed or pick up a lifestyle magazine and you'll know exactly what we'll talking about. Not only do they look amazing, but they're also a great way of putting a stamp of your style in any space.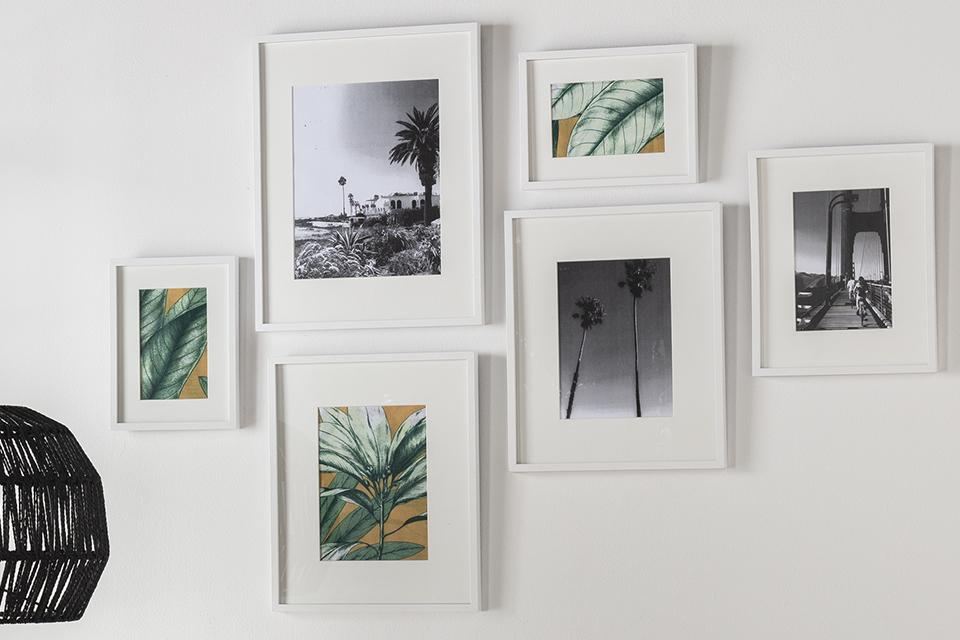 Mix and match
One of the most common questions asked about gallery walls is 'should all of my picture frames match?' It's all down to the type of aesthetic you are going for. Artwork in matching frames looks clean but if you are after a more eclectic look, experimenting with mismatched styles and colours can be fun.
More finishing touches
Why buy at Habitat?