Did somebody say party? Whether you're hosting Pimms on the patio or dishing up an al-fresco feast, we have everything you need to make the most of summer. Just add sunshine...
Host and toast
Summer is served
Make sure you're ready for sunny soirees and garden parties with our guest-ready range of dinnerware and glassware.
Get the look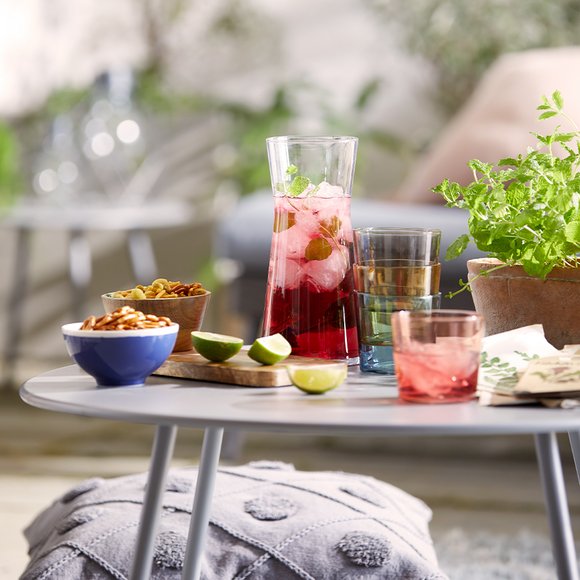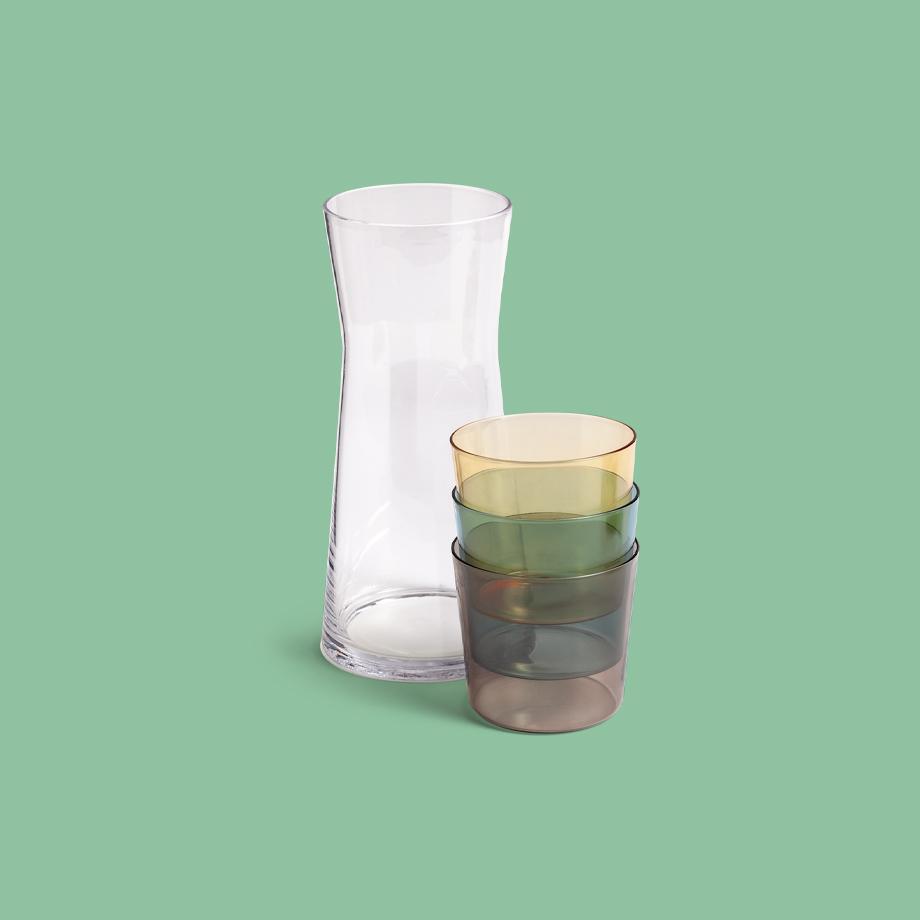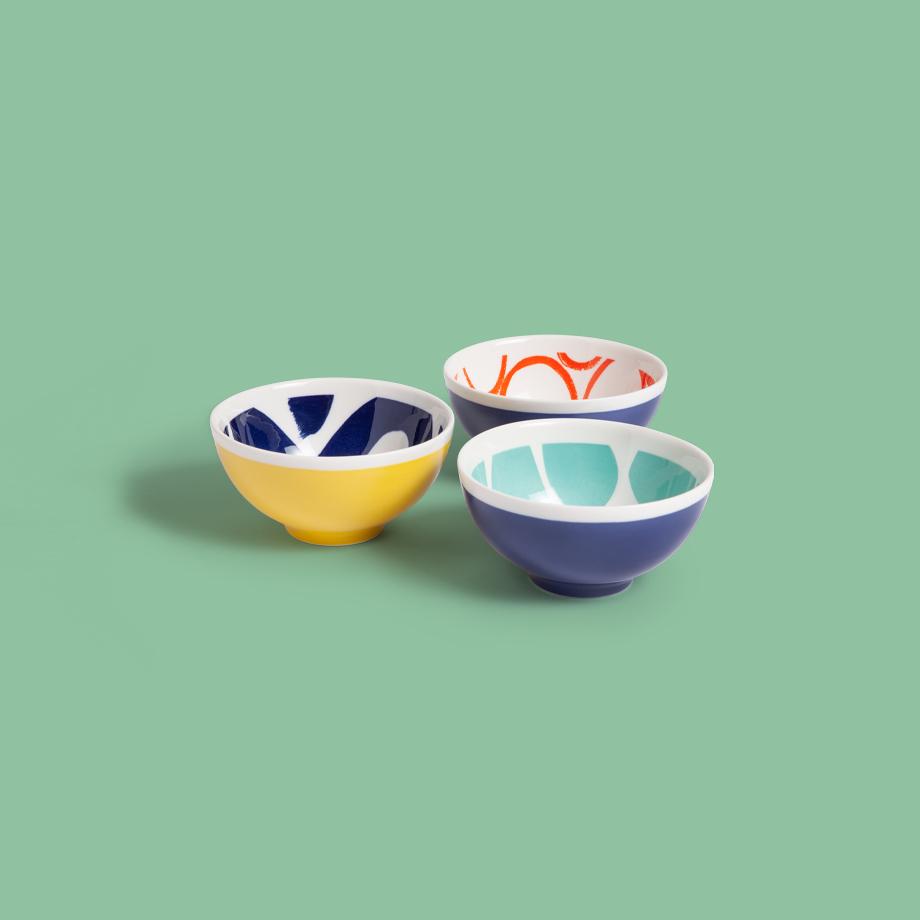 Chase the rainbow
We can't promise you sunshine but we can promise you sunny tableware and glassware to brighten up al-fresco meal times.
Create your own bar area
Dust off that cocktail shaker and get ready to mix up some Mojitos with our garden bar ideas. We're talking fully fledged garden bars that bring a slice of the Balearics to your back garden and weather-proof drinks trolleys to serve guests in style.
Get the look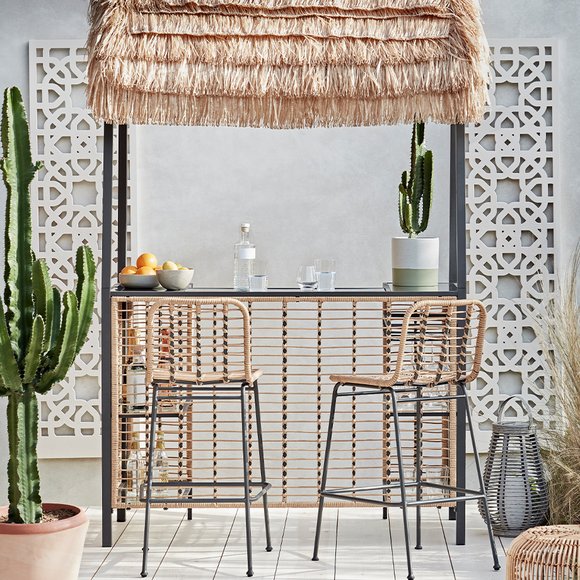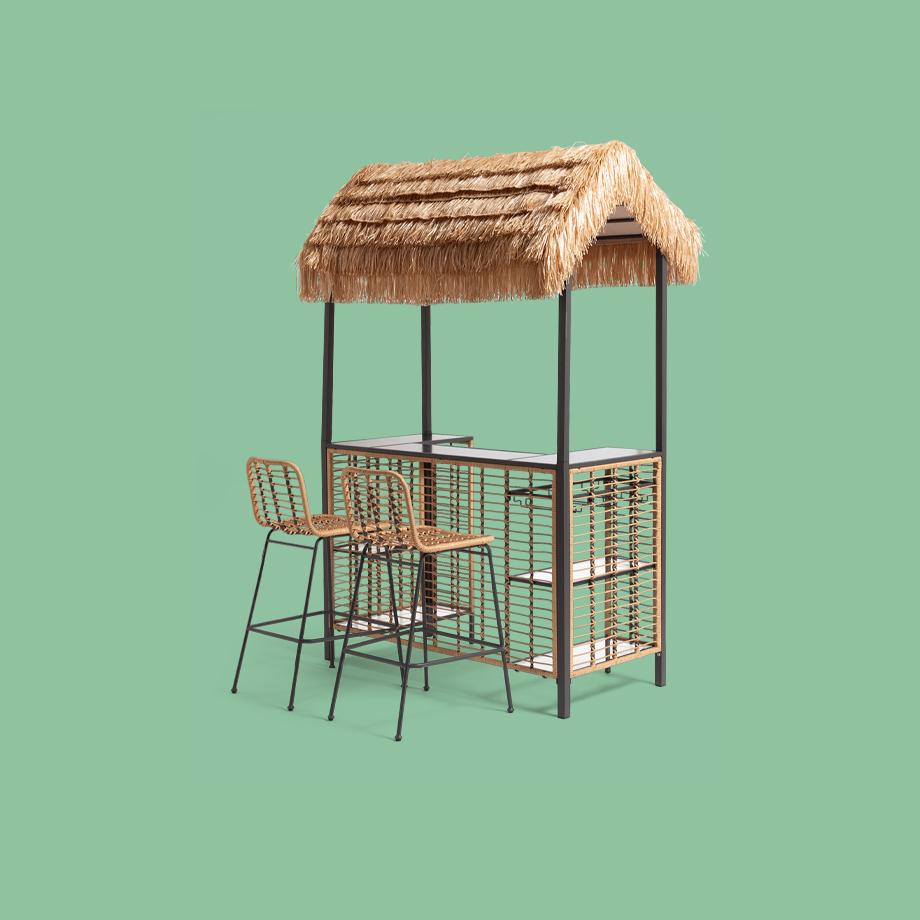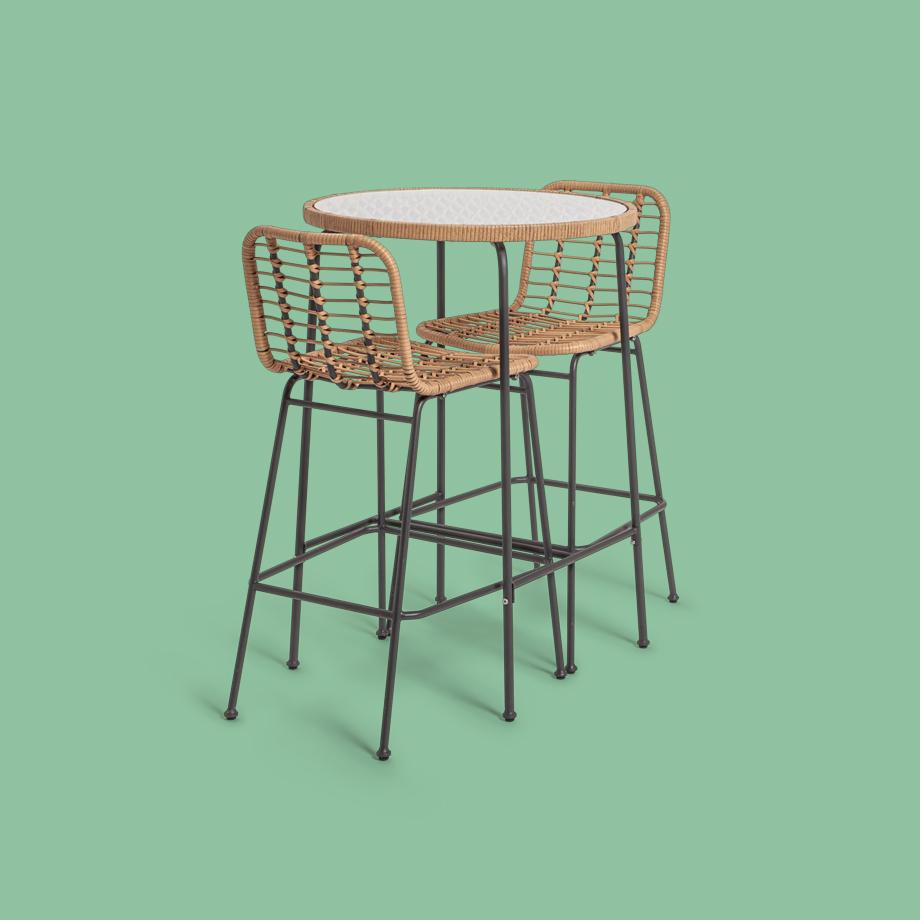 Tiki style for your terrace
Channeling holiday escapism with its Ibiza inspired faux-rattan design, our beach bar set comes with a glass-top table, two shelves and a wine glass hanging rack to house your bartending essentials.
Bring the indoors outdoors
Blurring the distinction between indoors and outdoors, this garden trend takes a neutral palette and mixes it with bold shapes and splashes of colour to create ideal spaces for al-fresco dining, with a sophisticated urban edge.
Take it outside
Your interiors taste can be translated just as well outdoors, creating a continuous flow from home to garden. Pair a stylish rattan sofa with rugs and lighting to zone homely corners, and add accessories like cushions, pouffes and ceramics to enhance this inside-out approach.
Holiday vibes at home
Bistro sets make the perfect spot for drinks and nibbles. Sit back and pretend you're on vacation with this laid-back combo of Ibizan-inspired furniture and accessories. Look to hand-woven rattan, natural wood-based design and seagrass accessories for a relaxed White Isle vibe.
Get set for al-fresco feasts
Dine in style
Having friends over for a BBQ garden party or delicious buffet? You'll probably want to opt for a garden table and chairs so your guests can sit back and enjoy their food to the max.
Make the most of small outdoor spaces
With a little design know-how, even the most petite of grass patches, the humblest of patios or the tiniest of balconies can be transformed into a beautiful entertaining place you'll want to spend lots of time.
More great ideas for the great outdoors
Dinner and glassware ideas
Do your culinary creations justice with the best plates, bowls and glassware.
Why buy at Habitat?