How to choose a mattress
A great night's sleep awaits you with our top tips on choosing a mattress.
Shop mattresses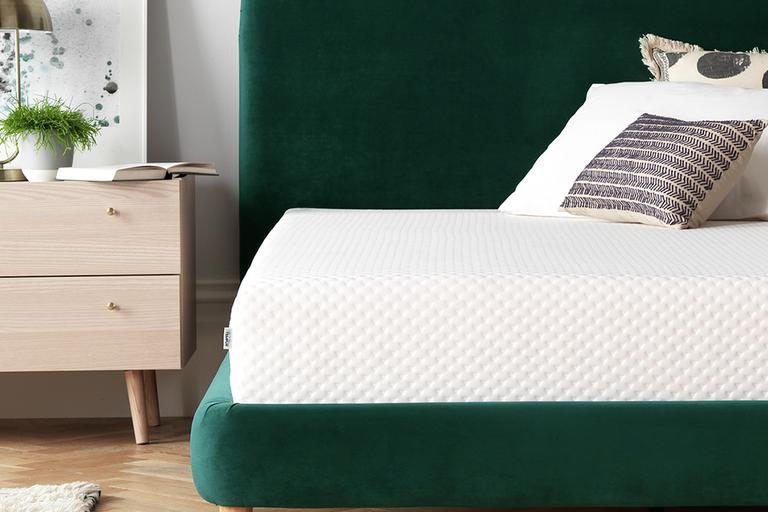 Choosing the right mattress is something that deserves plenty of time and attention. And let's face it; a good night's kip is what gives you the energy to face the world with a spring in your step. In this mattress buying guide, we point out questions you should be asking yourself, so you can be confident you're making the right choice.
Mattress sizes
These are the UK standard sizes for mattresses. All our mattresses and beds match up so if you buy a double mattress it will fit a double bed frame. However, if you are choosing a mattress for a bed you already own, you might want to double check the measurements beforehand.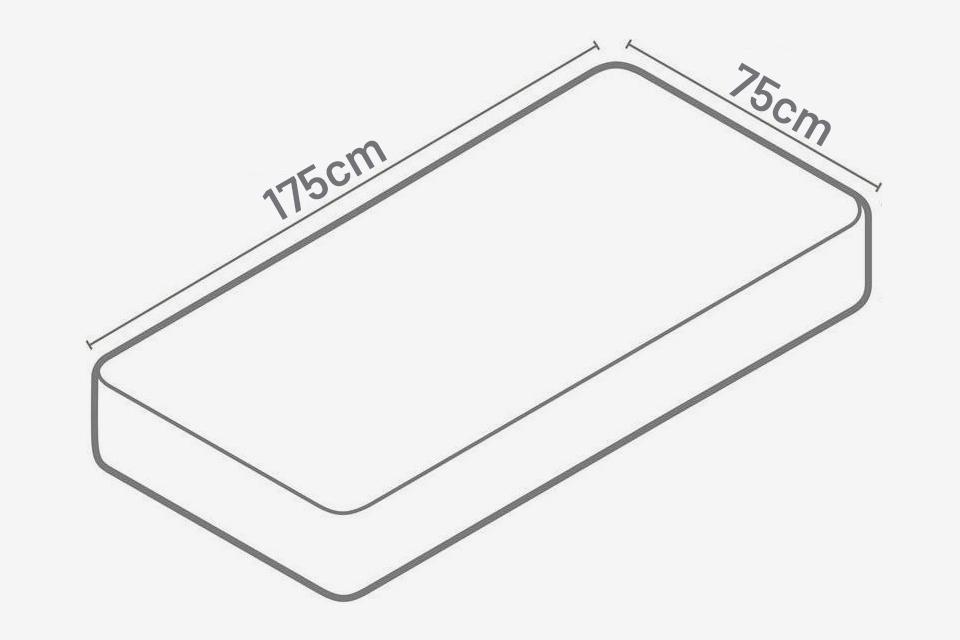 Shorty (kids) mattress
Standard size:
Length 175cm / 5ft 9in
Width 75cm / 2ft 6in
Small double mattress
Standard size:
Length 190cm / 6ft 3in
Width 120cm / 4ft
Mattress types
Mattress talk can be technical and confusing, so here's a brief breakdown to help you understand the different types.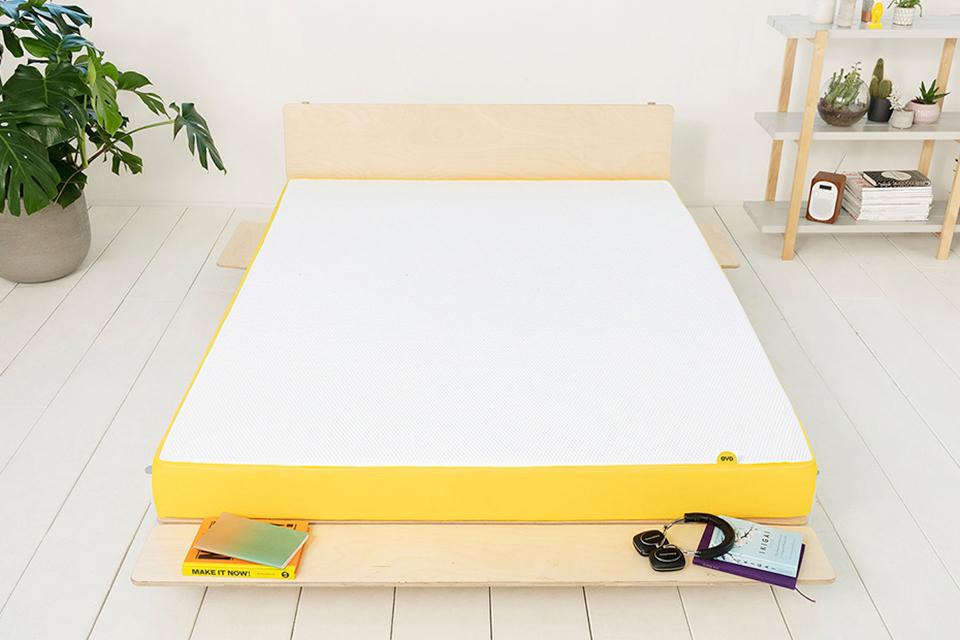 What mattress types are available?
Pocket sprung mattresses - Made from individual springs; each wrapped in fabric pockets, conforming to your body shape and lessening the effect of partner movement.

Open sprung mattresses - Formed from a single length of wire which is twisted into springs throughout the mattress. They come in a variety of tensions, each giving the bed a different feel.

Memory foam mattresses - Natural body heat softens the mattress at tailor-made points, giving support to the body's curves and natural lines.

Soft support foam mattresses - A layer of soft cushioning near the sleep surface provides added comfort.

Firm support foam mattresses - Offers firm even support for the whole of the body.

Reflex base foam mattresses - Highly-resilient and responsive, provides exceptional comfort.

Hybrid mattresses - A mix of two different types of mattresses. They combine pocket springs with a comfort layer of memory foam or latex.
Mattress firmness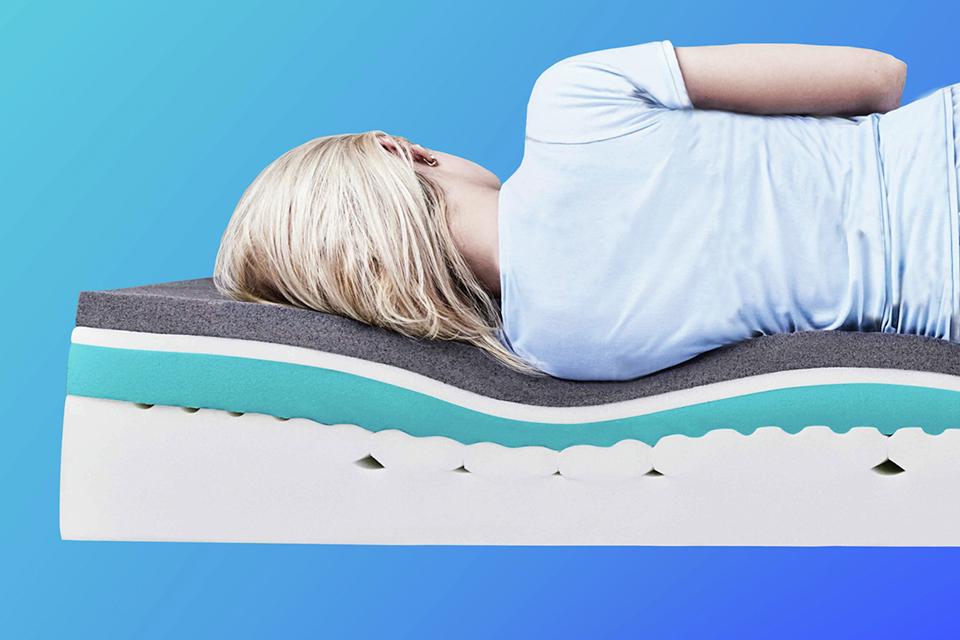 What kind of sleeper are you?
First of all, there are no rules. Everyone likes a different level of firmness depending on their personal needs. A lot of it is common sense. If you like a mattress with a lot of support, try something firmer. Habitat offers mattresses to suit medium to firm back support and spinal alignment. Soft mattresses are comfortable for different reasons, but won't provide the same orthopaedic qualities.
Side sleepers
If you like to sleep on your side, you'll want to opt for a mattress that's on the softer side. Soft mattresses have a lot more give, allowing your shoulders and hips to sink comfortably into the mattress.
Back sleepers
For those who sleep on their back, a mattress with a medium firmness is your best choice. This type of mattress provides a good balance of comfort and support, without being too firm or too plush.
Stomach sleepers
Stomach sleepers should seek out a firmer mattress that keeps the body flat and the spine aligned. These mattresses don't have a lot of give, so there's no sinking into the mattress feeling.
Mattress covers
Most mattresses are finished with a plain, quilted or tufted surface.
A plain surface gives you a great starting point and can easily accommodate a mattress topper for that extra layer of comfort.
Quilted styles have a mattress filling which is attached to the outer surface for a smoother finish.
A tufted construction means there are tapes within the mattress which pass through the filling to keep it in place and assist in retaining the mattress' shape.
Mattress conundrums
What mattress should I choose if I have allergies?
A memory foam mattress is the best bet for allergy sufferers because the core of the mattress is solid, so there is nowhere for pesky dust mites to live. Sprung mattresses – coil or pocket – are less favourable because of the space between the coils, which act like an incubator for dust mites.
Which mattress is the best for back pain?
As a general guideline, pocket sprung mattresses are a better choice for people with back pain. The amount of coils, and the way they're arranged, provides the right amount of support so that your body's weight will be spread over the mattress more evenly – meaning a sounder sleep.
What are the best mattresses for couples?
If you share a bed with your partner, you'll need to pick a mattress that best suits both parties. Sleeping on a mattress made with motion-absorbing materials prevents movement from transferring throughout the bed so both you and your significant other can sleep undisturbed.
Good for you, good for the planet
Recycle your old mattress
We can take away your old mattress when we deliver your new one. Our drivers will bring a recycling bag to place over it before we take it away and dispose of it responsibly.
Mattresses by brand
Aftercare
Although every mattress is different, they generally last between 7 and 10 years. There are things you can do to ensure yours performs at its best for its expected lifespan.

Turning or rotating a mattress
Some mattresses should be turned, and some should be rotated, depending on how they were constructed. Most sprung mattresses need to be turned regularly; doing this will stop your mattress becoming uneven over time, and will help it last longer. A memory foam mattress shouldn't be turned, but instead rotated regularly to keep it in ship shape.

Airing a mattress
When you receive your newly delivered mattress, we'd recommend removing all the packaging and allowing it to air for at least four hours. Then, as part of general upkeep, let it air for an hour or two when you change the sheets.

Mattress protectors
Protectors fit over the top of your mattress, helping to shield it from wear and tear and ultimately prolong its lifespan.

Mattress toppers
Another way to bump up the lifespan of your mattress, toppers add a new layer and level of comfort and support.
More bedtime reading
Why buy at Habitat?