How to choose blinds
Looking to buy some blinds? We're here to shed some light on what you need to consider.
Shop blinds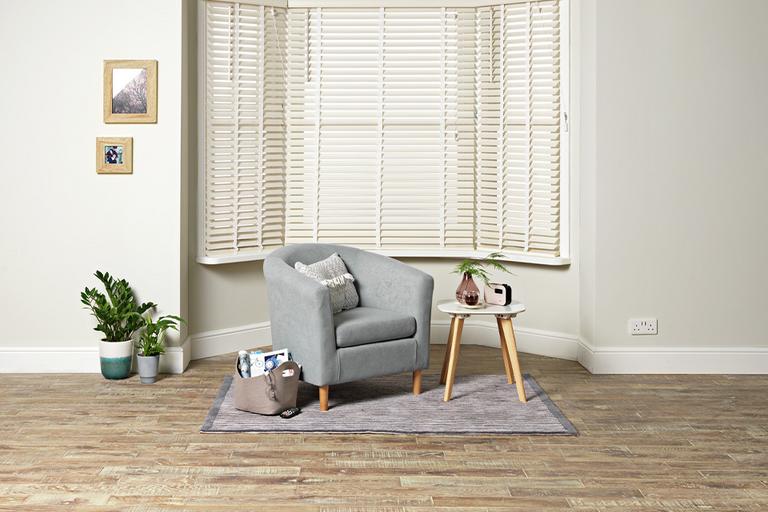 Blinds round off an interior – they can tie a room together with colour and texture, make a statement, or simply blend in. They're great not only for controlling light, but also for maintaining privacy. The perfect finishing touch for your windows, follow our guide for some handy pointers and tips.
Types of blinds and their benefits
Roller blinds
Simple yet stylish, roller blinds come in a range of designs from plain to patterned, neutral to colourful.
Easy to install
Block out light well
Blackout and moisture-resistant fabrics available
Great for small spaces
Venetian blinds
Usually made of metal or wood, venetian blinds feature horizontal slats that can be tilted to control light intensity.
Precise control of light intensity and direction
Available in a range of sizes
Maintain privacy while letting light in
Easy to clean
Blackout blinds
Blackout blinds block out light so are ideal for bedrooms. These are usually roller blinds with a special blackout fabric.
Useful for nurseries and night shift workers
Reduces sleep disruption by keeping out unwanted light
Available in an array of colours and styles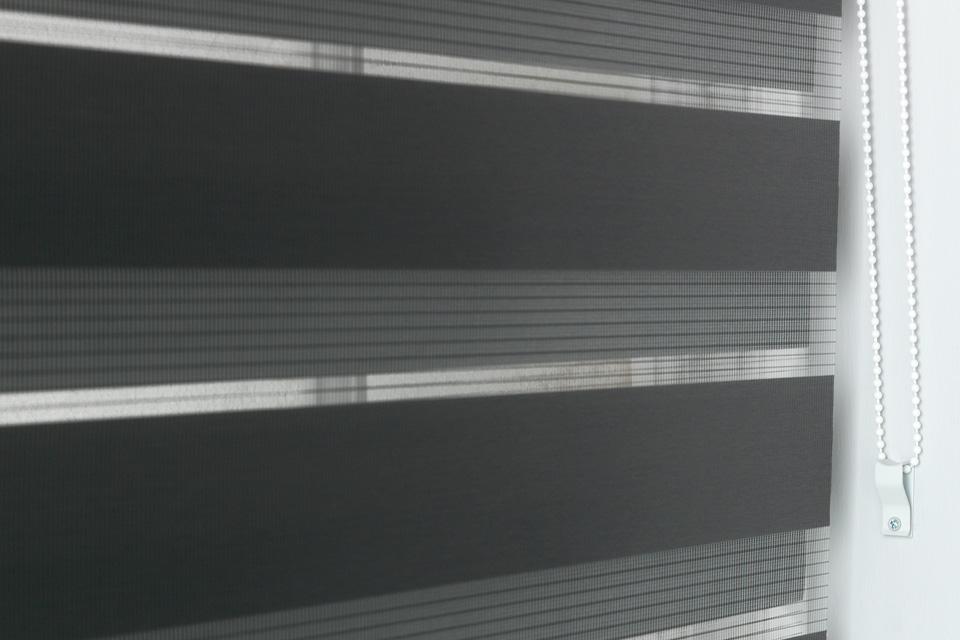 Day and night blinds
These look like roller blinds but use a chain side control to adjust the alignment of sheer and solid stripes to alter the level of light.
Very versatile whatever time of day
Easy to control light levels
Provides privacy
Available in a selection of colours
Which blinds for which room?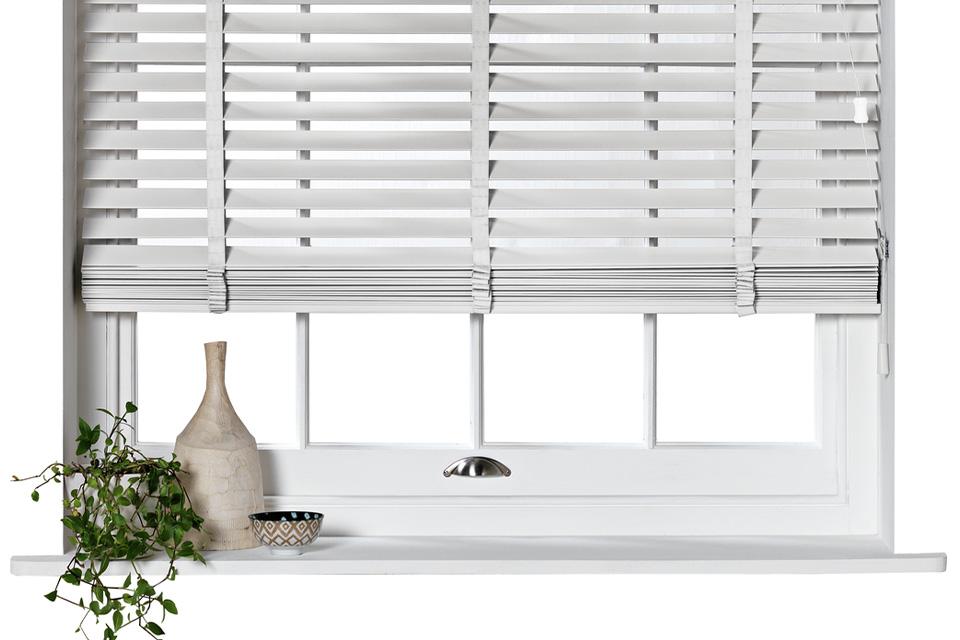 Kitchen blinds
Kitchens can get pretty steamy so we recommend you choose either moisture-resistant roller blinds or aluminium venetian blinds which can be easily cleaned without having to be taken down.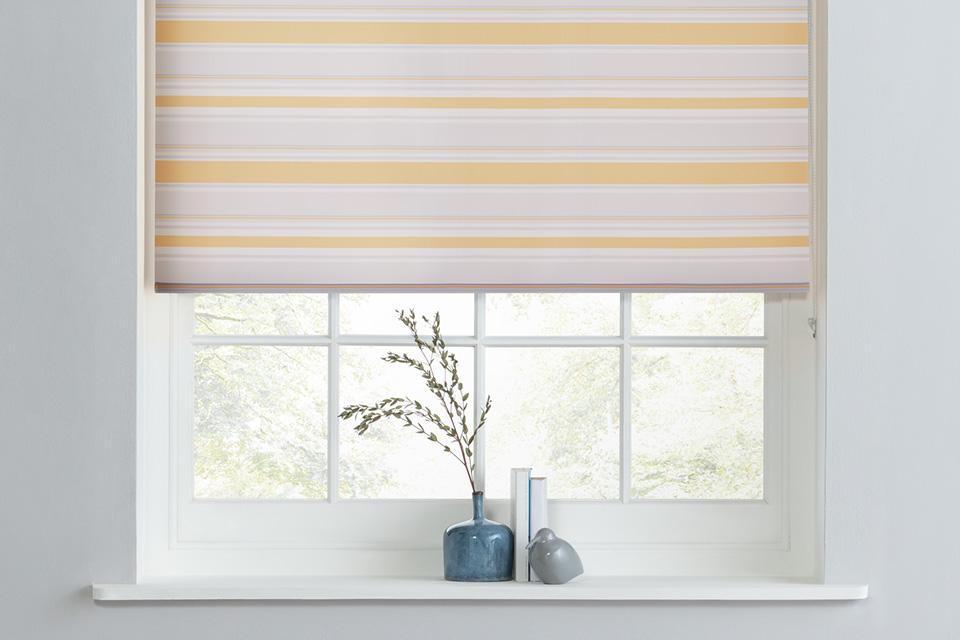 Bathroom blinds
Bathrooms are known to get hot and humid, so moisture-resistant blinds are essential. Water will slide right off our moisture-resistant roller blinds, or opt for some aluminium venetian blinds if you want a little more control over light intensity and privacy.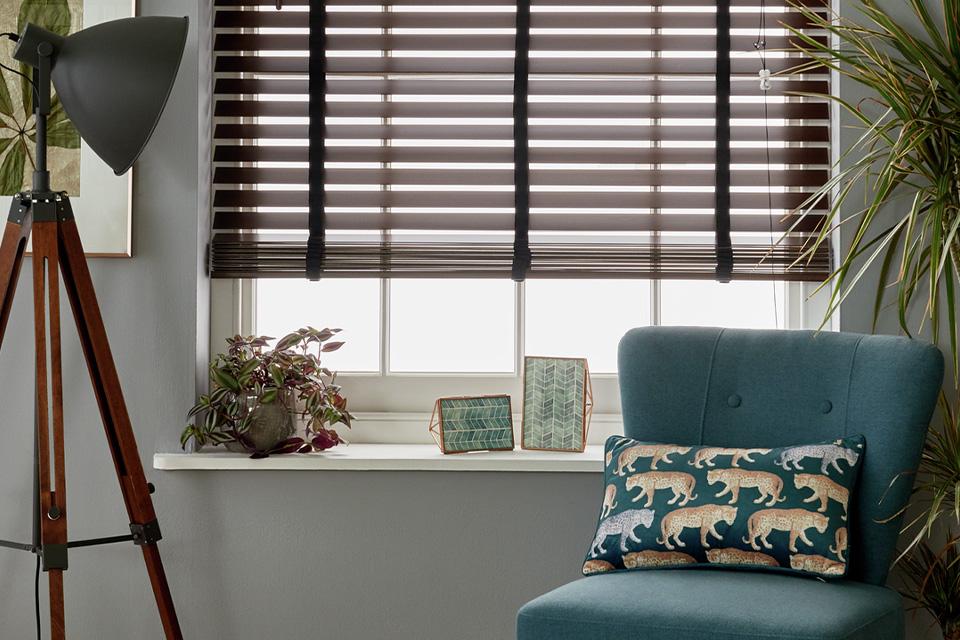 Living room blinds
The living room is the perfect place to have a bit more fun - why not check out our contemporary bamboo blinds? Wooden venetian blinds will add a touch of warmth, while also providing good privacy and noise reduction.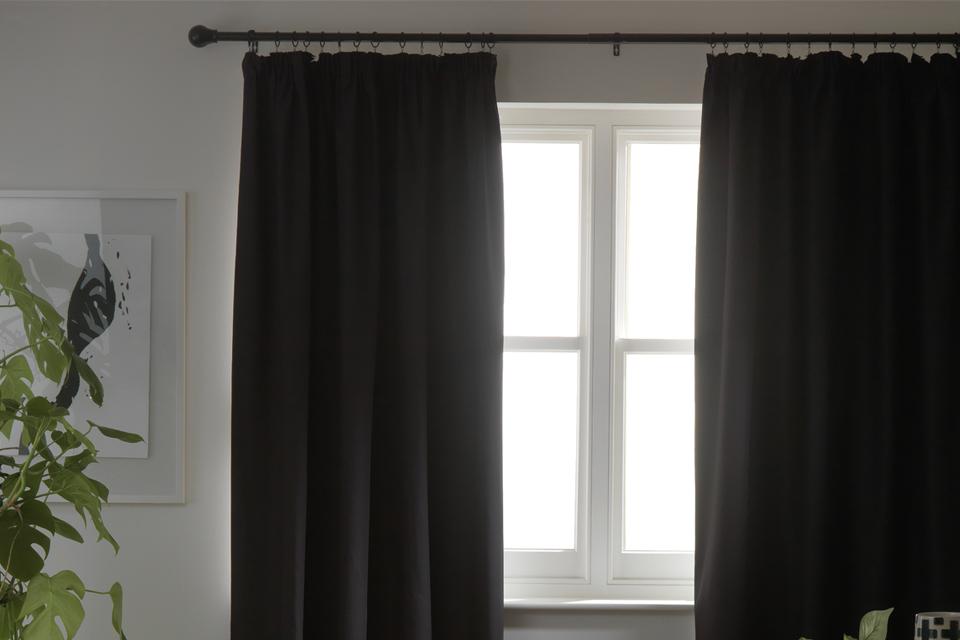 Bedroom blinds
Blackout blinds work a treat in the bedroom, helping to block out unwanted light for a better, undisturbed sleep. Goodbye car lights and street lamp glare. If you're not fussed by the light levels in your bedroom, ordinary roller blinds or venetian blinds are good options too.
How to measure for blinds?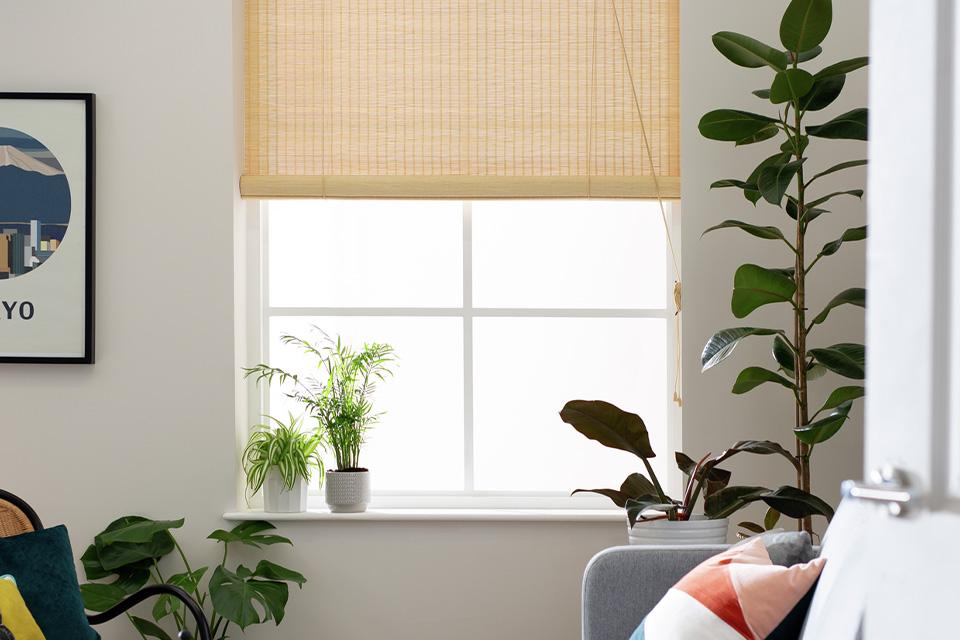 Get that tape measure out
First of all, decide whether the blinds will sit inside or outside the window recess. Blinds placed inside the recess will give a neater, tailored look while blinds outside the recess are great for making windows appear bigger and also can be more effective at blocking out light around the edges.
Once decided, simply follow our steps below to get the perfect fit.
Measuring inside the recess
Take the measurement of the width inside the recess in three places - the top, middle and bottom. Note down the shortest measurement of the three.
To measure the drop, take the length inside the recess in three places - the left, middle and right. Again, note down the shortest measurement of the three to allow the blind to fit properly.
Measuring outside the recess
We recommend placing the blind 10cm past each side of the window to block out light effectively. Measure 10cm from the left edge of the window and 10cm from the right edge. Then measure from 10cm above the window to where you'd like the blind to drop to.
Window not have a recess?
No problem. Simply measure the length and width of your window, adding around 10cm on to the width and height measurements to ensure good coverage.
How to fit blinds?
Always read through the instructions you'll receive with your blinds as not all types are installed in the same way. Check out our videos below to discover our general tips on how to fit a roller blind and how to fit a venetian blind.
How to fit a roller blind
How to fit a venetian blind
How to clean blinds?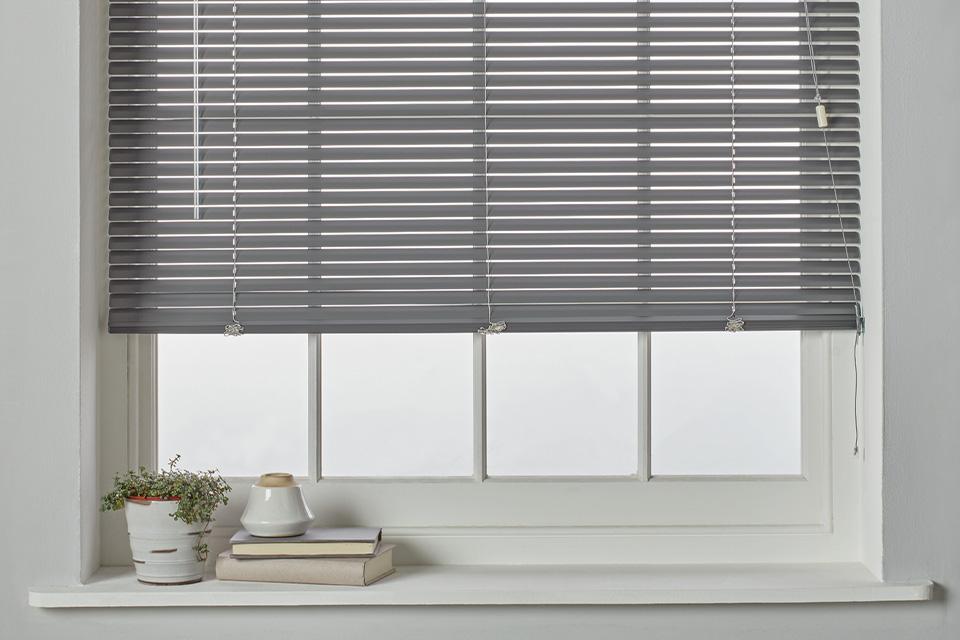 Banish dust and dirt
Every so often it's a good idea to give your blinds a little clean to keep them looking fresh. Here's some top tips but remember to always check the specific product care instructions beforehand.
Blinds looking a little dusty? Use the brush attachment on a vacuum to lightly clean the top of the slats.
Some types of venetian blinds can simply be wiped gently clean with a damp cloth across the surface.
If you'd like to give your blinds a deep clean, consider investing in a purpose built cleaning tool.
Child safety
Our blinds are supplied with a child safety device - please make sure you follow the instructions to fit the device, test the safety device regularly and retain the instructions. If the cord safety device becomes faulty, please replace immediately.
More help and inspiration
Why buy at Habitat?