Kitchen storage ideas
Turn a cluttered kitchen into a tidy haven with our storage solutions.
Shop kitchen storage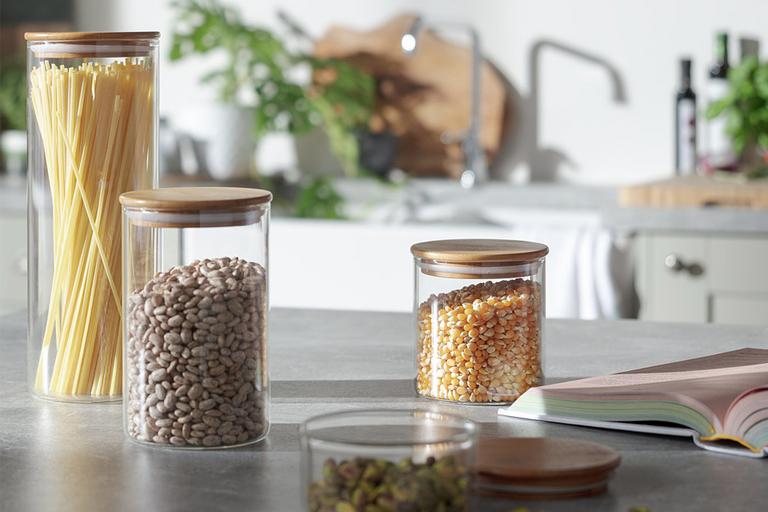 Jar bazaar
You can use jars to organise almost anything in your kitchen, from rice and pasta to cereal and pulses and everything in between. Available in various shapes and sizes to meet your needs, they're endlessly versatile. Arrange them neatly on a shelf or your kitchen counter to keep your essentials easily accessible.
Trolley service
Cupboards and drawers full? No problem! A kitchen trolley can be used to store the things you use most often like cutlery, crockery and cooking utensils. You could even use it to transport food between rooms or just to save trips to the kitchen while setting the table for dinner.
Sealed storage
Food storage is, of course, key in any busy kitchen, and clear containers are a chef's best friend. Whether you want to store prepped ingredients or save leftovers for later, storage containers can help you out. They come in plastic or glass, with press-down lids to preserve the freshness inside.
Waste away
Kitchens are notoriously messy places, but they don't have to be. You can organise your waste more efficiently by investing in a multi-compartment recycling bin. With different compartments for food waste, general waste and recycling, everything has its own designated place.
More household help
Why buy at Habitat?