Ornament and home accessory ideas
It's the little trinkets and nick-nacks that make a house a home.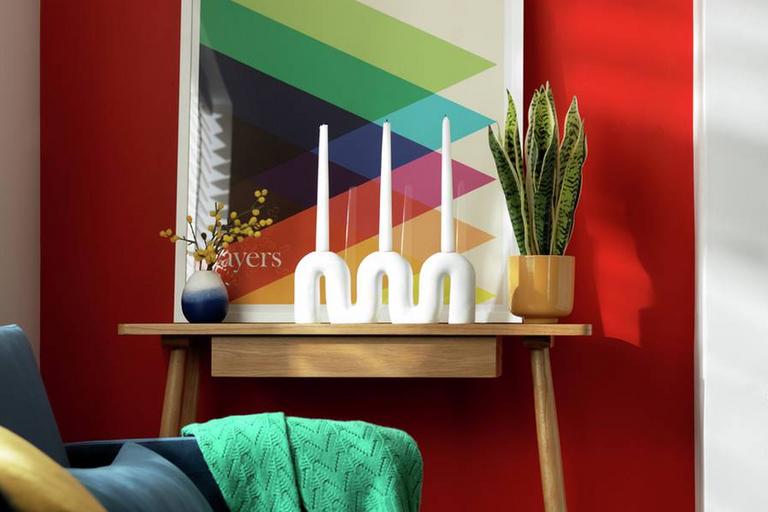 Make a show of it
At Habitat, we're known for distinctive decorative objects and accessories that combine colour and character to make a statement on a shelf or coffee table and make you smile. Find quirky animals and hand-painted jugs and bowls, together with fabulous faux flowers for arrangements that will last forever.
Trending now
Vases and vessels
Whether holding flowers, grouped in clusters or standing alone, our vases look smashing on bedside tables, console tables, bookshelves and fireplaces. We work with colour, glazing techniques and texture, playing with scale and traditional forms for pieces that are interesting and so very Habitat.
Candle holders
If ornaments aren't your jam, our candle holders work just as well as decorative pieces. Place them as a centrepiece on a table or as a focal point on a mantel or shelf. For a cosy and relaxed vibe, cluster two or three together alongside your favourite houseplants and coffee table books.
In the frame
From timeless wooden frames to metal and acrylic ones, our picture frames come in a wide choice of colours, shapes and sizes, including multi-aperture designs, to suit every image and taste, making it easier than ever to assemble a collection of frames to create a curated display on a table or shelf.
Clockwise
Time for a change? Combining functionality with aesthetic appeal, our terrific timepieces include monochrome and multicoloured wall clocks for the kitchen and hallway, contemporary and quirky alarm clocks, and designs for the playroom and home office.
Decorative extras
Décor looking a little tired? Don't sweat it, these style steals will make your shelves and tabletops pop.
What we're loving
More finishing touches
Why buy at Habitat?