Pride at Habitat
Proudly supporting the LGBT+ community.
Habitat is proud to stand behind Pride. We want to celebrate diversity and respect differences. United we stand in support of the LGBT+ community.
What is Pride?
Pride occurs in June. It's a month dedicated to celebrating the LGBT+ community with parades and marches around the world. June was chosen because it was the month of the Stonewall riots. This landmark event helped fight homophobia and campaign for equal rights. Pride is all about celebrating the progress that has been made in the fight towards equality.
What Pride means to us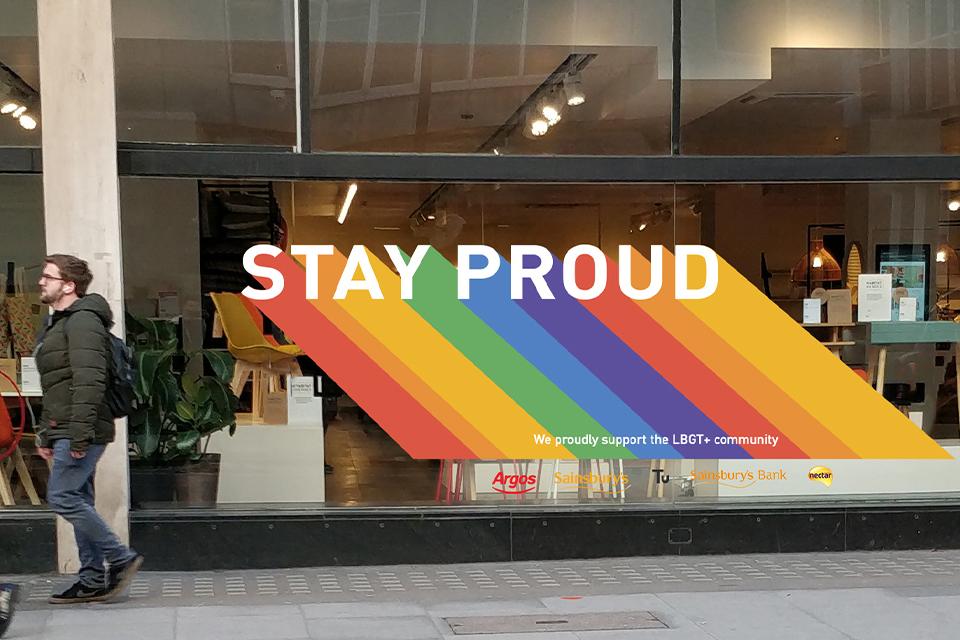 Our aim
Here at Habitat, we want to ensure that all our colleagues feel safe and supported at work. We also want our customers to feel welcome when they shop with us. Here is one of our previous window displays showing our support for Pride with a burst of rainbow colours.
Pride for our colleagues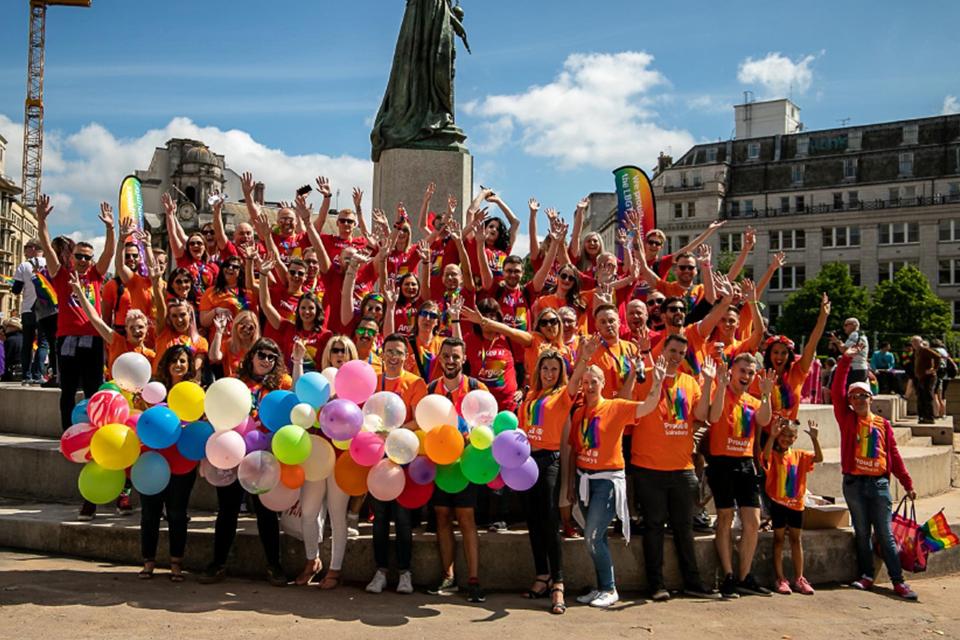 Supporting colleagues
We champion diversity and inclusion in our workplace and in our stores. As part of the Sainsbury's Group, Habitat has adopted an inclusive culture. We support colleagues across all of our brands. We want to ensure that everyone feels comfortable to be themselves at work. We spend Pride month raising awareness, we reach out with stories of LGBT+ life and tips on how to be a great ally.
Charity support
We're proud partners of Comic Relief, working together to support METRO and Gendered intelligence.
METRO
METRO is a leading equality and diversity charity providing health, community, and youth services. METRO has been supporting, representing and empowering LGBTQ+ communities since 1983. Pride is a key part of their work, raising awareness of their services and celebrating the wonderfully diverse communities they work with.
Gendered Intelligence
Gendered Intelligence is a trans-led, registered charity which aims to increase understandings of gender diversity and improve the quality of life for trans people, especially trans youth.
Celebrate Pride
With some Pride celebrations cancelled due to COVID-19, why not mark Pride by throwing a party at home? We've got some great ideas for soirees both inside and out.
Party hosting ideas
Food, friends and good conversation. Throw your guests a party and wave the Pride flag.
Garden party ideas
If the weather is being kind, take the celebration outside. Get clinking those cocktail glasses.
Why buy at Habitat?