From patio ideas to courtyard garden inspiration...
Your backyard may not resemble the gardens of Versailles, but there's no reason why you can't create an outside space you'll love. With the right design tips and tricks, even the most petite of patios or tiniest of balconies can be transformed into a peaceful sanctuary where you'll want to while away the warmer weather.
1. Flexible furniture is your friend
Space saving heroes
Extending, stacking, folding; however it works, flexible furniture is a lifesaver in a small garden. Whether you're having family over for an al-fresco feast or want to free up some space for a spot of gardening, these space-saving furniture pieces make it all possible.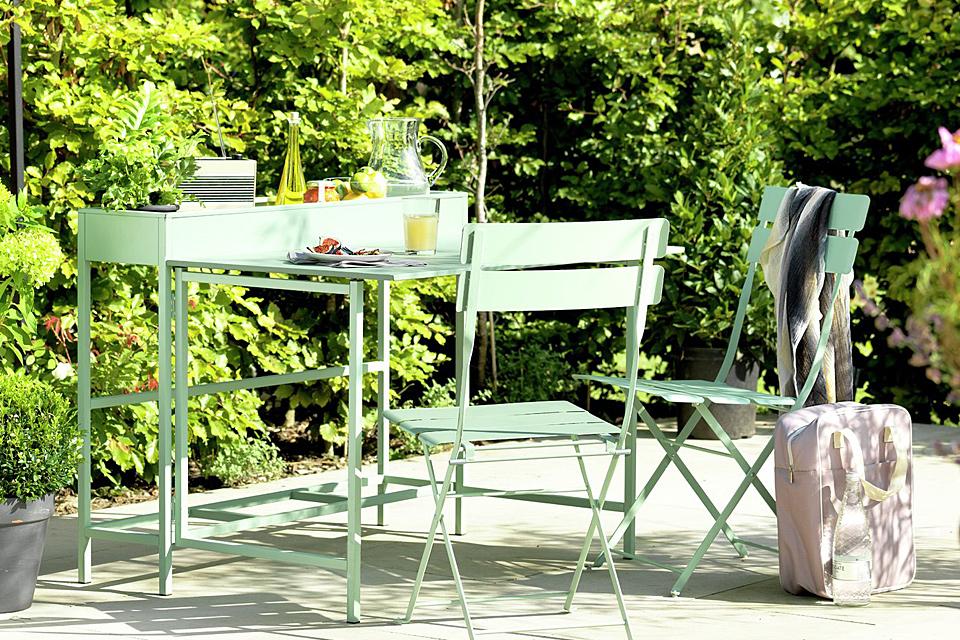 Folded out
Whether you need some surface space for gardening or want to enjoy a meal outside, this foldable set for two ticks all the boxes.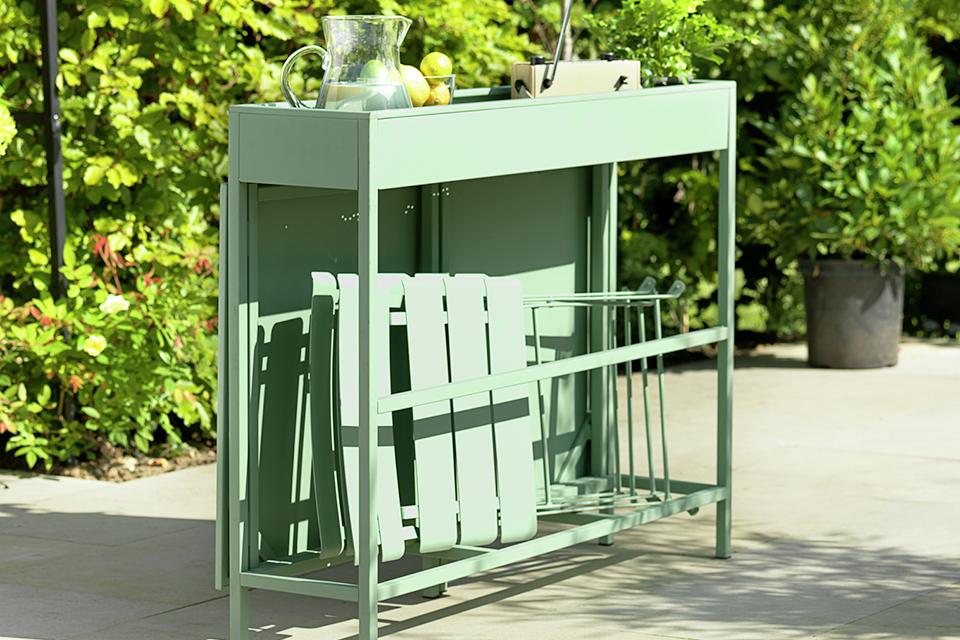 Folded in
Throwing a drinks party? Folded down, the table doubles up as a handy bar. Simply stack the chairs neatly away under the table.
2. Create a sense of height
Go vertical
Looking for small patio ideas? We suggest investing in tall furniture that doesn't take up much floor space. Then simply add plants at varying heights and scales to create a feeling of space and depth.
3. Extend the indoors
Try the indoor-outdoor look
A small garden will seem much bigger if you make it feel like a continuation of your indoor space. Look to stylish rattan furniture that looks right at home both inside or outside, and finish with decorative lights and cosy soft furnishings.
4. Get colour happy
Mood-boosting hues
Don't be afraid to add a splash of vibrant colour to your small outdoor space. Not only will it add depth and create the illusion of more space, but it will also brighten up even the gloomiest of days.
5. Use every corner of a courtyard garden
Make the most of corners
Make the most of every inch with clever corner seating. The back of a sofa is great at concealing an imposing wall or fence, in turn making space feel bigger. Look to our rattan styles for an on-trend garden refresh.
6. Al-fresco dining is always possible
Compact dining solutions
Don't let space constraints stop you from enjoying al-fresco dining. Sleek and stylish 4-seaters or bistro sets look perfectly snug in patios, balconies, or small gardens.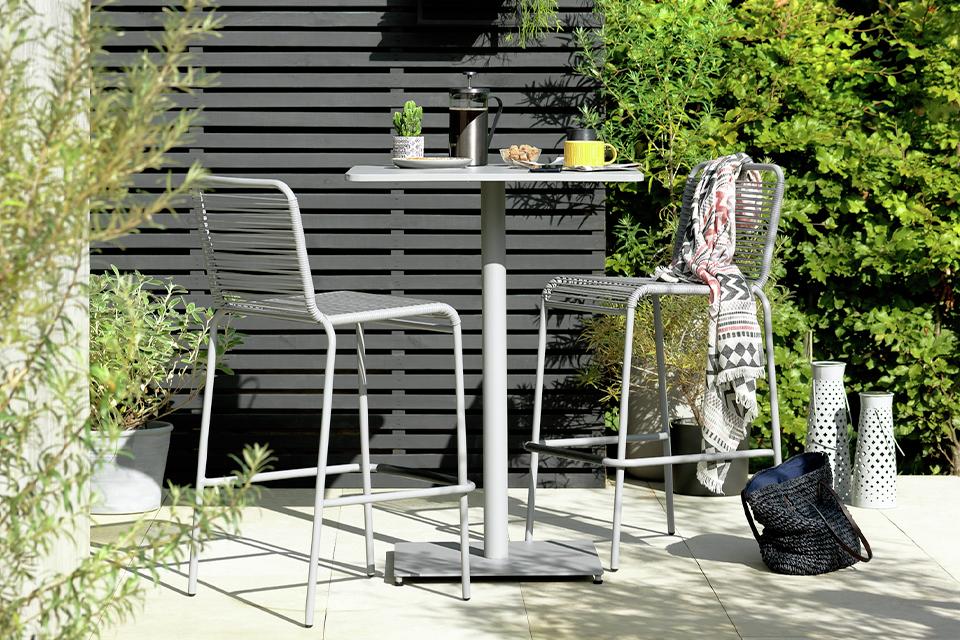 7. Camouflage a back wall
A key trick for disguising limited space is to make the boundaries disappear. Liven up a back wall or fence with a lick of dark paint and sun-seeking climbing plants.
8. Seek out "skinny" furniture
Lightweight-looking furniture raised off the floor on skinny legs will keep the floor clear and allow light to pass through, creating an airy and space-enhancing look.
9. Light it right
Lighting is the simplest way to create a cosy ambiance in your garden. Look to atmospheric fairy lights and glowing lanterns to add a hint of romance to a balmy summer evening spent outdoors.
Small garden picks
More big ideas for small gardens
Garden furniture ideas
Catch some rays in style with our guide to garden seating.
Garden party inspiration
Take the party outside with our top tips on garden entertaining.
Dinner and glassware ideas
Do your culinary creations justice with the best plates, bowls, and glassware.
Why buy at Habitat?