Inspiration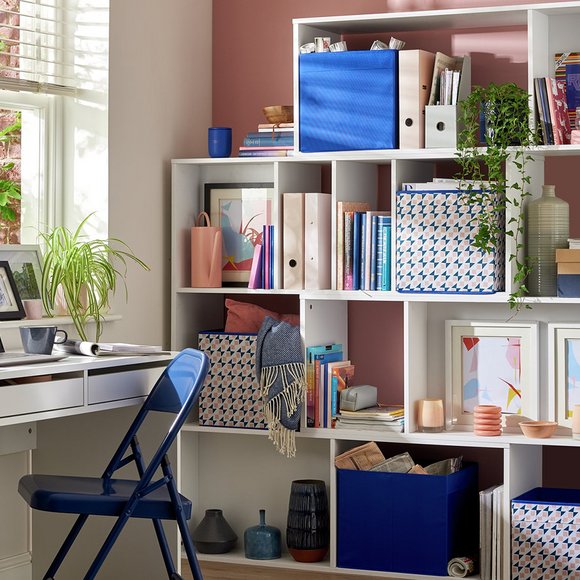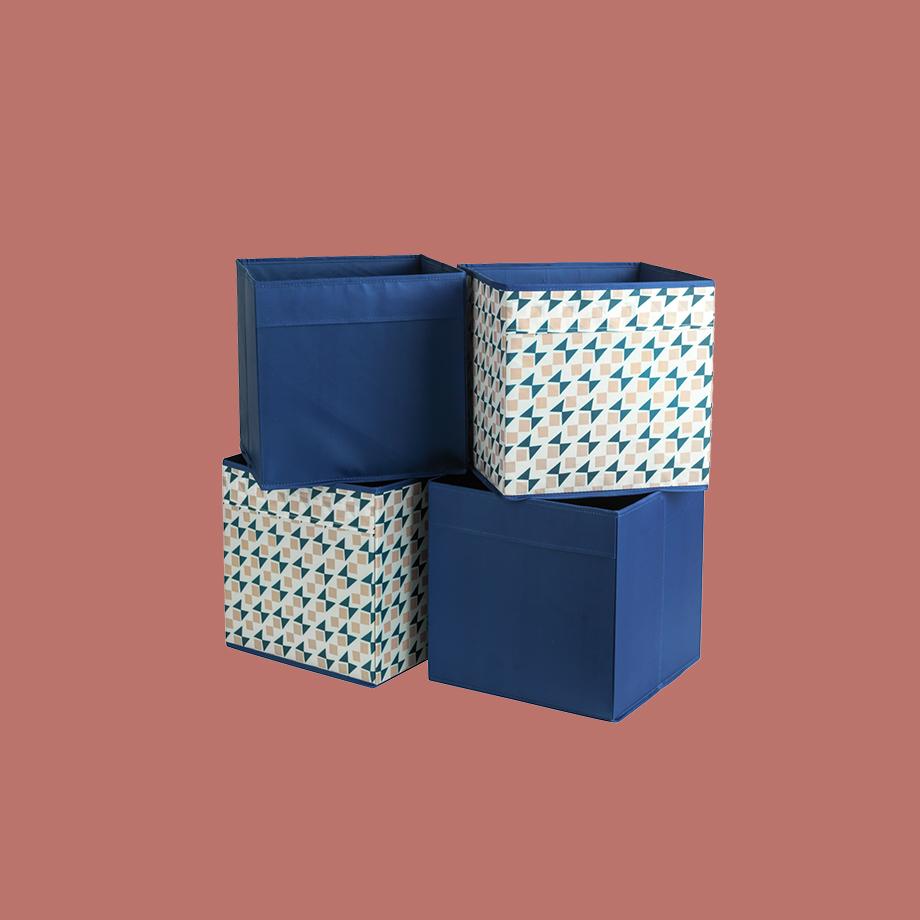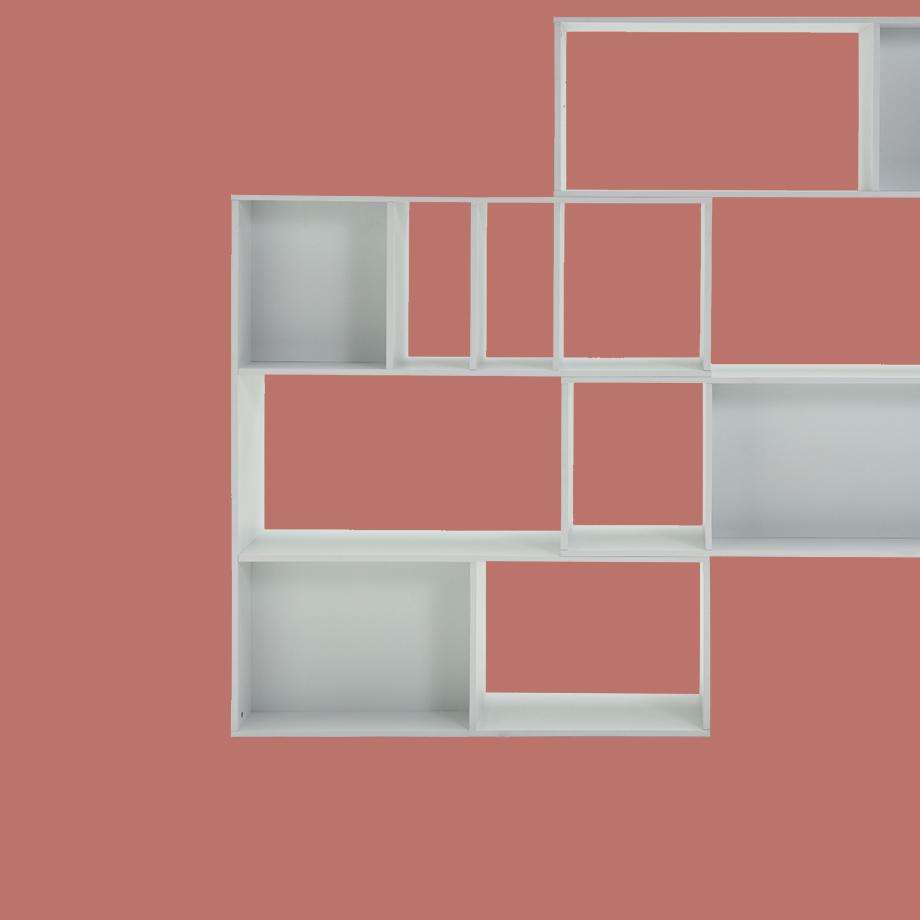 Clutter...busted
Square boxes for square holes. This is the bookcase and canvas box combo that works in any space.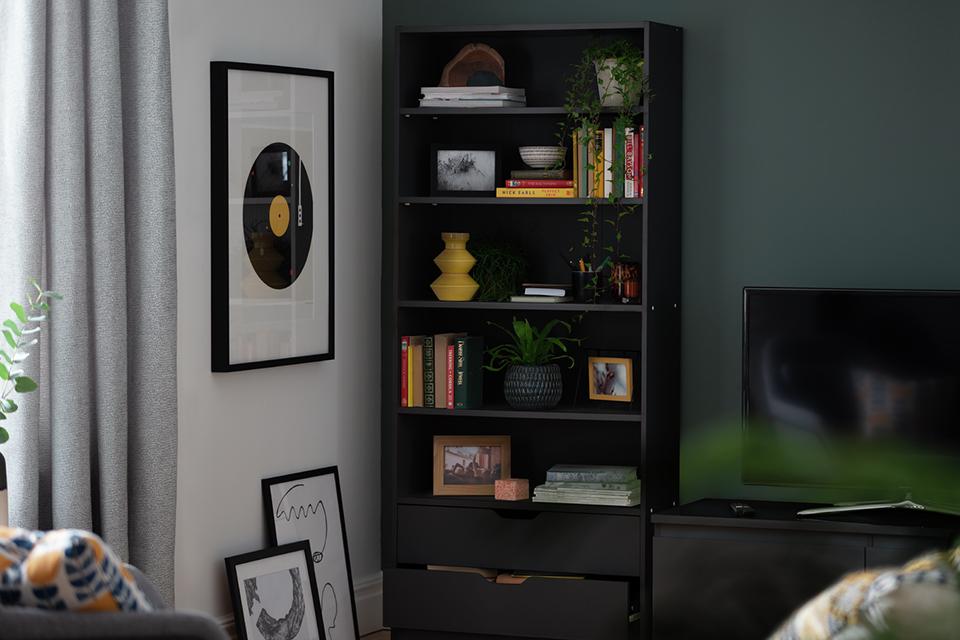 Think vertical
Taller units are a win-win. Not only do they give you more storage but they also leave you with more floor space to play with.
And a lofty bookcase doesn't just have to be for books, you can use it for showing off your favourite ornaments, plants and photo frames too.
For a more minimalist approach, choose some stylish shelving.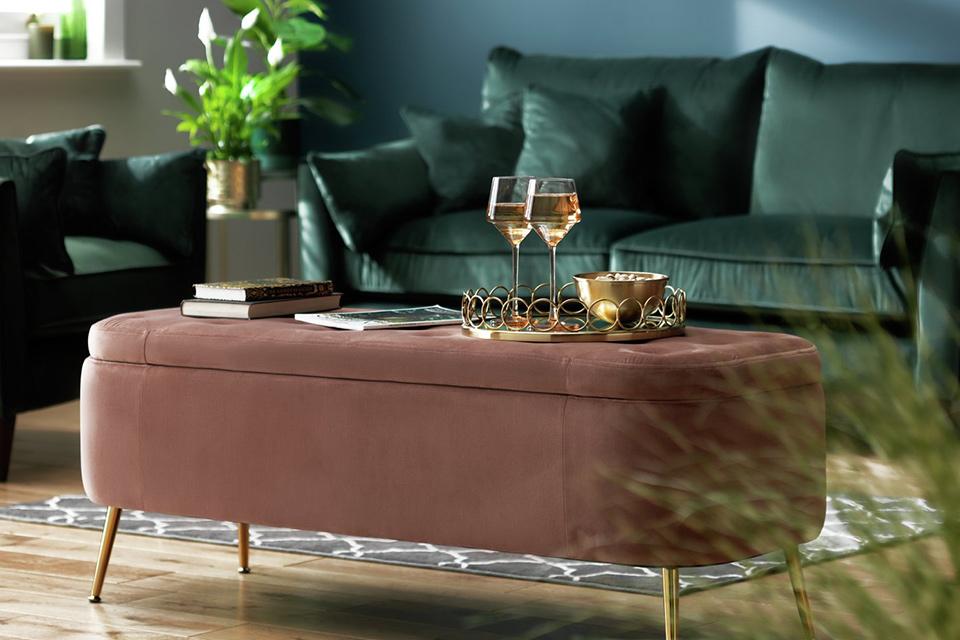 Storage that multi-tasks
No room for specific storage? Pick some pieces to work double duty.
- Choose a desk with drawers or shelves to keep essential files and equipment safe and tidy.
- Ottomans are an excellent choice for combining seating and storage. Not only do they look great, but also provide a handy hideaway.
- Don't let your get-ready essentials clutter your bedroom. Pick a dressing table that has some drawers to keep the stuff you need close to hand.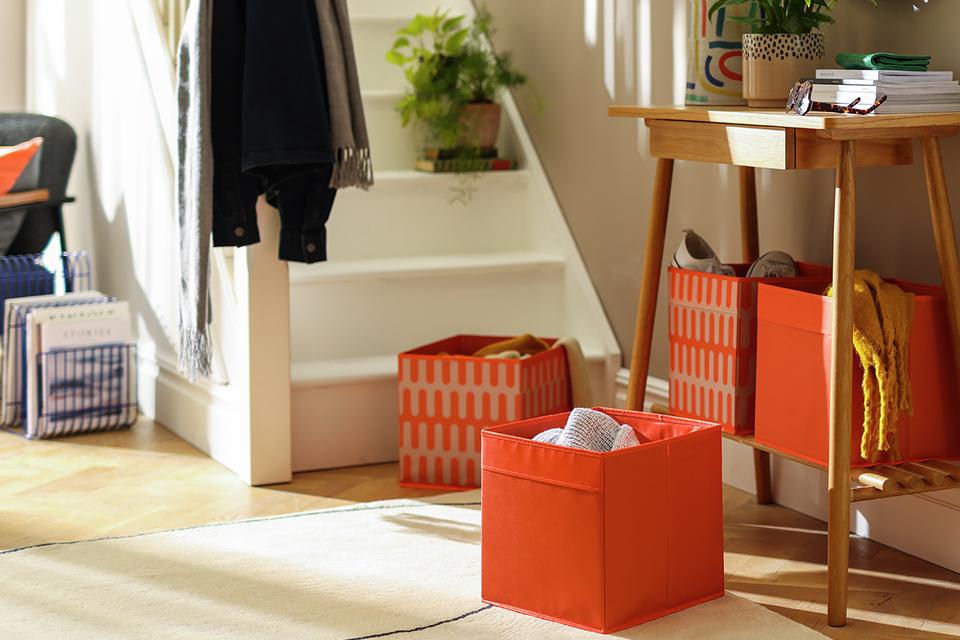 Tidy first impressions
Hallways are a prime candidate for clutter – which isn't ideal when they're the first thing people see of your home.
Pair some hooks or a coat stand with some shoe storage and you're sorted for when you leave the house and come home. Some shoe storage units even double up as a bench, giving you somewhere to sit when you put on your shoes.
Complete the welcoming entranceway look with a console table for keeping your keys or other essentials you need when you leave.
Living and dining storage
Smart storage that doesn't impose on your living space.
Living and dining room top picks
Kitchen storage
Food for thought
Get prepped for meal time with reusable food storage. Pasta jars and storage pots that keep your food-stuff close to hand for when you need it most.
Bedroom storage
With clothes and accessories and everything else you need to keep in the bedroom, storing it all can often feel like a bit of a puzzle. Luckily there's some clever ways to keep it tidy and organised.
Bathroom storage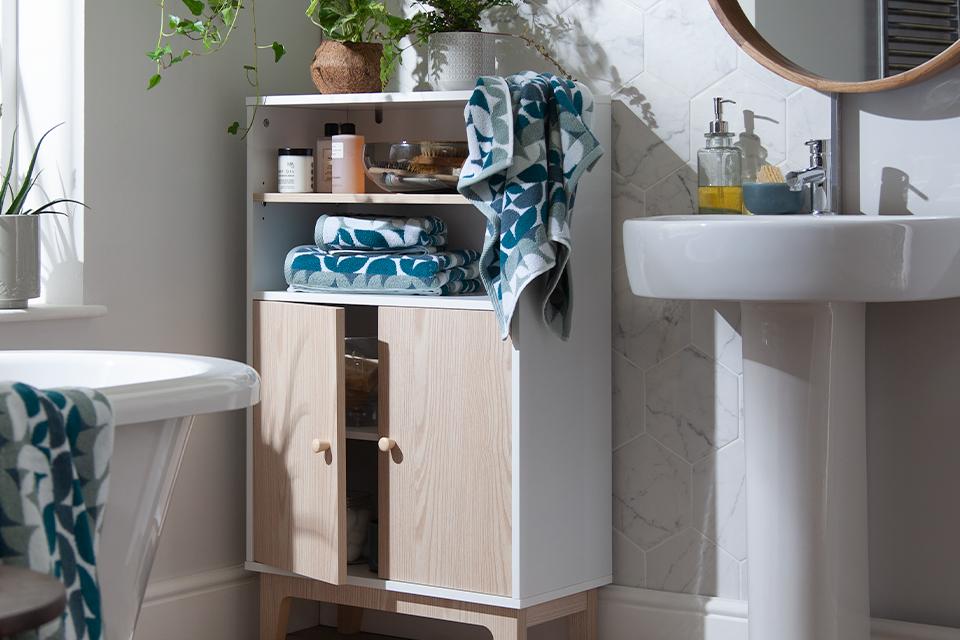 Office storage
Office desks with storage
Keep paperwork and work essentials out of sight when office hours are over.
A desk with drawers is a great way to keep your desk from getting cluttered.
Bookcases and shelving
Get serious about working from home with dedicated storage solutions. Choose one with a door to keep work from taking over your home decor.
Top drawer inspiration
Why buy at Habitat?