Sitting comfortably? At Habitat, we want to keep it that way! Our 10 year sofa guarantee makes sure your sofa or armchair loses none of the quality and comfort that we, and you, would expect.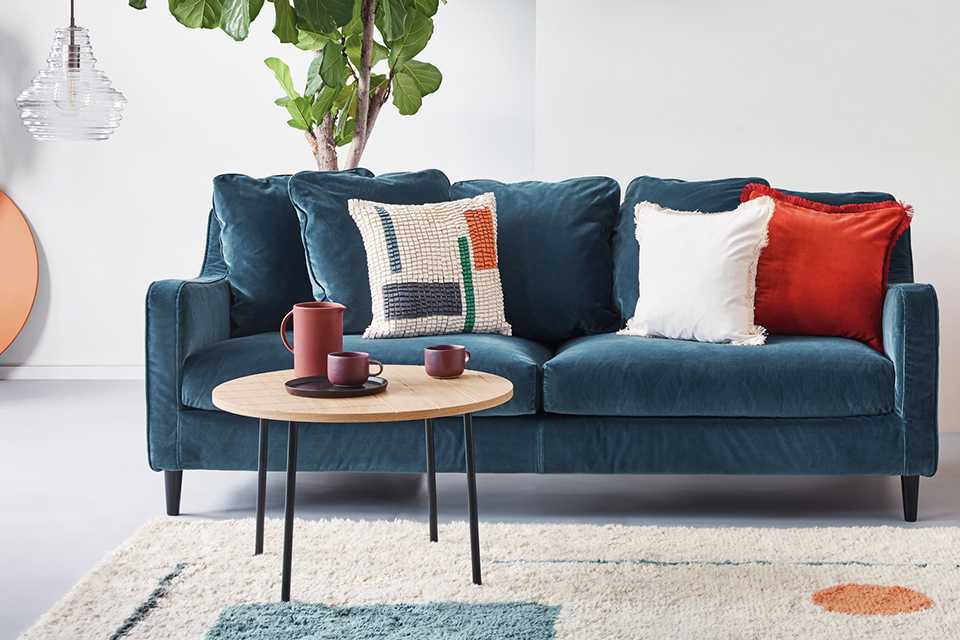 The stuff you need to know
What does it cover? – If you spot something wrong, our guarantee covers any damage found on the frame, internal springs, webbing or feet, that has been caused by a manufacturing defect.

What's included? – Many of our armchairs and sofas are covered for 10 years from the date you bought it.

Why 10 years? – We're confident in the quality of our products and know that with the right care and attention, they will last for a long time.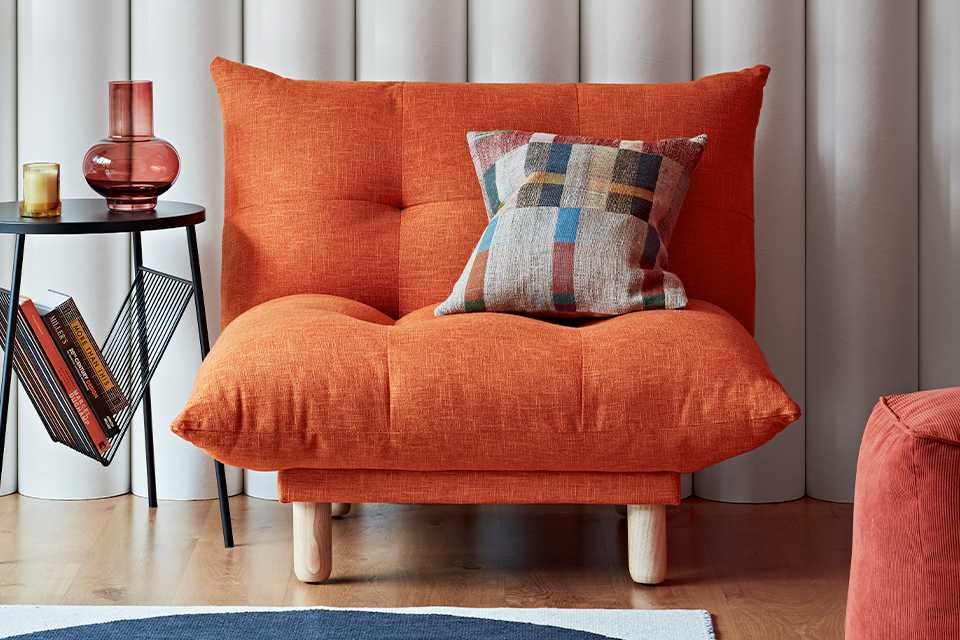 Additional cover
Furniture Care cover, provided by Domestic & General Insurance PLC, gives you even more peace of mind, protecting you from spills, rips, tears or burns.
You can add Furniture Care cover up to 45 days from the date of your purchase. Just pop into any of our Argos stores or Argos stores within Sainsbury's with your receipt.
T&Cs and exclusions apply.
Stress-free resolutions
We're really sorry to hear you've found an issue with your sofa. You can easily reach our support team on 0345 601 2895, where we can quickly assist you with any queries.
We'll need to inspect your item to verify the fault. Although there is a £60 call out charge, if the fault is covered by your guarantee, this will be refunded.
We aim to repair any faulty product, but if we are unable to we can offer an item of equivalent specification and value.
Terms and Conditions...
Standard guarantee begins from the date of purchase.
The guarantee is non-transferable and valid from the original purchase date only.
Keep your receipt and order number as proof of purchase.
There is a 2 year guarantee for the fabric and 10 years for the frame.
Sofa beds, recliners and selected occasional chairs are excluded from the guarantee.
The seat pads and back cushion fillings are excluded from the guarantee.
We reserve the right to inspect the product to verify any fault.
The £60 call out charge will be refunded if a fault is found and covered by the guarantee. Your product will then be repaired free of charge.
If there is no fault, or it isn't covered by our guarantee, the inspection cost will not be refunded.
If your item is a part of a set, only the damaged item will be repaired or replaced.
This scheme does not cover the product where a fault is due to misuse, abuse, use in contravention of the instructions, or where the product has been the subject of unauthorised modifications or alterations, or has been the subject of commercial use. Your statutory rights remain unaffected.
This guarantee applies to Home branded products only and does not extend to products taken outside of the UK. Guarantor: Argos Ltd, 33 Holborn, London, United Kingdom, EC1N 2HT.