Scratching your head over what type of towel you need? Let's grab the measuring tape and take them out of the airing cupboard so we can give you a full rundown on what each type is for and what size they are.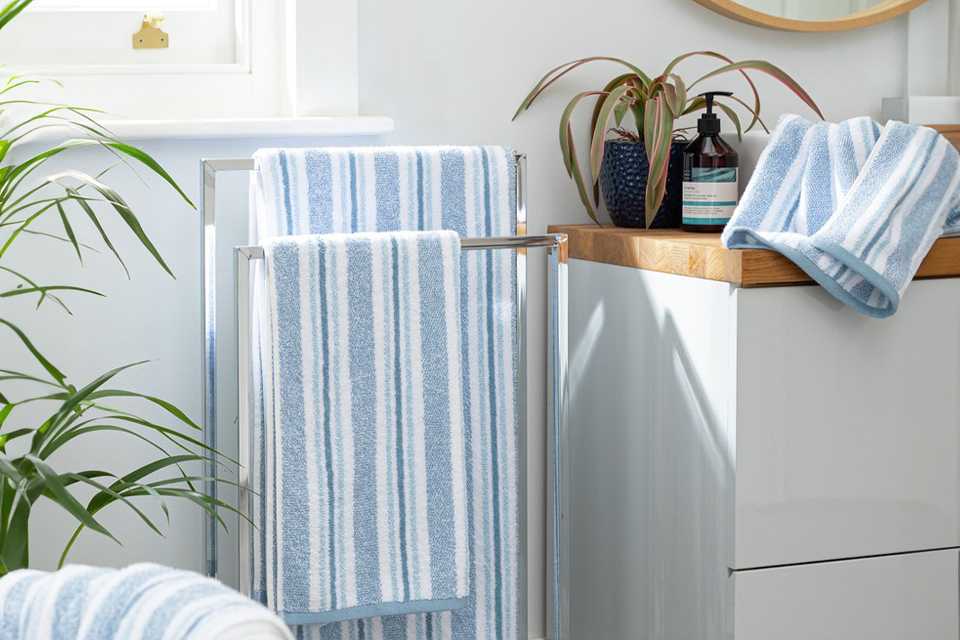 Bath sheets
Width - 100cm/Length 150cm
The big ones. This is the towel you'll want to be waiting for you after a long soak in the bath.

Bath towels
Width 70cm/Length 130cm
A bit smaller than a bath sheet - it might be worth picking a pair. One for body, one for hair.

Hand towels
Width 50cm / length 90cm
Need we say more? Dry your hands on these... definitely not the dressing gown on the back of the bathroom door.

Face towels
Width 30cm / Length 30cm
Heated towel rail + face cloth = the only way you should be drying after a face wash.
Like any piece of fabric, your towels need a little TLC. Here's our top tips for keeping them in good condition.
Ahhh toasty… tumble drying your towels can help them keep their fluffiness.
Help your towels keep their colour by using a colour-care laundry detergent. Just don't forget to take the whites out.
Fabric conditioner can make towels hold less water over time, so use it sparingly when you stick them in the wash.
After you've bought your towels, give them a quick wash before you use them for the first time.