Buying a sofa bed
Read our sofa bed guide for the full story on everything from fabrics to fillings, measurements and mattresses.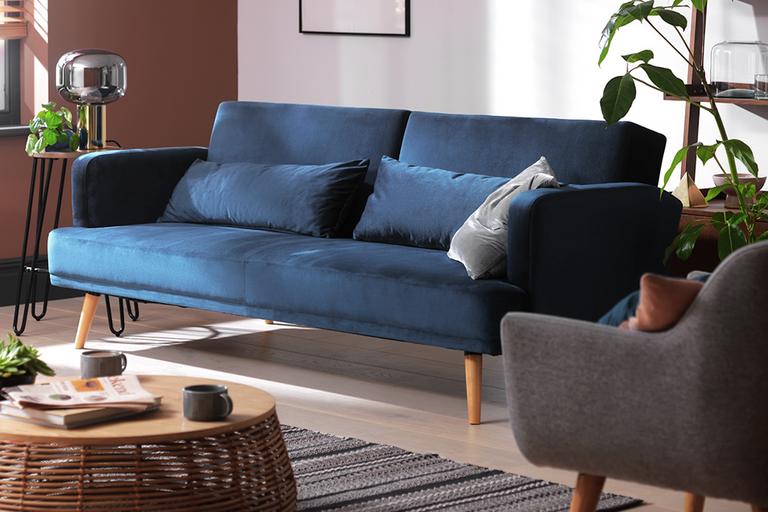 No guest room? No problem ...we've got this!
As the name suggests, a sofa bed is two essential pieces of furniture rolled into one - a sofa with a foldout bed tidily tucked beneath its seat cushions. But where sofa beds might have once done two jobs half-heartedly, they've had an upgrade and are now comfortable and supportive in both their guises.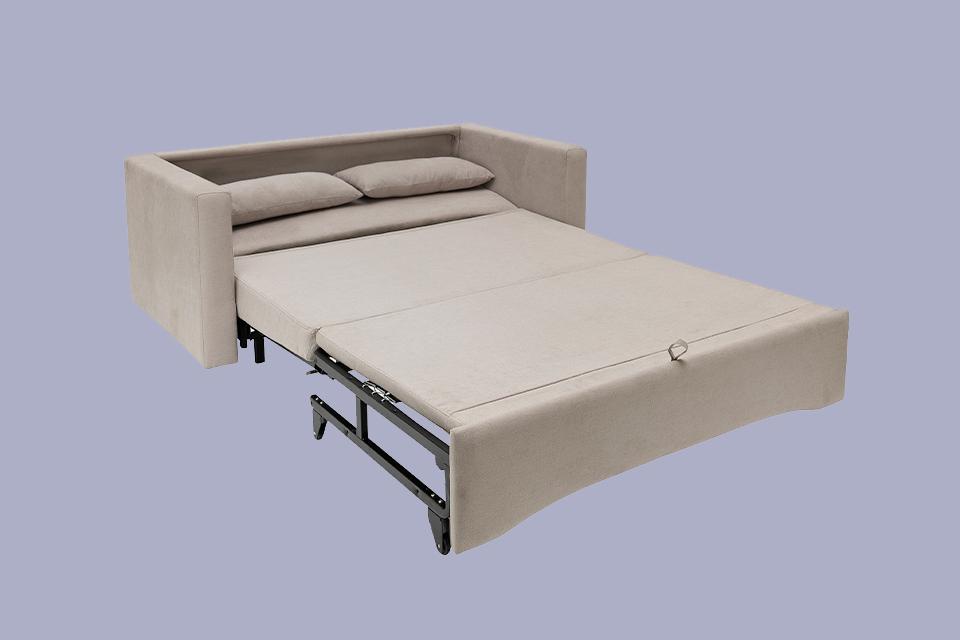 We only come out at night
Firstly, before you buy any sofa bed you'll need to make sure there's enough room for it to fully fold out.

There's also the access into your home to think about – doorways, hallways and stairwells should all be measured. To help with this, we've created a sofa measuring guide.

It's best to work all of this out beforehand, to save the hassle of returning such a big piece.
Decisions, decisions, which sleeper sofa to choose?
2 seater sofa bed
Room for two and maybe a little one as well, this type of sofa bed is wider than a single but not as wide as a double bed.
3 seater sofa bed
A great choice, if you have the space, three seaters give overnight visitors a little more room to spread out.
L-shaped sofa bed
These L-shaped sleeper sofas typically comprise a two-seater sofa and a chaise that opens up to store bedtime bits and bobs.
Chair bed
Bed ready in seconds, chair beds turn the tiniest of rooms into a comfy sleeping space for surprise guests.
Sofa bed mechanisms
Metal-action frame
The metal-action frame, is where the sofa seat cushions are removed, and the mattress, suspension, and frame of the bed fold out from the interior of the sofa.
Clic-clac
The clic-clac, on the other hand, is a quicker, less complicated affair. It's where the base cushion of the sofa clicks forward to let the back clack flat, thus making a perfect crash pad for a last-minute party guest.
Flip over
Flip-over designs are probably the easiest sofa beds to operate. They unfold directly onto the floor to create a comfy sleeping spot for guests to rest on.
Fabrics and fillings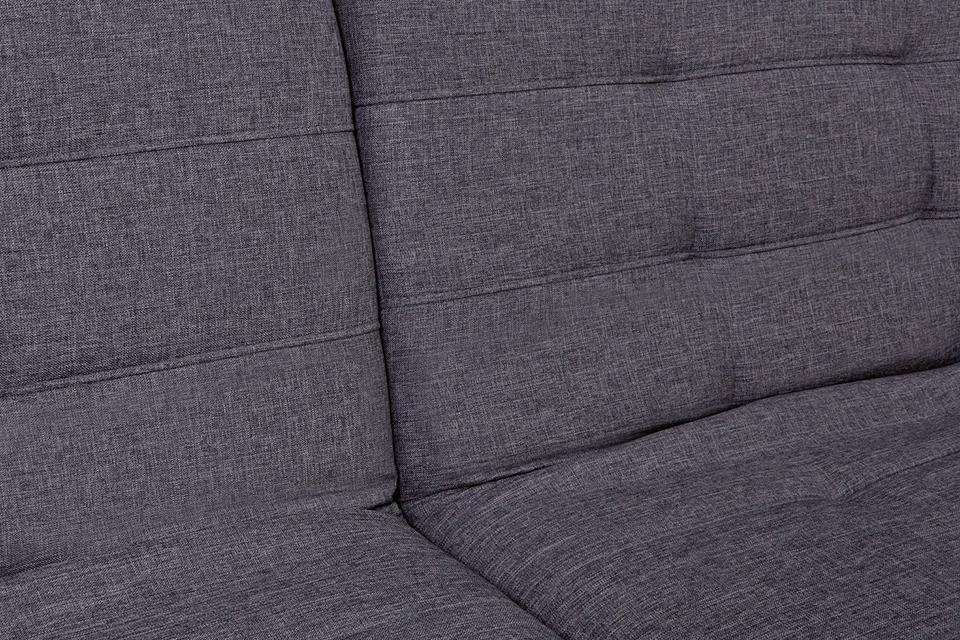 How does it feel?
Whether you go for cotton mix, polyester, velvet, wool, leather or linen, you should be able to find something to suit your style and budget.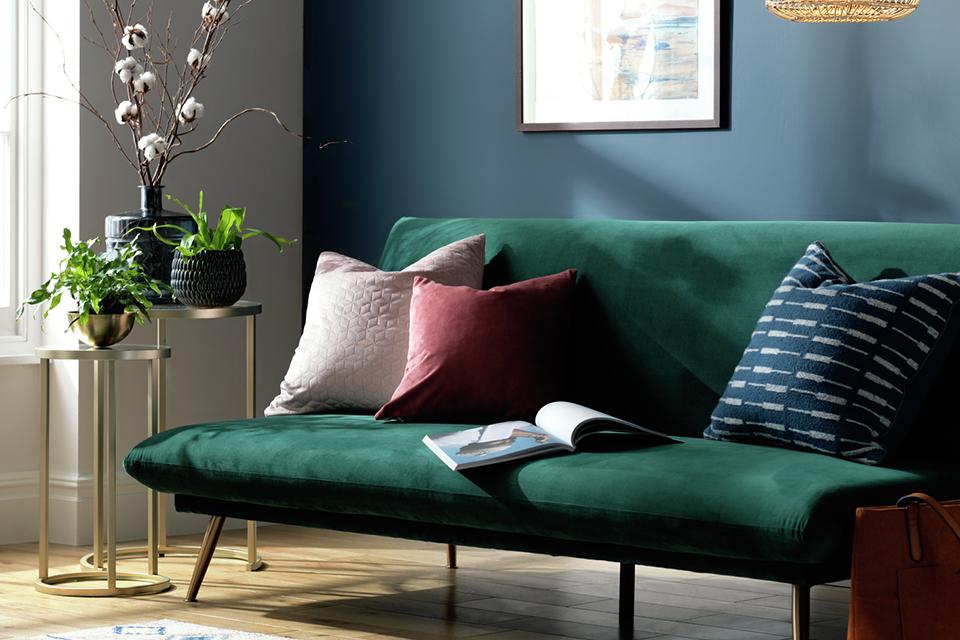 Craving comfort?
We generously fill our sofa beds with a mix of materials so that they feel just as comfy to sleep on as they do to sit on.
Other considerations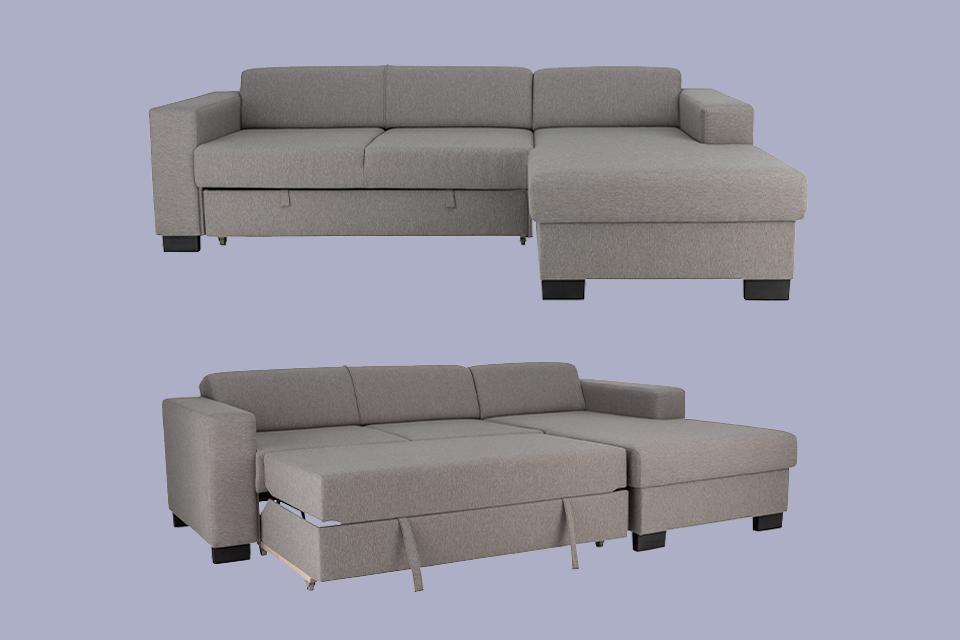 How often will your sofa bed be used?
Think not only about how much the mattress will be slept on, but also how much use the piece will get as a sofa. If it's going to be your main living room sofa, it needs to be able to weather the wear and tear of lots of use in both forms.

Sofa beds come with different types of mattresses.

Slimmer mattresses - Coming with or without a luxurious finish, these are designed for occasional use.

Thicker mattresses - Whether made of memory foam or sprung, these are for frequent use as they're more durable and less susceptible to wear and tear.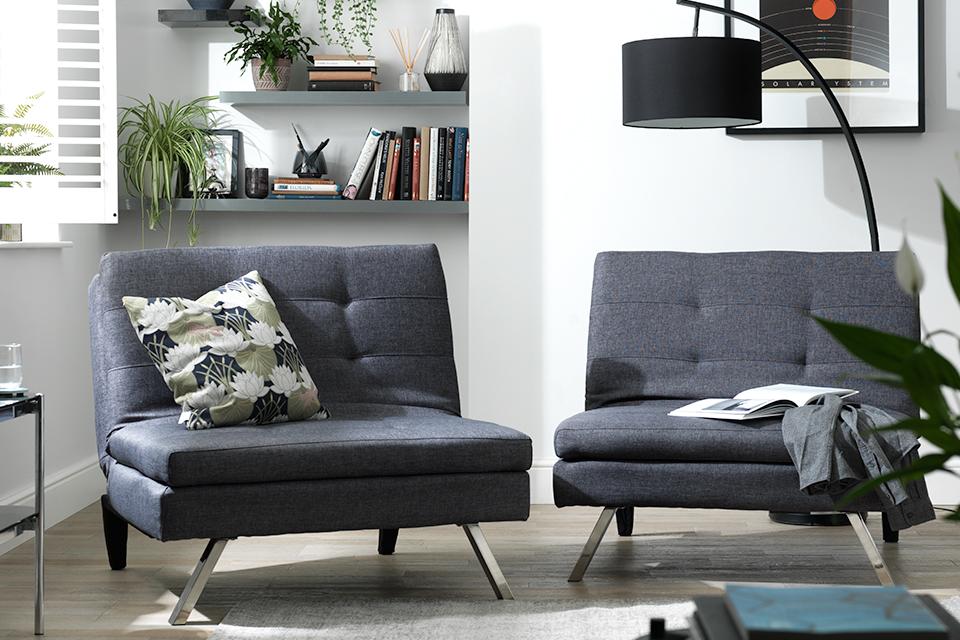 Looking after your sofa bed
Our sofa beds should have a care label attached to them when they arrive. This can be removed and kept in a safe place for referencing later. Each is appropriate to that specific sofa bed.

Fabric sofa beds should be vacuumed or brushed weekly, as dirt accumulating on it can lead to the upholstery wearing and its colour dulling. The metal parts to the support frame of the bed section can be wiped clean of dust and dirt with a soft damp cloth.

Like regular mattresses, a sofa bed mattress benefits from being aired, especially as it can end up folded beneath the sofa cushions for long periods of time.
More sofa talk
Why buy at Habitat?