How to create a cosy home
Cosy, cosy, cosy, there's no such thing as too much!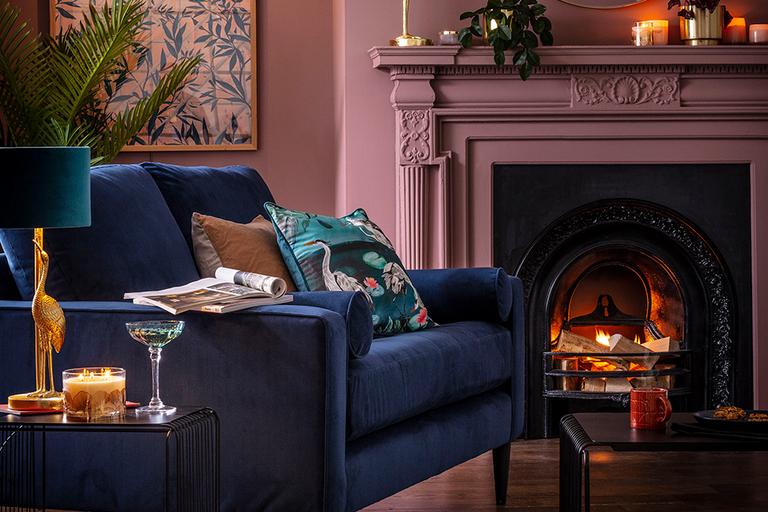 Cosy living room ideas
Creating a cosy corner
The house is quiet. You find yourself with nothing you need to do. Go on, sneak off to that secret spot. Grab a brew and lose yourself in a good book.
Cosy throws & cushions
Create a cosy spot just for you. Don't forget to grab a blanket and a comfy cushion, as you'll be snoozing in no time.
Cosy candles
Switch off from the day with soothing scents and flickering candles.
Cosy glow
Swap to softer lighting for a relaxing living room that will make you reluctant to move.
Family snuggles
It's family time! Pile up the pillows, bring the nibbles, and get comfy for a movie-a-thon on the sofa. Whose turn is it to be piggy in the middle?
Squishy bean bags
Sink into squidgy bean bags for an evening of creature comforts, a spot of 'me-time' or if there's no room on the sofa!
Snack time!
Nibbles at the ready? Dinky dishes and bowls are the perfect size for social grazing or an evening of 'picky bits'.
Cosy bedroom ideas
Create a zzzen bedroom with tempting textures, warming bedding and soothing furnishings.
Cosy kids' room
Create a snuggly space just for them with duvets dotted with colour and cute characters to bring a playfulness to their room. Psst, they're great for den building too!
Cosy extras
When it's damp and dreary outside the best way to feel cosy is to curl up with a steaming cuppa or a bowl of hearty grub. Is your tummy rumbling now too?
Cosy drinks
Wrap your hands around a toasty mug and sip on a wintery drink that warms you from the inside out. Marshmallows and squirty cream anyone?
Comfort food kit
They call it comfort food for a reason. Casseroles, hot pots and soups are the ultimate go-to foods to warm you up on colder nights. Plus it saves on washing up too!
More cosy ideas
Why buy at Habitat