Habitat x Designs in Mind
In an exciting new venture, Habitat has collaborated with mental health social enterprise, Designs in Mind on an imaginative art and design project, resulting in a collection designed to promote happiness and wellbeing in your home.
From dopamine-inducing colours created to spark joy to a host of prints and patterns that will bring a smile to your face, get ready to explore the collection in more detail.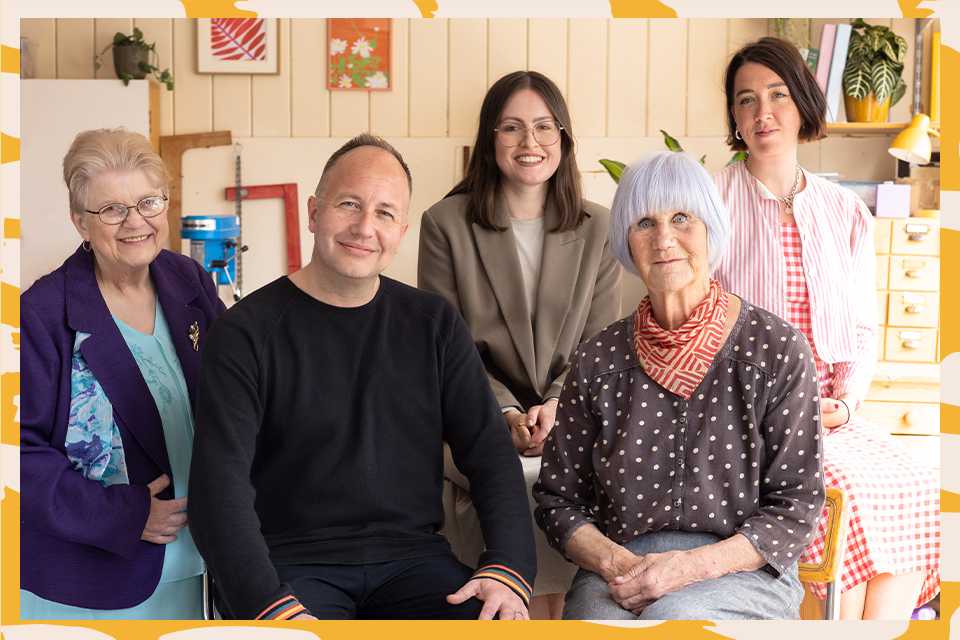 Discover the story
When we met with Designs in Mind members, we asked them to creatively express their happy place.
Each member poured their personality into their work, creating a vibrant series of patterns and print, which we placed onto our products.
This collection aims to help people weave wellness into their habitats. Whether that's with a tea towel that makes them smile while washing up, with special crockery saved for meals with their favourite people, or with a distinct fragrance that helps their mind unwind after a long day.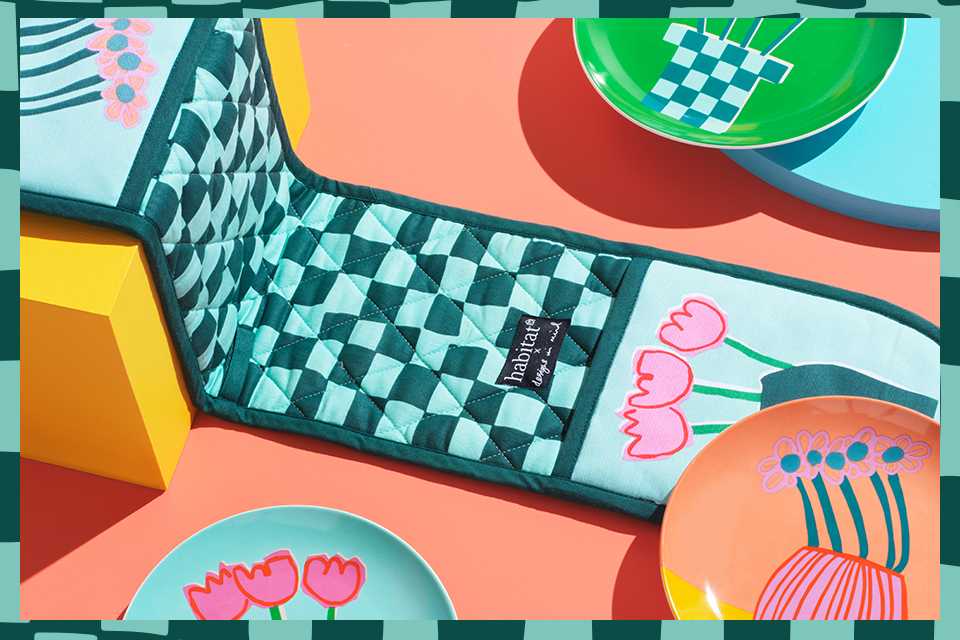 "Our collaboration with Habitat has fitted well with Designs in Mind's ethos of 'making with purpose'. We're incredibly proud that we've been able to translate our ethos to objects that we all use in our homes. Making and designing is a constant process of decision making, it is an absorbing and healing process outside the questions and struggles we might be facing in our lives.
We like to think that every product is injected with a small dose of the happiness and mindfulness that our members channelled in our studio during the design process." Jo Davis, Found of Designs in Mind