Why you need a desk lamp
A lamp is a must have for any office space, especially on gloomy days, dark nights and early mornings.
There are lots of benefits to adding a little more light. It can make it easier to read, lift your mood and give your desk extra style points. It can also make it easier to concentrate if you've been stuck at procrastination station.
Desk lamp ideas
Study spotlight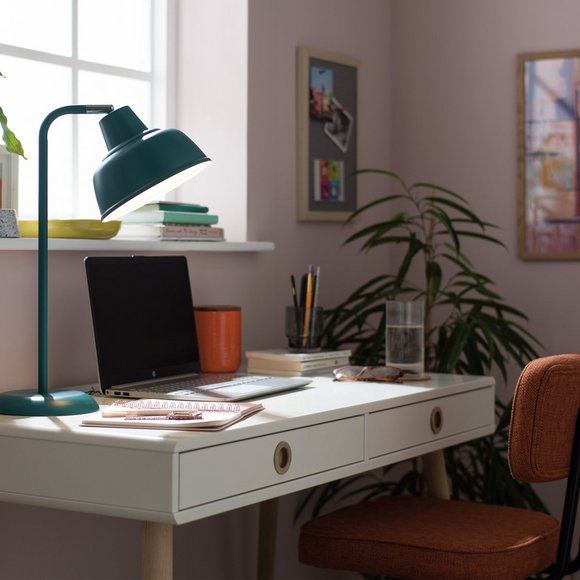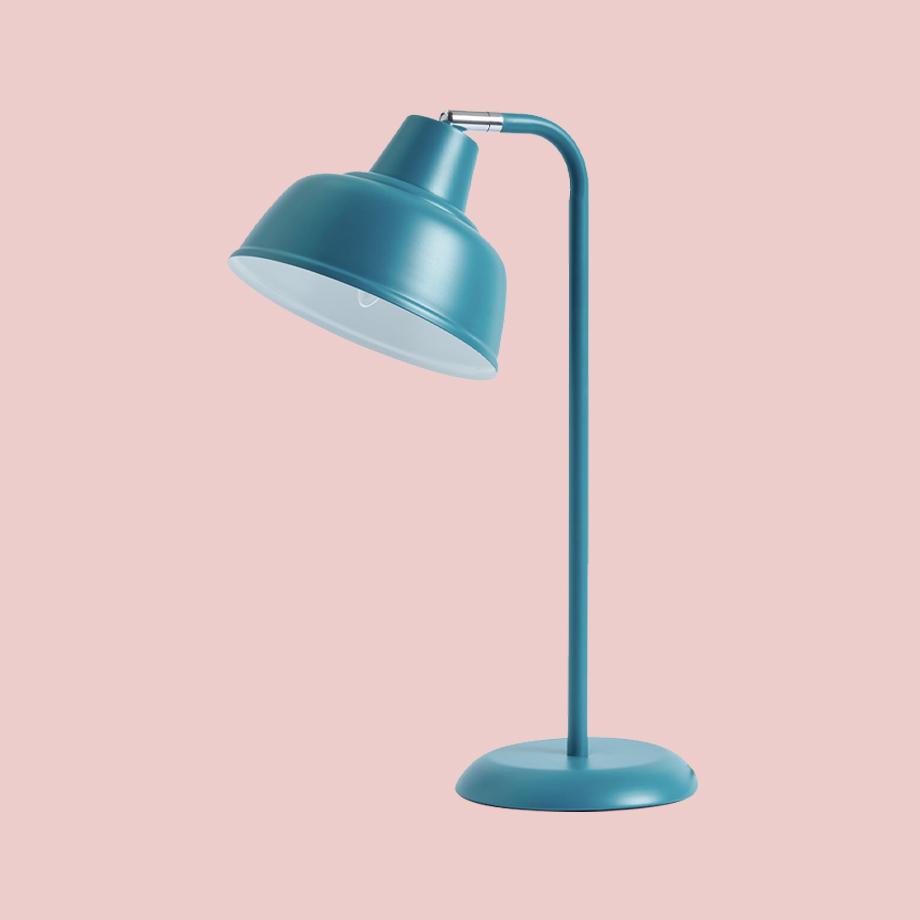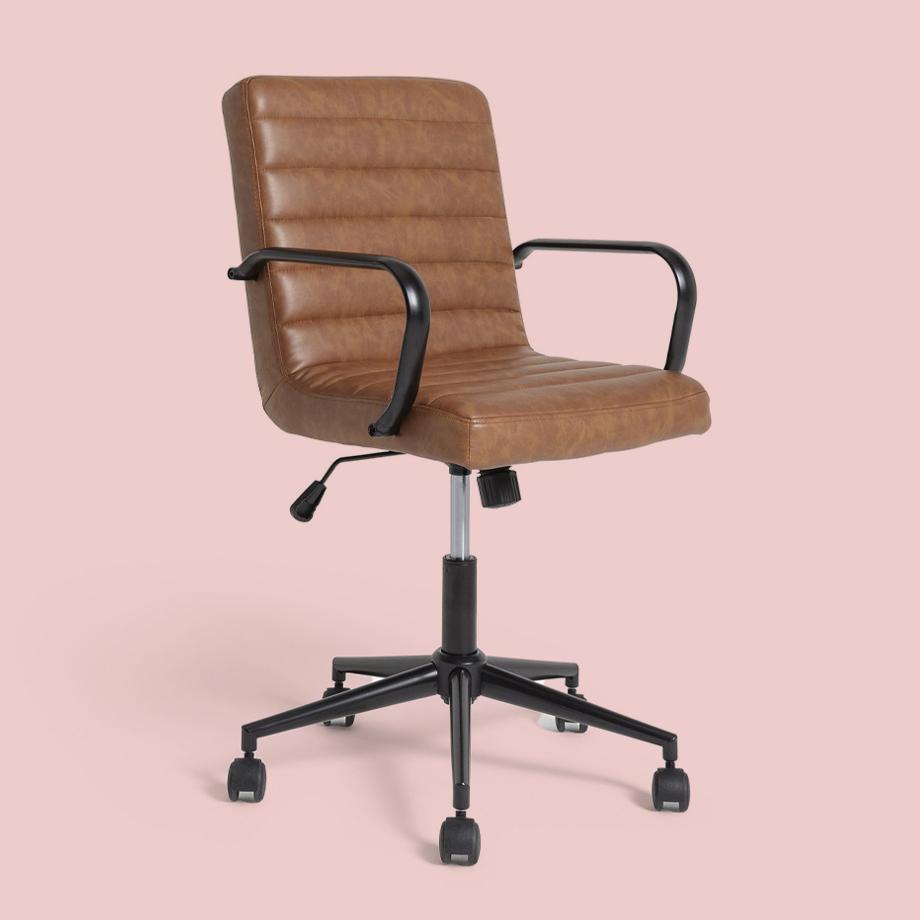 Less woe, more glow
Somewhere to sit? Check. Somewhere well lit? check. Make sure it's lights on and distractions off by creating a bright and comfortable space for work.
Desk lamp trends
Clamp lamps
Clamp lamps (we love a rhyme!) are a creative choice. They can be clamped, hence the name, onto any desk, so you can easily move them around the house.
Glass lamps
A choice that leaves a real glow. These lamps offer statement style and wouldn't look out of place in a bedroom or living room either.
Tripod lamps
Three is the magic number with a tripod lamp. The unique design and elevated glow makes for a real talking point in any room.
Metal lamps
Seriously sophisticated. These lamps can give your desk a luxury touch, combined with industrial styling. One that's sure to get complimented on your Zoom calls.
Table lamps
Think these fancy lamps are only for bedside tables and sideboards? Think again. Add a stylish lamp to blend your home office with the rest of your decor.
Adjustable lamps
Bend and twist these flexible lamps to shine a light where you need it most. Ideal for when you need to focus on reading or paperwork.
Other office essentials
More help and inspiration