Make your home a greenhouse
Plants are one of the cheapest and easiest ways of changing the vibe of a room and making it feel more relaxed and more like a 'lived in' home. Foliage immediately 'softens' a space, the organic shapes of leaves breaking up strong lines of furniture and clinical room layouts. You'll be surprised how much difference one plant can make.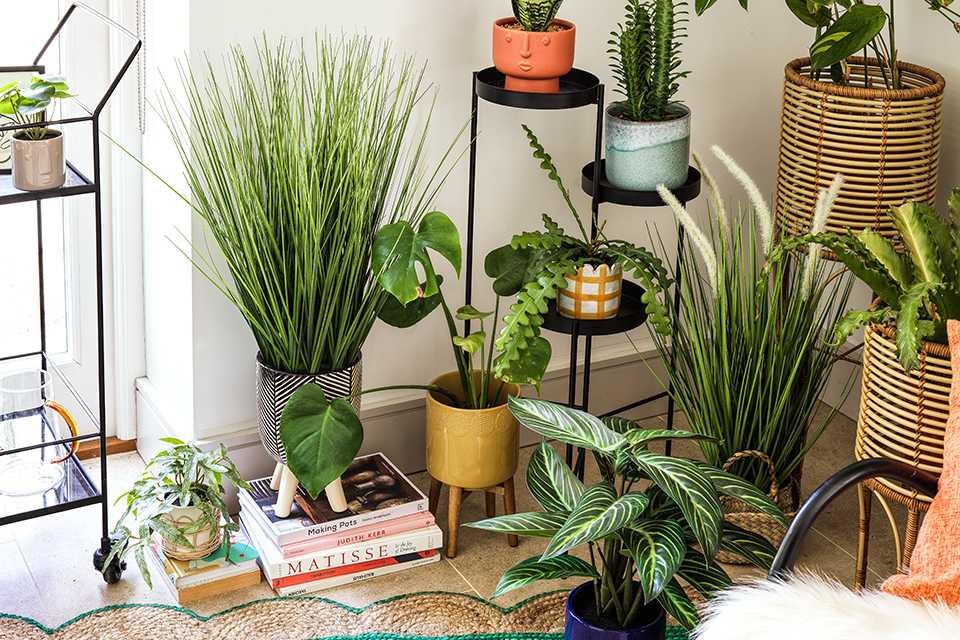 Stack and stagger
Add more green goodness to your place by stacking your plants. Pick different shapes, sizes and colours to give your little nook a stylish edge. Get multi-layered planters or use your coffee table books to elevate the plants.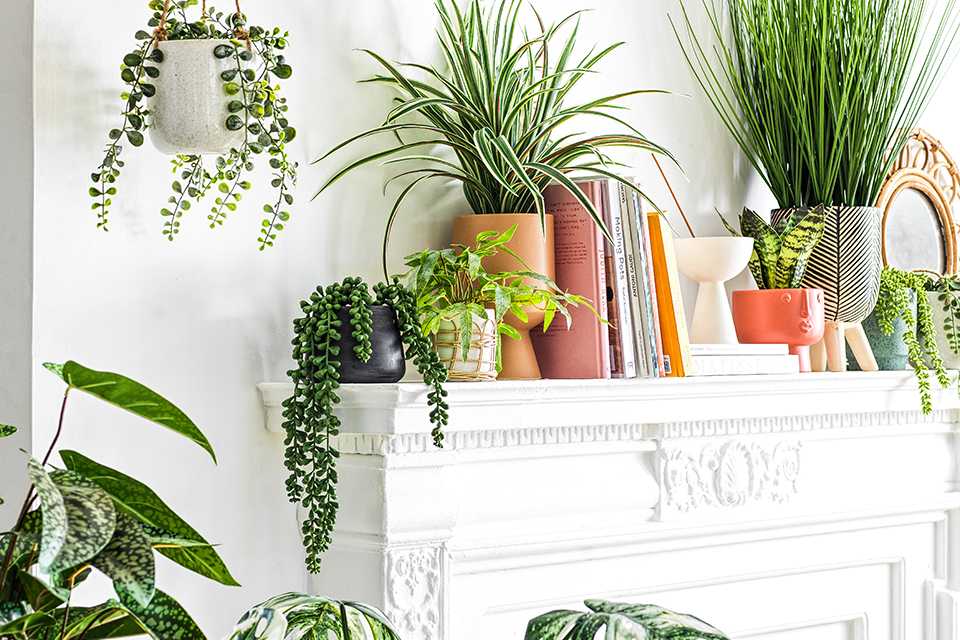 Style your fireplace
When it comes greenery, you can never have too much. Dress up your mantel with a cocktail of plants. If you don't use the hearth, then pop some more plants. You'll have a brand new indoor garden with zero maintenance. Ta-Dah!
Let your plants hang out
If you haven't got space to spread outwards, head upwards! You can create dramatic installations of house plants that give a 'living wall' effect with hanging plants and architectural foliage.
Green up your bookcase
Who says bookcases have to be boring? Fill the upper shelves with trailing plants that spill out and cascade downward. For added interest, pick out some unique or unusual pots to put them in.
Bring out the baskets
Woven basketware is ideal for disguising a large plant pot and base and can add a real design statement to a room as it emphasises the organic vibe from your greenery. Sometimes it's really tough to find the right size pot for your new statement plant, so a basket is a great idea, as you can put the plastic plant pot inside the basket.