Ornaments and accessories
It's the little trinkets and nick-nacks that make a house a home.
Sofas and beds looking a little bare? Warm them up with our favourite cushions and throws.
How to choose new cushions
Cushion sizes - There are a few different sizes of cushion to choose from. Our biggest cushions are 58 x 58cm and the smallest are 43 x 43cm, with a few other options in the middle. You can also find rectangular cushions which are a good fit for beds and armchairs.

Cushion colours and designs - From plain to patterned, there are lots of different cushions to choose from. Go bold with colours and prints to make a style statement, or choose something that seamlessly blends with your existing decor.

Look out for different finishes which add a touch of luxury. Some feature raised tufts of fabric, while others have little tassels in the corner.
How to choose a throw
Throw sizes - When it comes to cosiness, bigger is always better, right? Our largest throws are 150 x 170cm, offering enough cover to share... If you're feeling generous that is.

The next size down is 125 x 170cm and the smallest is 125 x 150cm - still big enough for cosying up in the colder months.

Throw colours and design - Our throws come in more than just plain colours - so you've got plenty to choose from if you're looking for something that is the yin to your home's yang. Browse the range to find the one that would look best in your home.
Mirrors are magical things - not only do they look great, but they can transform a space in an instant, making it feel larger and brighter. From round to rectangular, black to brass, we reflect on why you should invest in a mirror for every room in the home.
Wall mirrors
As the name suggests, these are designed to be hung on the wall. You'll find all sorts of shapes and sizes to suit your space and style.
Full length mirrors
Long and narrow, these mirrors provide a full-length reflection. However, some of our styles can also be hung horizontally too.
Freestanding mirrors
These designs either lean against the wall or stand upright so there's no need for them to be hung.
Which mirror for which room?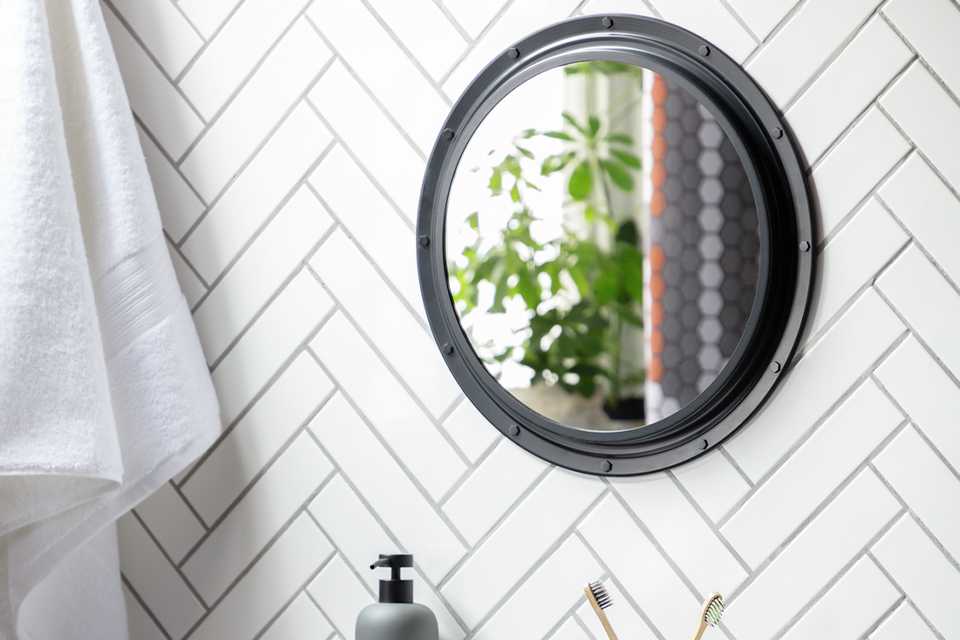 Bathroom mirrors
Tested to cope with high humidity areas, our collection of bathroom mirrors includes swivel styles and illuminated mirrors ideal for makeup application. A mirror with shelves is also handy for all your lotions and potions.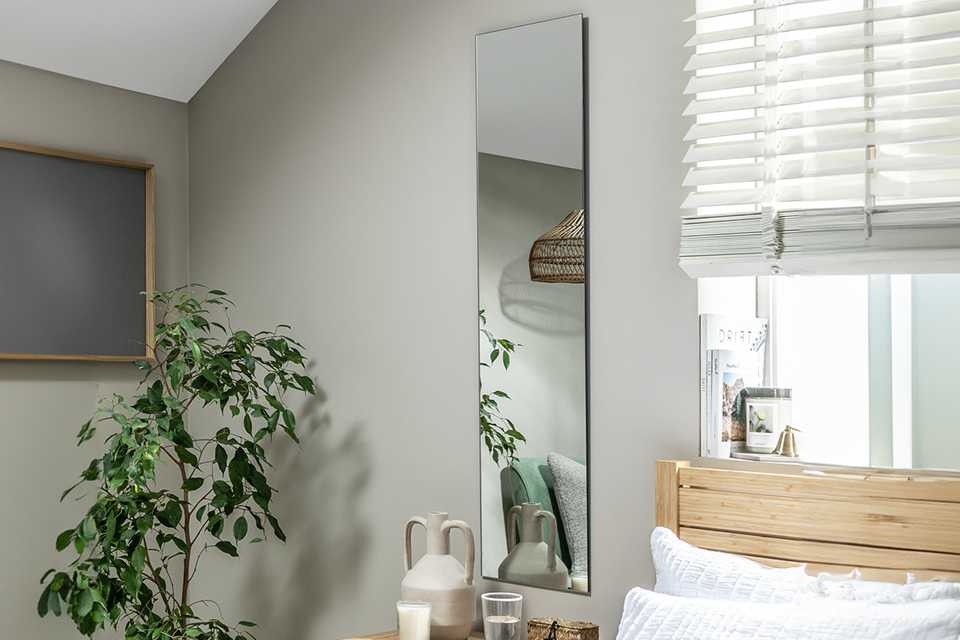 Bedroom mirrors
As the bedroom often doubles up as a dressing room, we recommend a full-length mirror so you can easily check your outfits. A decorative mirror placed above a chest of drawers will add interest as well as brightening the boudoir.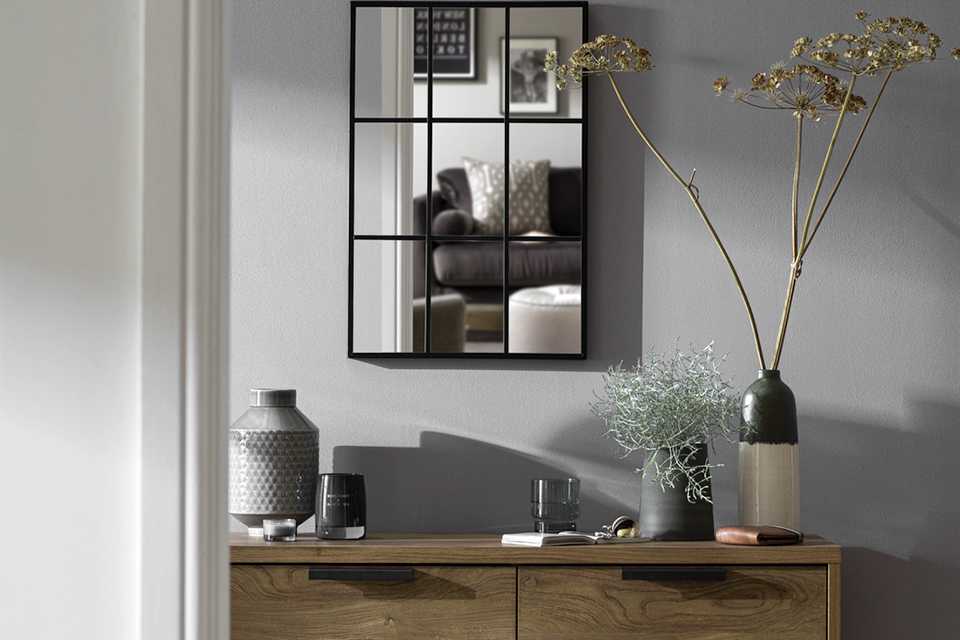 Hallway mirrors
Perfect for last minute touch ups before you leave the house, a mirror will also make a small or narrow hallway appear so much bigger. Window mirrors like this one look particularly good here.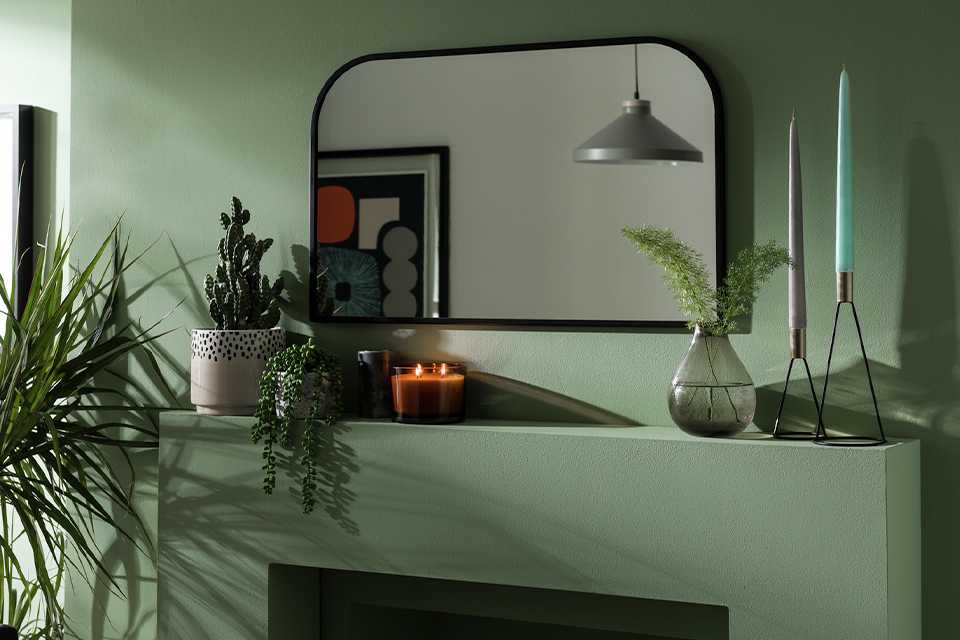 Living room mirrors
Wall mirrors work well in a living room, freeing up floor space for more functional pieces. Place a large mirror above a mantelpiece to make a style statement, or for something a little different, create a gallery wall of smaller mirrors.
Have a think about whether you'd like your new mirror to act as a focal point, an accent or to simply form part of the background of a room. If hanging the mirror above a piece of furniture a general rule of thumb is to choose one that's two thirds the size of the furniture. We recommend marking out the area with some newspaper so you can work out the size that's best for the space.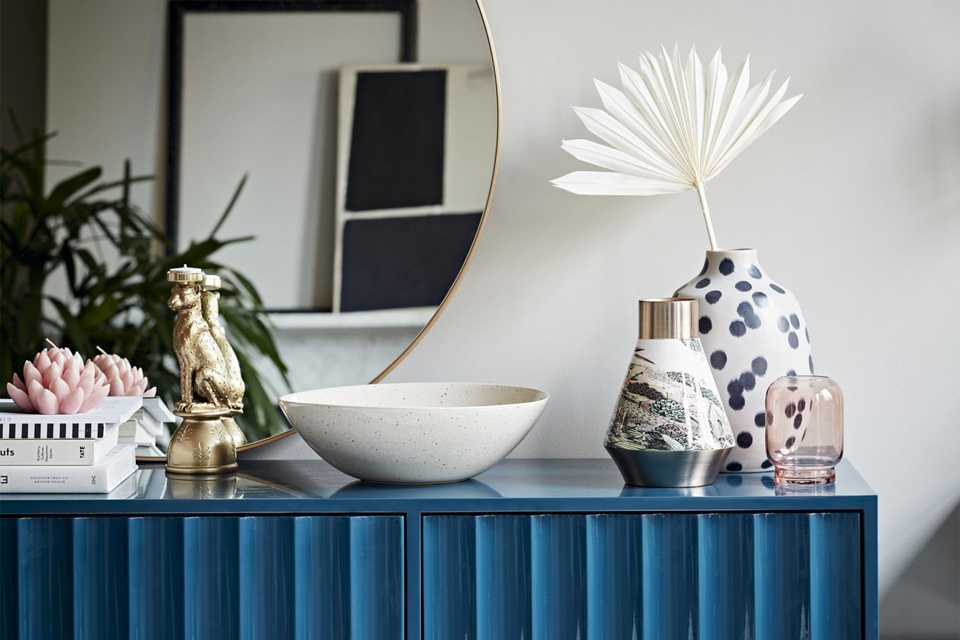 Large mirrors
One thing's for sure: big mirror = big impact. To make a large mirror the focal point of a room choose a frame that makes it even more noticeable. If you'd prefer it to become part of the background however, go for an extra large mirror with a subtle frame so that its main function is to make your space appear bigger.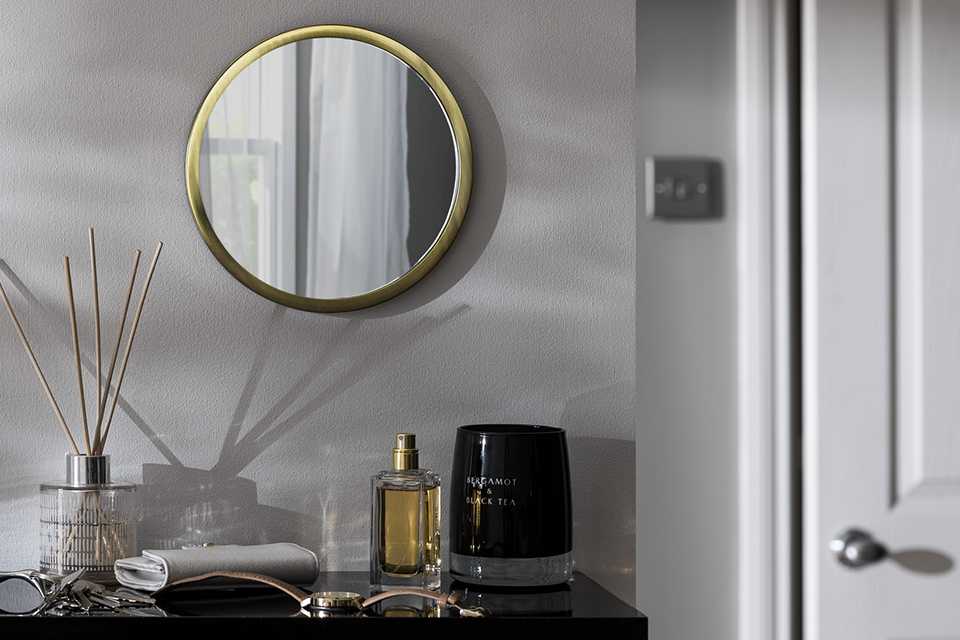 Small mirrors
A single small mirror on a large wall will get lost so be careful where you place it. Smaller mirrors work really well as accents, to either catch the light or reflect an interesting object. To create a striking focal point consider arranging a collection of small mirrors together to form an alternative gallery wall.
Wall art and frames guide
Picture perfect
Want to jazz up a dull corner of your home? An urbane, hodgepodge of art prints and photographs is one of the easiest ways to do it. But before you hammer that first nail into the wall, there's a little bit of prep work to do, so without further adieu, lets get started!
Though your walls can't talk, the pictures on them say much about your style. However, before you consider where to hang that graphic print or contemporary artwork, think first about frames.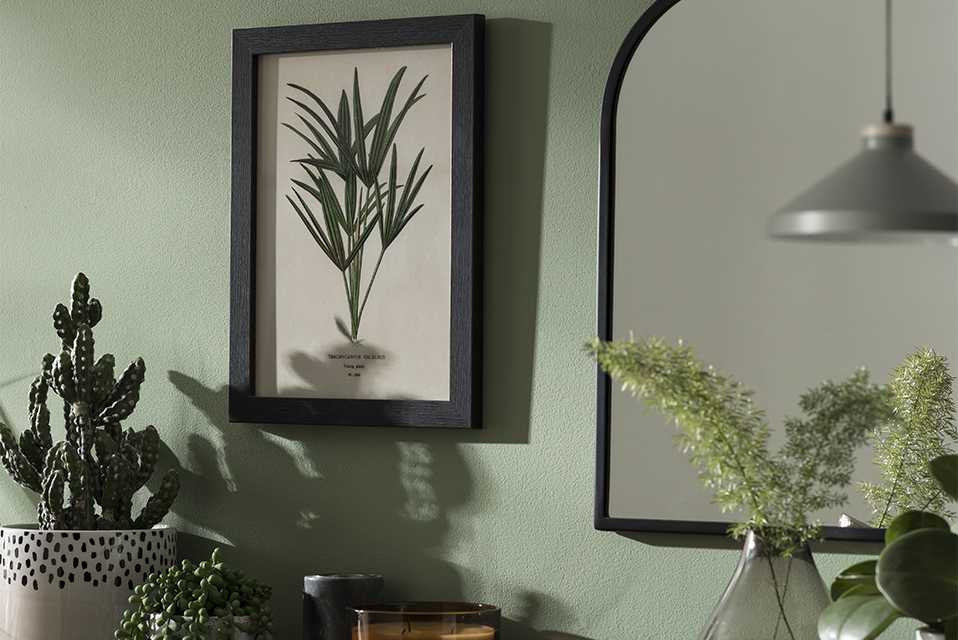 Frame materials
Habitat frames are constructed from a range of different materials – wood, aluminium, plastic, acrylic and glass. When choosing a frame style, have a think about whether you'd like to use a statement frame or something slightly more subtle.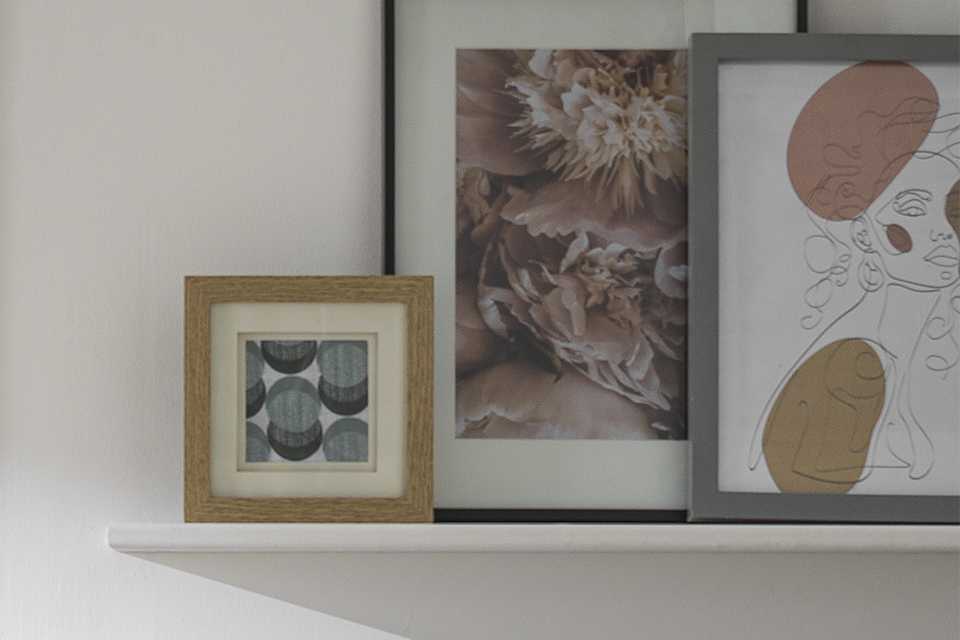 Different frame sizes
When hanging artwork, you'll need to measure and search for the right size frame to display your works of art. As well as the perfect frame, a quality mount can add impact to your photos, posters and artworks. Habitat sells frames as small as 10 x 15cm to as large as 70x100 cm, covering all sizes.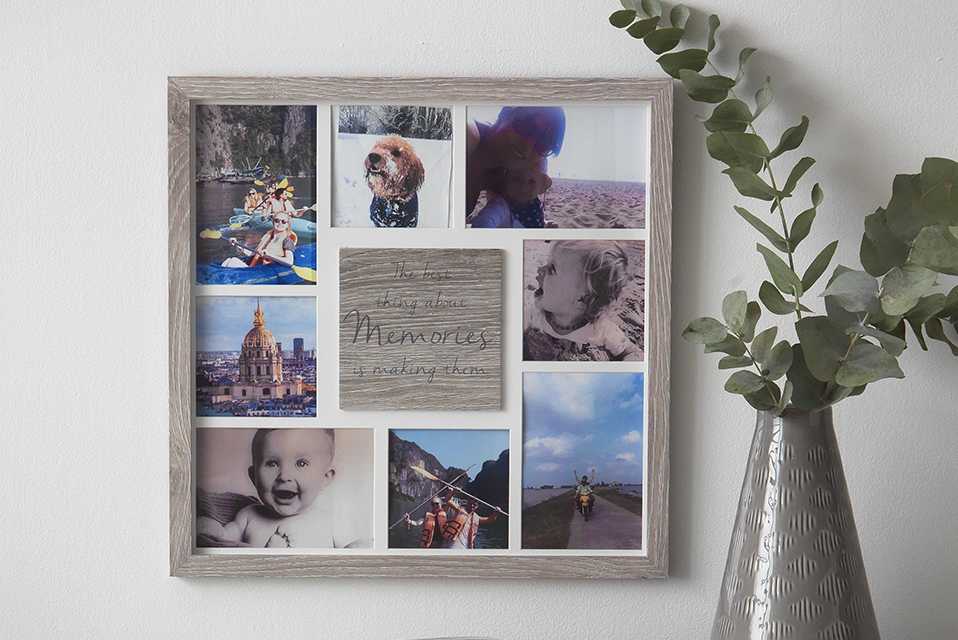 Hanging pictures
Frames can be hung in three ways: using a metal wire; using the edge of the frame; or hung directly onto a hook, nail or screw with the help of the metal fixings on the back of the frame.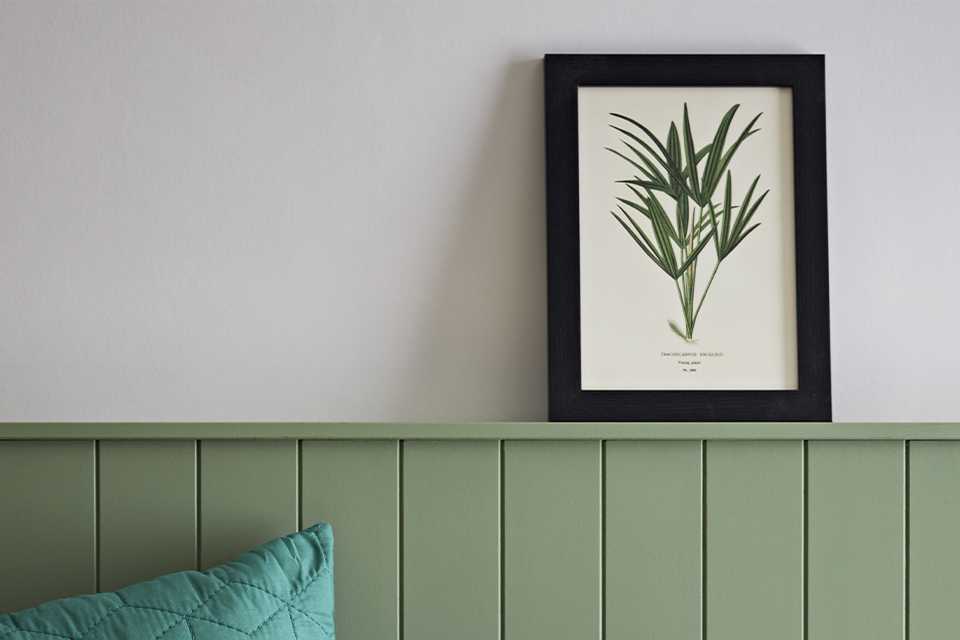 Caring for your frames
You only need to use a soft dry cloth to clean your frames. Take special care when cleaning the surface of acrylic frames however, because they're more easily scratched.
Positioning pictures and prints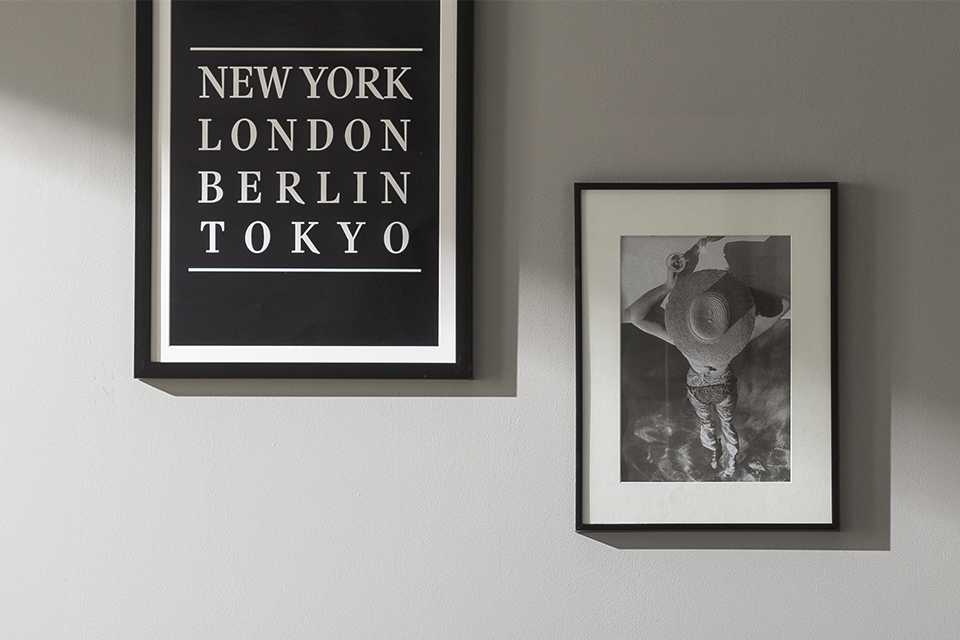 Frame up
As a general rule, artwork should be hung at eye level but a good tip if your ceilings are low is that hanging your pictures a little higher will lead the eye upwards, giving the impression of higher ceilings. If all your frames are the same size, hanging them at the same height will achieve a clean, streamlined look.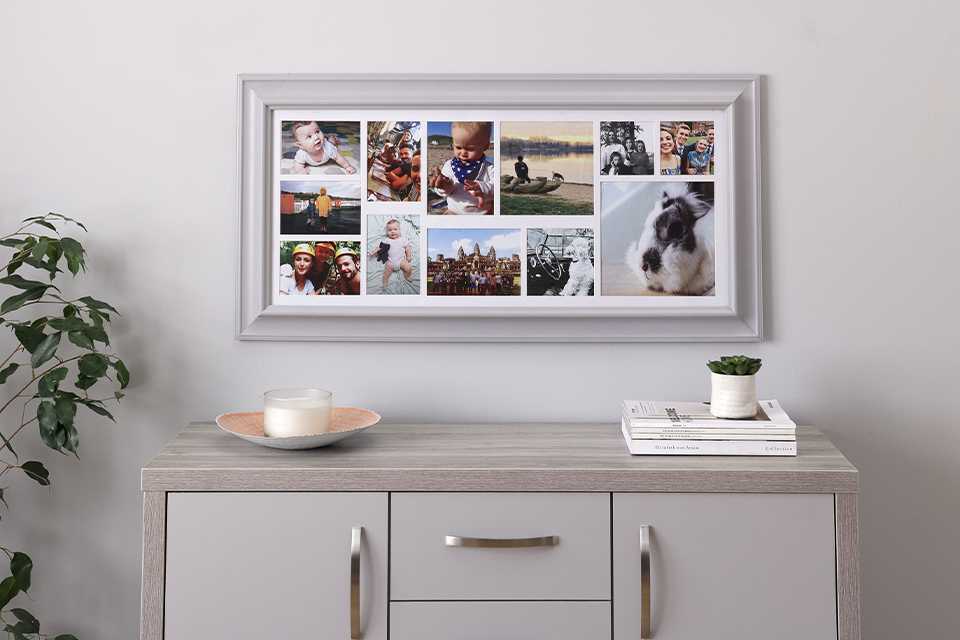 Creative collage
For frames of different sizes, the same orderly look can be achieved if the pictures are hung so that the centre of each is level with all the others. Collage-style displays in which pictures are fitted around each other in a pieced-together way are also very stylish. This method is often used for groups of family photographs.
Adding more colour can really bring your home to life. Whether you're more bright and bold, or small and subtle, all it takes is a few different hues to truly stamp your style in each room. Here's some of our favourites.