Storage
Get organised this spring
Show off (or hide away) all your bits and bobs with stylish storage solutions.
Shop spring storage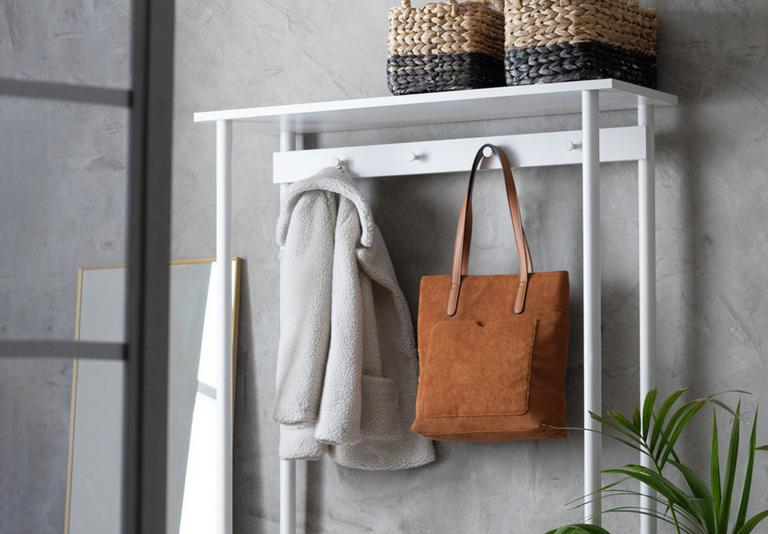 Say goodbye to clutter and hello to stylish storage solutions. No matter how much or little space is available, there's always room to tuck in more because there's no such thing as too much storage. It's one of those things that can be used around the house, from the bedroom to kitchen, effortlessly. Whether you're after storage units for shoes or shelves for books, bits and bobs – our amazingly wholesome selection of storage is the perfect solution to declutter and give your interiors a quick makeover.
Looking for bedroom storage? For starters, take a look at our designer range of wardrobes. No matter what kind of storage you're after, big or small – you'll find a wardrobe to fit in your clothes and accessories neatly right here. From 2 door wardrobes to 4 door ones and even sliding designs – our collection is sure to add a designer touch to your bedroom. For fast access to your fashion staples, explore our collection of clothes rails. It flaunts an open and convenient design which is spacious and a great alternative to fit in small spaces. Ideal to be kept in the kid's bedroom too. Psst... here's a little secret – they work wonders in the utility room as well.
Another versatile storage solution is the sideboards. They're not just about good looks, but they can be used to keep pretty much anything at hand. From remote controls to wine bottles – whatever you like. When in a rush, tuck the mess behind concealed doors and inside the drawers and tidy it up when you've got time. Clever, isn't it?
Hideaway throws, cushions, and other knick-knacks neatly in our smart storage benches. A sit-store bench comes in very handy to keep your everyday essentials in place. Pop them in your bedroom or place one in your lounge – it's always a good idea to have extra seating around. Perhaps you're looking to add a vintage flair to your decor; check out our trunks to store away any bits and pieces. They work well on their own as well as when stacked.
Organise your things fair and square in a cube storage unit. These boxes built together to form a perfectly functional unit helps you arrange showpieces, indoor plants, books, and magazines tidily whilst creating a clean, minimalistic vibe wherever placed.