Open plan living ideas
Get that airy, spacious feeling with minimal effort.
Looking to create an open plan living space? While it can feel more open and allow the whole family to be together instead of being tucked away in different rooms, if not done properly, it can feel cramped. Follow these 3 tips to help create your open plan set-up, with breathing space.
Combine rooms that feel right and make sense for you. We're talking kitchen-diner, bedroom-come-office or a living and dining room combo. If a pairing doesn't work for your space, don't force it.
Divide and conquer small spaces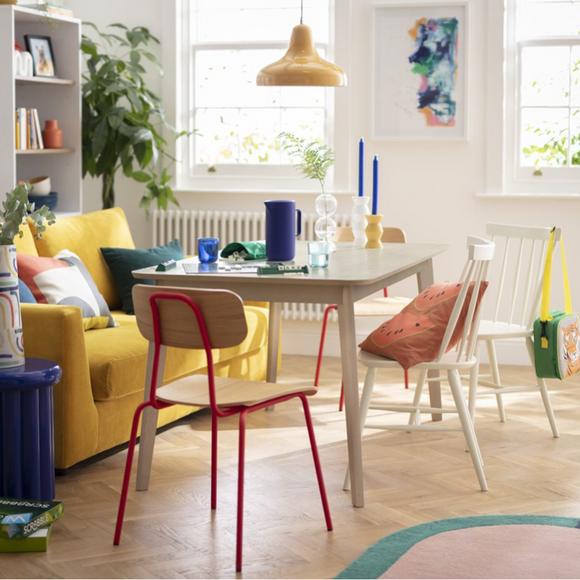 2. Multifunctional furniture
Too much furniture will clutter your airy, open plan living vibe. Be savvy when selecting pieces and pick options that'll work doubly hard for you.
Multi-functional? No kidding!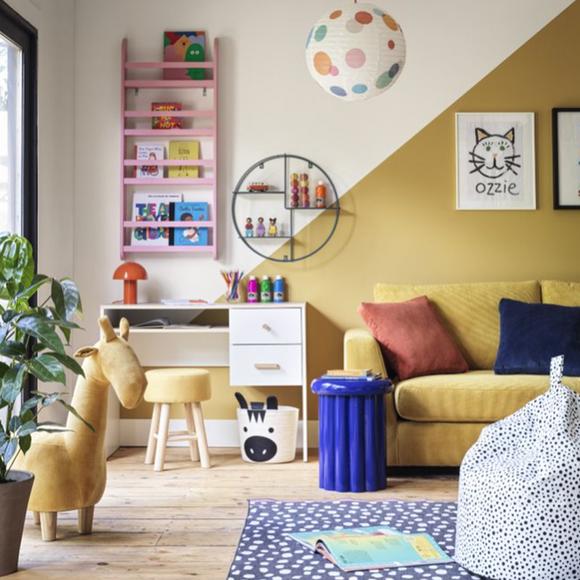 We're a fan of furniture that works in our favour. Pieces that fold and tuck away at the end of the day or grow and shrink to suit you. What's not to love?
Extending dining table
You begin with a perfectly sized table for two. Then bam! With a couple of tweaks you've got yourself a 6-seater.
Nest of tables
Three tables that fit into one? You're onto a winner. Super space-savers and great for when you have guests. Best get the nibbles out!
Folding furniture
Open up then close away. Folding furniture can be just as stylish and equally as functional as their static siblings. See for yourself.
Our favourite space splitters