Guide to buying a new bed
Have a lie down and relax, while we take you through the key to a great bedroom and a great night's sleep.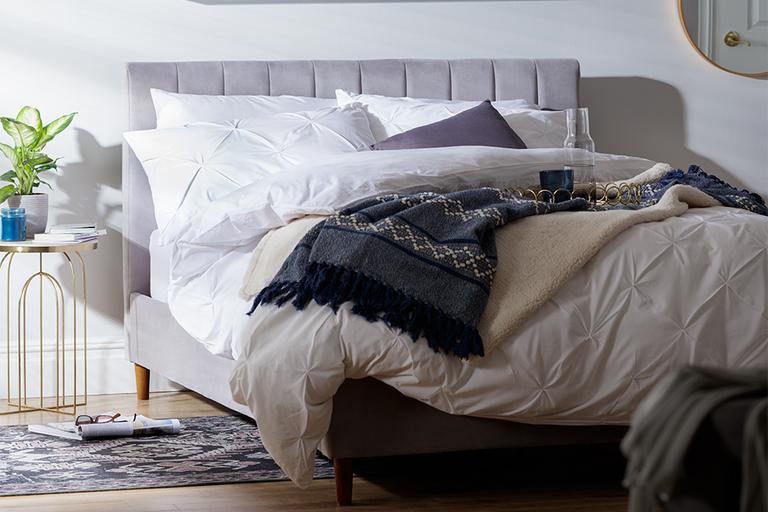 Let us make your bed
If there's one piece you want to get right, it's the bed. After all, you'll spend at least one-third of your life sleeping on one (yes, really!). Finding your perfect match demands time, energy and thought, because it's something that will live with you, relax you and support you for many years to come.

At Habitat, we stock bed frames in a variety of shapes and styles, including wooden, metal and upholstered designs. You'll also find a selection of storage beds, which are especially useful in bedrooms that lack space.
Bed basics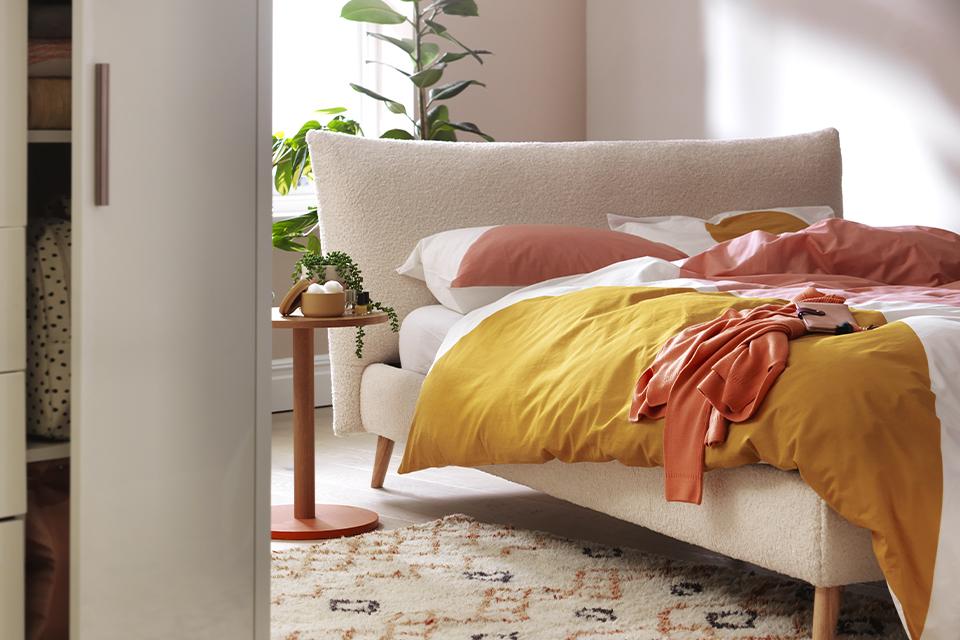 When's the best time to change a bed?
Well actually there is no time limit at all, but every seven to eight years seems sensible to us; or when the bed shows obvious signs of ageing, such as creaking, or its slats or frame are breaking. Ideally, you should look to replace the bed frame and mattress at the same time, because beds and mattresses go together like toast and jam.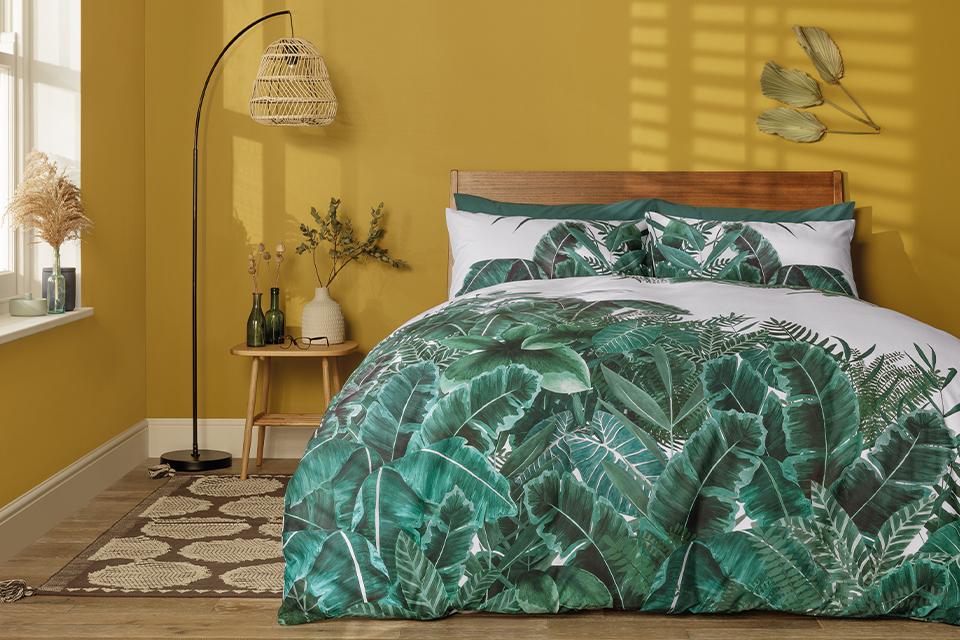 Measuring your bedroom
First and foremost, you need to check and check again that the space is large enough for your new bed. Start with a measuring tape and then, if necessary, place newspaper on the floor to get a more physical idea of how much space the bed will take up, and whether you'll be able to get in and out of it comfortably.
Bed sizes
Single beds
90cm wide by 190cm long.
Our single bed frames are the perfect fit for bite-size bedrooms.
Double beds
135cm wide by 190cm long.
Our doubles are designed to comfortably fit most bedrooms.
King-size beds
150cm wide by 200cm long.
Need space to sprawl out? Then our king-size is ideal.
Types of bed frames
Wooden bed frames
Wood is as timeless as it comes, and gives you the option to style your bedroom in a variety of ways.
Metal bed frames
Metal creates a cool, contemporary look, which seamlessly integrates into any scheme.
Upholstered bed frames
Upholstered beds are about colour and texture, keeping your bed centre stage in your room.
Other considerations
Choose a bed with extras
For spare rooms or smaller spaces, consider going for a platform bed frame that offers necessary storage underneath or opt for a bed with built-in storage to hold your towels, throws and extra bedding.
Add a soft topping
Once you have the right frame, you can purchase a supporting mattress to complement your bed. Our mattresses come in a variety of sizes and materials to ensure you have the best night's sleep possible.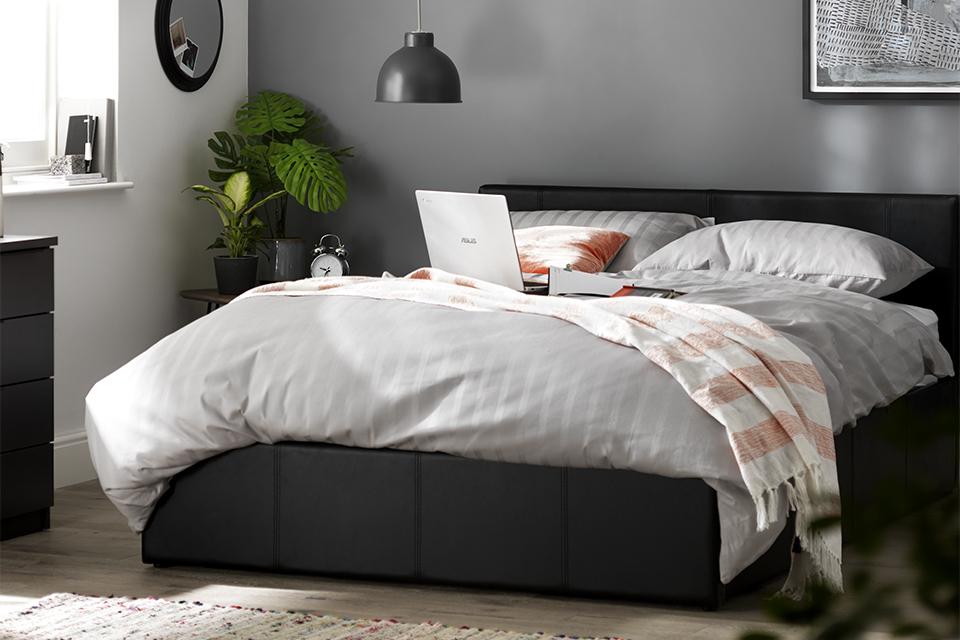 Bed care
Our wooden and metal beds prefer to be dusted clean, and favour a damp cloth for removing spillages, while a vacuum is an upholstered bed's best friend, combined with a dry cloth to blot spillages. Leather beds can be wiped with a damp cloth.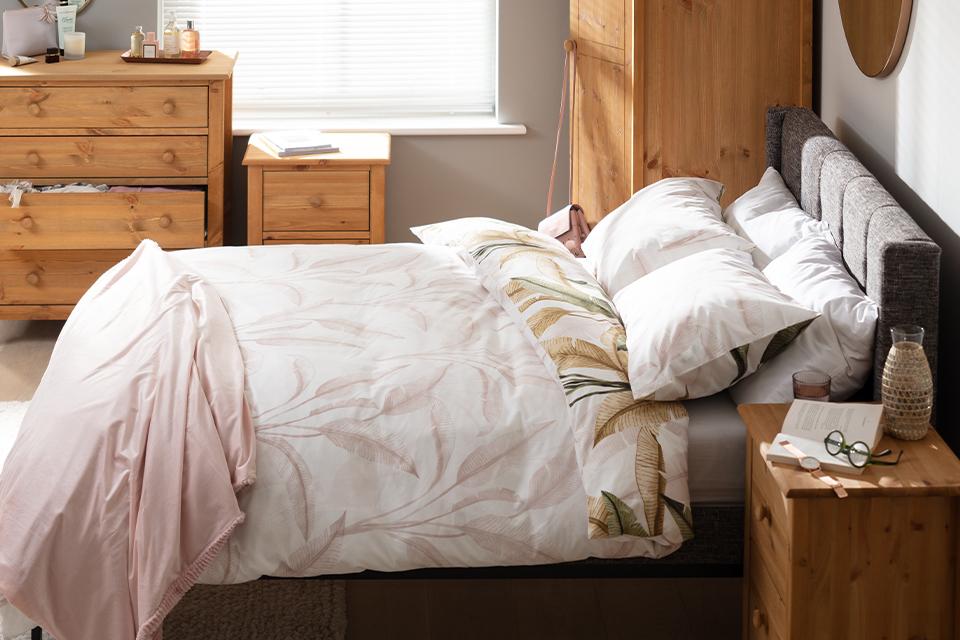 Is it bedtime yet?
Order bed sheets and duvet covers if you haven't already done so, as well as soft accessories such as cushions and throws. Clear a space before delivery day and re-measure the space just to double-check you've got enough room for your new bed.
More bedtime stories
Why buy at Habitat?