Small space ideas
Easy-squeezy solutions for your home's small spaces.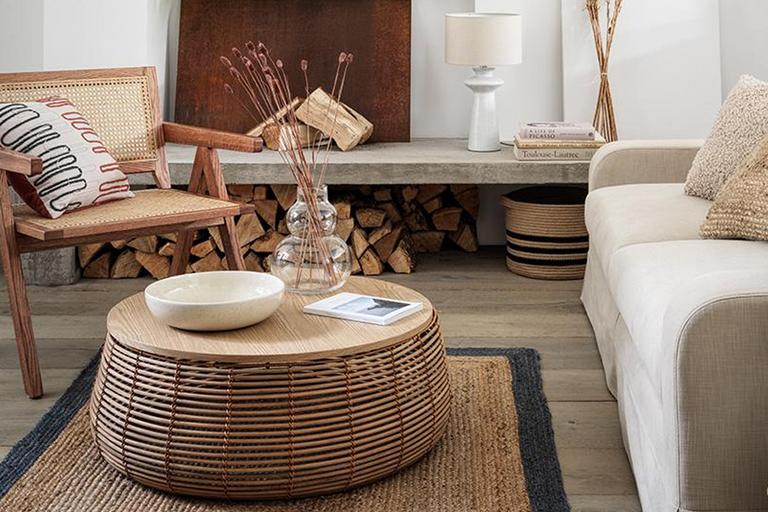 Small living room ideas
If your living space is small, awkwardly L-shaped or open plan, it can be tricky to fit everything you need in. Here's our tips for making that real life game of Tetris a little bit easier.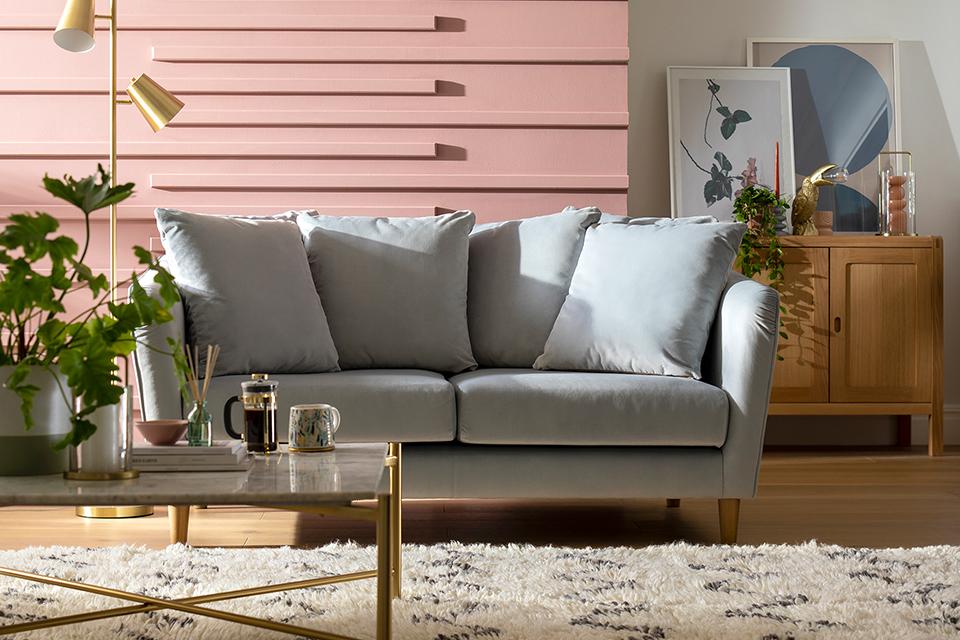 Space saving sofas
A sofa may be a must-have, but it's also a bit of a space hogger. Counter this by choosing a compact 2 seater which has room for two, with no need for squidging.

Got a free corner? A corner sofa can actually provide a pretty neat solution if you place it snug to the wall. Just make sure you've done your measuring up homework beforehand.

Shop compact sofas

Shop corner sofas

Need a helping hand finding the right size of sofa? Take a peek at our sofa measuring guide.
Ottomans
Ahhh ottomans, you multi-tasking master! Name another piece that can act as storage, seating and foot stool.
Cube storage units
Embrace the power of three with handy storage cubes. Go higher if you don't have the width.
How to style an unused corner
Small kitchen ideas
With fixed cupboards and limited floor space, it can feel like there are less options for space saving in the kitchen. But that's not always the case, here's a few little kitchen hacks we've come up with.
Space saving dining
No separate dining room, no problem! You can add some seating to your kitchen with a compact or bistro dining set. These take up less floor space, whilst still giving you some handy extra seating.
Bar stools
A breakfast bar is on the wish list for many kitchens. This also gives a few more seats, without the need to add a larger dining table.
Kitchen storage
Get seriously organised by arranging those kitchen essentials and accessories. Go vertical with shelving and hooks to save space, and keep those cupboards organised.
Small bedroom ideas
The bedroom should be somewhere to relax, unwind and not have to worry about mess or clutter. No matter the size of your room, there's plenty of ways to maximise your space.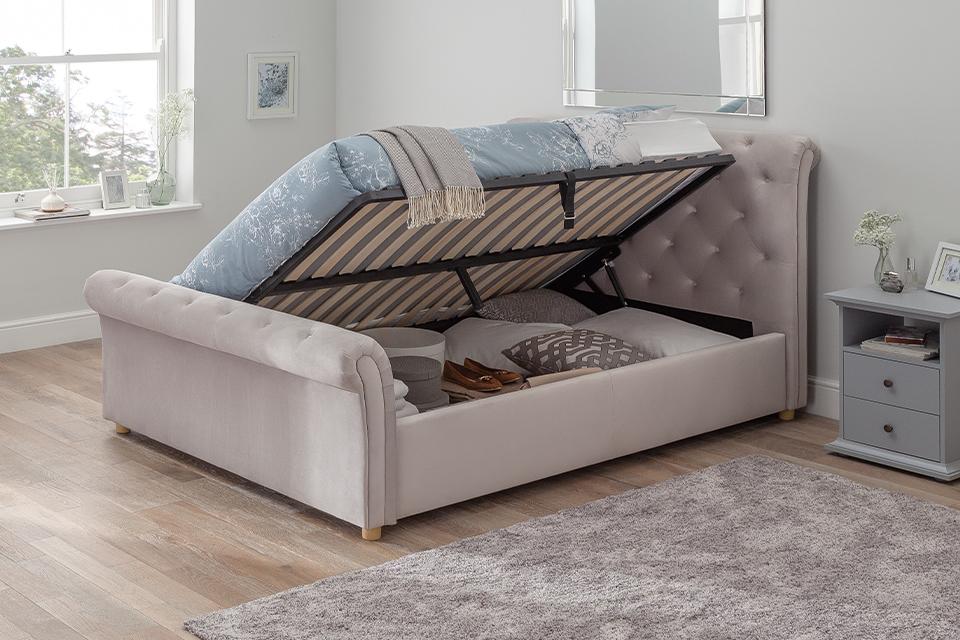 Space saving beds
The bed is obviously the biggest thing in your bedroom, but it can also help save space.

Ottoman beds are an excellent choice - as they include some super secret storage. This is the ideal hideaway for your fresh bedding, shoes or cushions.

If you're not sure on what size of bed is best, why not check our bed size guide. This can help you measure up and pick the right bed for your space.
Clothes rail
A wardrobe is so last year. A clothes rail is an excellent space saver and gives you easy access to your outfits.
Small double beds
Need a bed with room for two, but still short on space? A small double is your best option.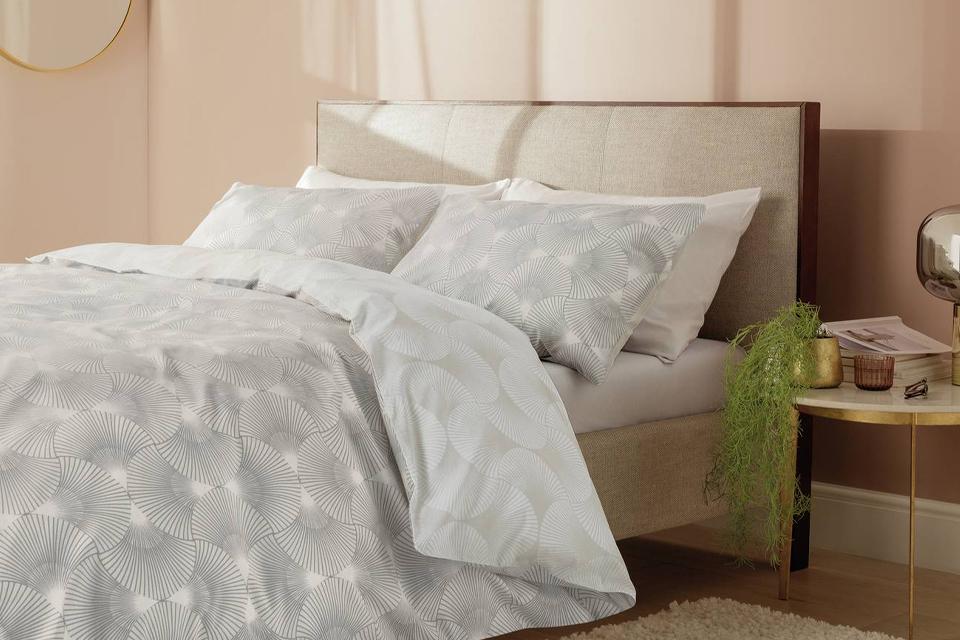 Spare room ideas
Spare room space going unused? Here's our top suggestions for how to give some love to your lonely bedroom.

Guest room - Add a nice space for friends and family to come and stay. Choose some fresh bedding, handy storage and homely finishing touches.

Playroom - A little space for your little ones to enjoy. Kit the playroom out with their favourite toys and colourful accessories to make playtime even more fun.

Home office - Get productive and get comfortable by choosing the desk and chair to suit you.

Gaming room - Take play to the next level by turning your unused space into a private gaming den.

Home gym - Create a private space to work out in peace. Perfect for virtual classes or a relaxing yoga session.
Open plan living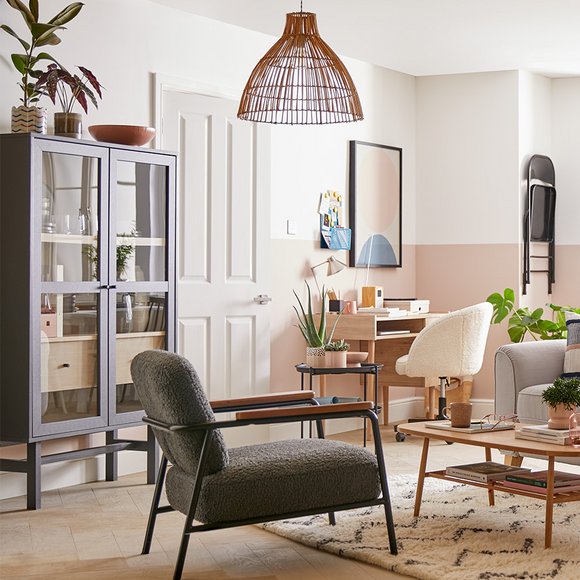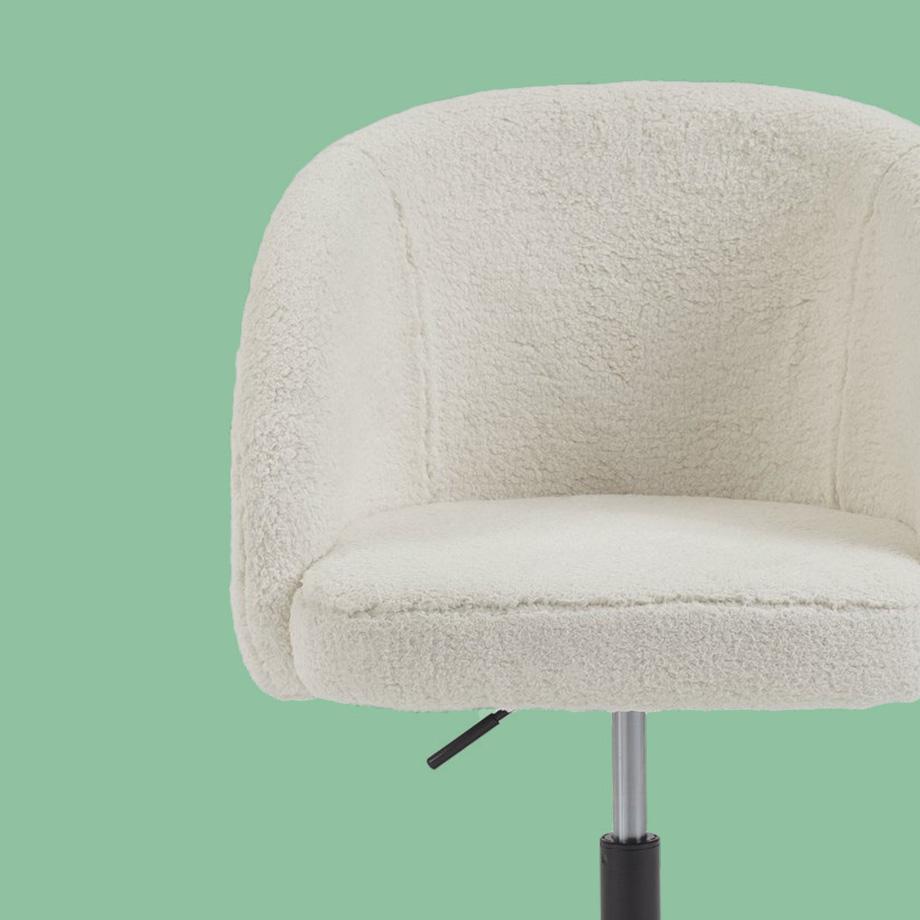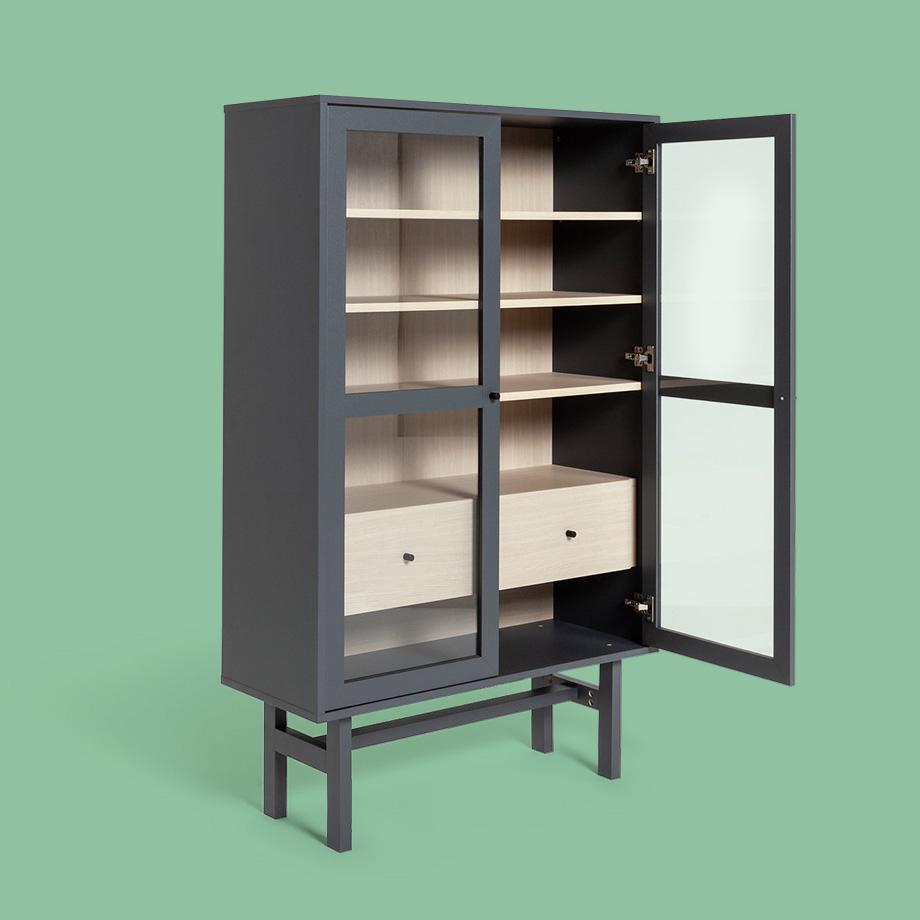 How to master a hybrid home.
Don't worry if you don't have dedicated rooms. We'll show you how to combine rooms and create zones within one space without making it feel cluttered. The secret? Utilising wall space and cleverly placed furniture.
Small bathroom ideas
A small bathroom is one of the trickiest rooms to furnish. There's not much you can do with that space, right? Wrong! Here's some little tips that can make a big difference in your cloakroom.
Corner and wall storage
Make the most of those nooks and crannies by adding some shelves or snug corner units.

Behind the door
The back of the door is a handy hideaway for bathroom towels and dressing gowns.

Bright decor
Make a small space feel brighter with light decor and by adding a mirror.
More big ideas for small spaces
Why buy at Habitat?