Let's talk ceiling light types
Pendants & chandeliers
High ceilings, say hello to your perfect companion. As well as casting light to all corners, they create a focal point. Position above a table for mealtime mood lighting or dot them through large spaces to brighten shadowy areas. Glass, bamboo, contemporary or cosy, you're bound to take a shine to something.
PS, good news taller folk, most of our pendant lights are height adjustable.
Flush ceiling lights
Fitting nice and snug to the ceiling, flush lights are a favourite for low ceilings. Not one to let the limited space cramp their style, they spread light out so the whole room glows. And they don't have to look boring either. Bold or gold, quietly confident, or something simple that gets the job done. You get the picture!
Trending ceiling lights
What room are you buying for?
Bedroom ceiling lights
Sleepy space into ready for the day ahead - bedroom lighting needs to work for both. Switch between calming glow and mood-lifting lighting with strategically placed pendants or flush lights.
Kitchen ceiling lights
Pour plenty of light into your recipe-making room. Spotlights or precisely placed pendants are the key ingredient here – just point them or hang them at main zones like the sink and cooker. Ready to whip up a well-lit space?
Living room ceiling lights
Hang a statement pendant that make guests go 'ooo'. If space is a bit tight, flush lighting with a fancy twist will also work for the living room 'big light'.
Dining room ceiling lights
Wrong lighting can be a recipe for disaster. Breakfast by spotlight is too intense, and dimly-lit dining isn't practical for family feasts. The aim is comfortable, relaxing lighting, whilst still being able to find your fork. Grouped pendants, a shimmering chandelier or soft flush lighting sound good to us.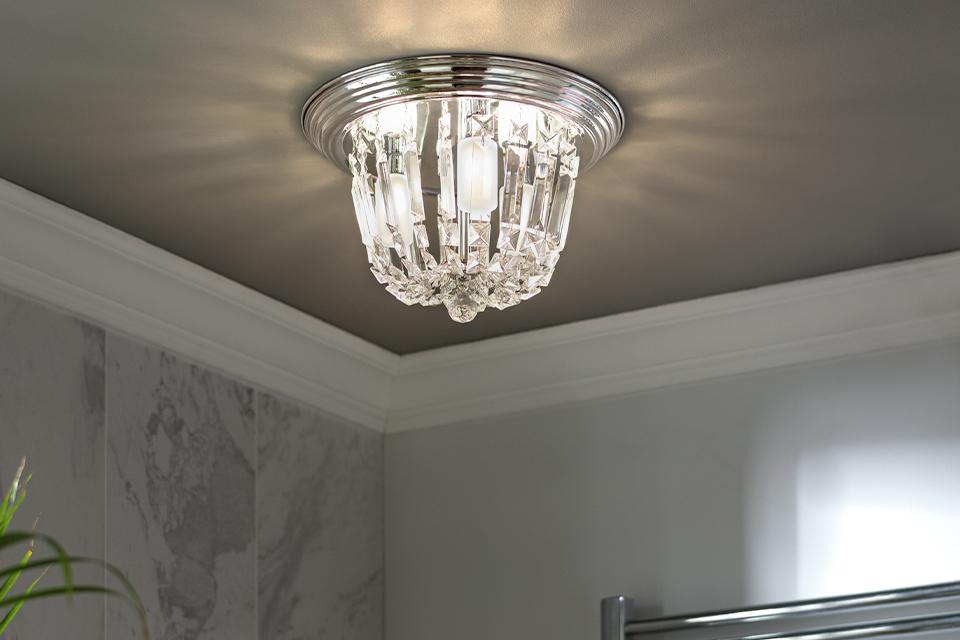 Bathroom ceiling lights
Flush lights are your best bet, but there are extra bits to consider too. Bathroom lights need water and moisture protection, as well as a suitable IP rating for specific zones.
IP67 - Zone 1: inside of the bath/shower.
IP65 - Zone 2: directly around the bath/shower with a height of up to 2.25m above the floor and a radius of 1.2m from the water source.
IP44 - Zone 3: 60cm wide area next to and around zone 1 and 2.
Hallway ceiling lights
You want a light that says 'welcome home' with a warm glow. Hallways tend to be a bit bland - add some oomph to the space with a pendant or flush light. Pendants draw the eye up giving the illusion of taller ceilings while flush lights are a space-saving way to spread light.
Let's shop light shades
All our shades are 'easy fit', come with reducer rings and can be used with Edison screw or bayonet fittings. One size really does fit all.
Things to consider
To lighten the light-choosing load, we've listed some things to think about beforehand.
What room are you buying for?
How much light does the room need?
Is the light for mood or task lighting?
How high are the ceilings?
Will the light type fit in with the overall space?
How to fit a ceiling light
What you'll need:
New light fitting
Electrical screwdriver
Wire strippers
Multi-purpose detector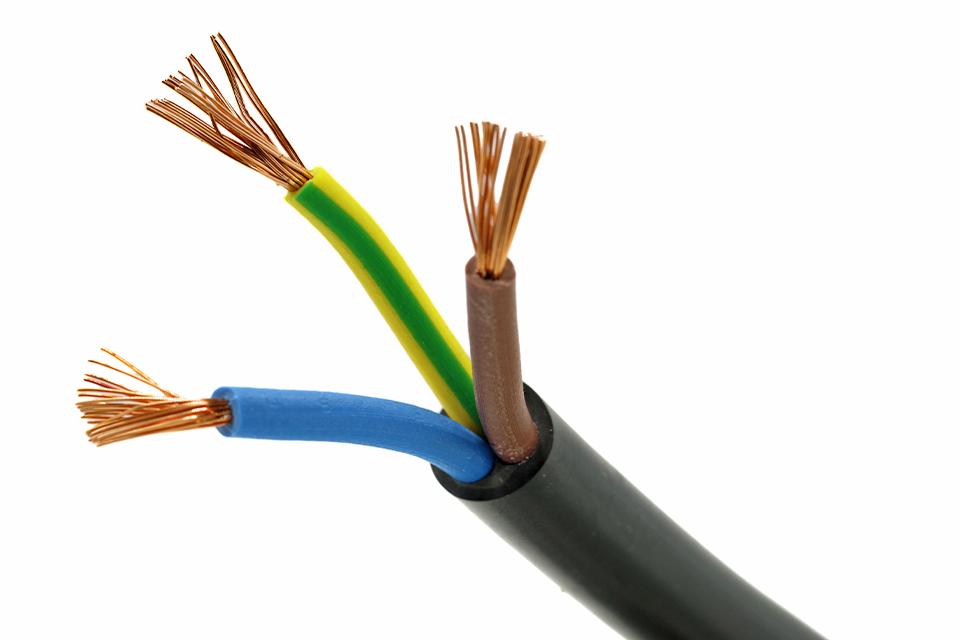 Step 1:
Switch off electricity at the fuse box before starting.
Remove light casing and take a picture of the wire positions to help you later.
Green & yellow = earth wire
Brown = live
Blue = neutral
Older houses may have:
red = live
black = neutral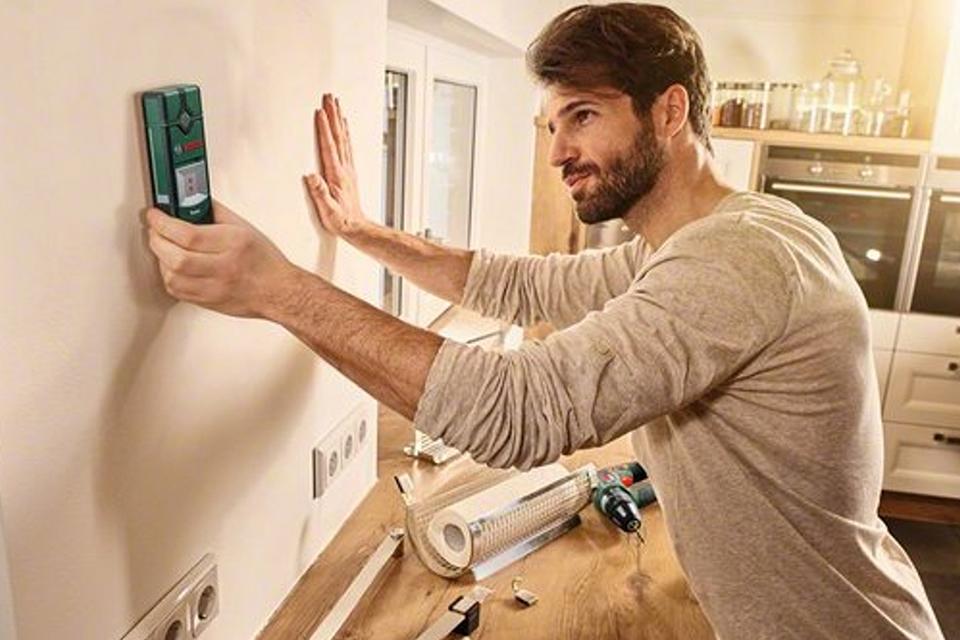 Step 2:
Remove wires from existing fitting.
Unscrew the base and remove old fitting.
Use a socket or voltage tester to check that the circuit is safe to work on.
If the old wires are damaged or too long, cut off the ends and remove an inch of the insulation coating to expose the new wire.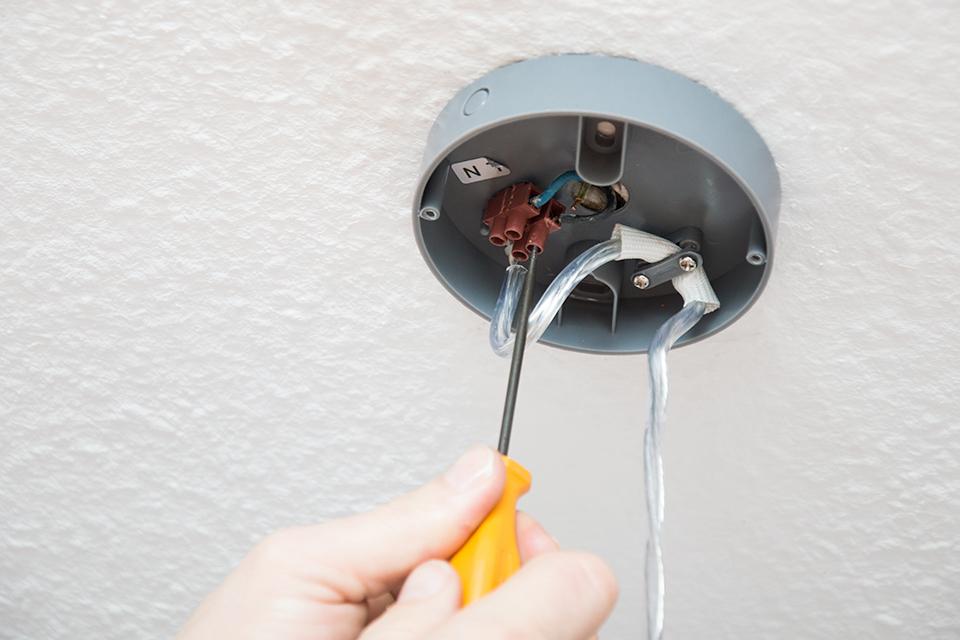 Step 3:
Follow the instructions provided and use the picture you took earlier to attach the wires in the correct positions.
All new light fittings should label where to put each wire.
If there isn't an earth wire, don't attach metal light fittings (chrome/brass).
All connections should be tight and secure without any exposed wires.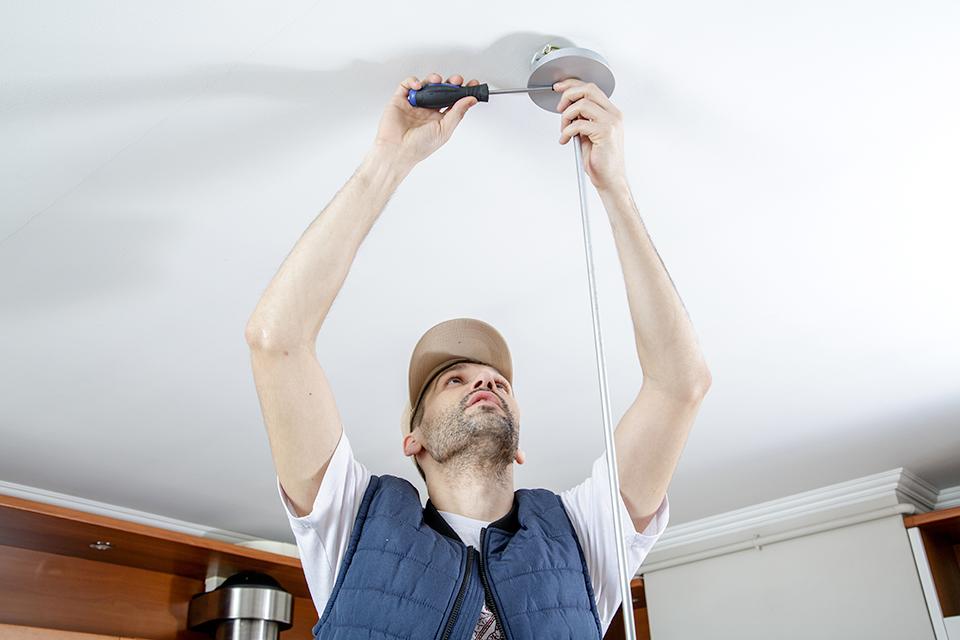 Step 4:
Attach the light fitting to the mounting bracket and secure into place.
Fit correct bulbs and any casings.
Switch electricity back on at the fuse box and test your new lighting fitting.
Always read manufacturers instruction before changing light fittings. These instructions are guidelines only. If in doubt always reach out to a qualified electrician.
Ceiling light bulbs
We're having a light bulb moment
From decorative to dimmable, energy saving to LED – let's get your room glowing.
Just make sure you only use light bulbs and wattage recommended by the manufacturer – we don't want any blown fuses.
More bright ideas
Why buy at Habitat?